In this section of our Colossus Movie Guide for Spirited Away, we look at the key shots that help us understand the film.
Cast
Chihiro Ogino/Sen – Rumi Hiiragi
Haku – Miyu Irino
Yubaba – Mari Natsuki
Zeniba – Mari Natsuki
Lin – Yoomi Tamai
Chichiyaku – Tsunehiko Kamijō
No-Face – Akio Nakamura
Akio Ogino – Takashi Naito
Yūko Ogino – Yasuko Sawaguchi
Chichiyaku – Tsunehiko Kamijō
Aniyaku – Takehiko Ono
Kamaji – Bunta Sugawara
Hayao Miyazaki – Writer and director
Key shots of Spirited Away
Chihiro in the magical tunnel
When Chihiro first enters the magical tunnel, she is dwarfed by it, visually representing her fear and trepidation about the unknown. It also sets the stage for her transition from the human world into the spirit world. The tunnel acts as a threshold to another realm, a common trope in fantasy literature, signifying a journey of self-discovery and growth. This shot is emblematic of the fear of change and the unknown, themes that resonate throughout the film.
The bathhouse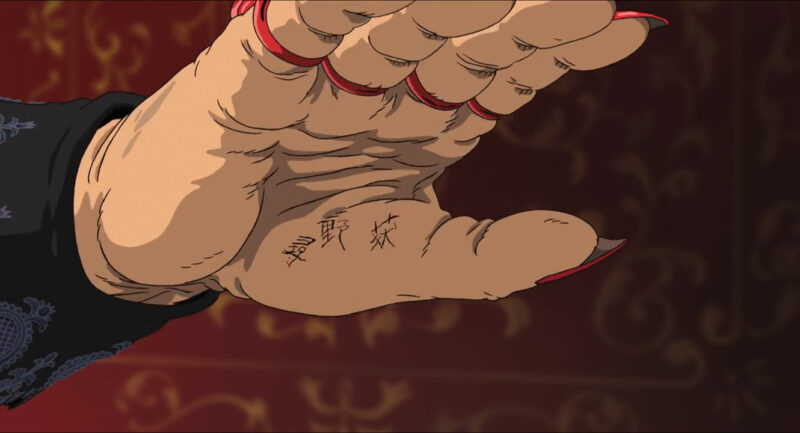 In this shot, Yubaba takes Chihiro's signature into her hand. From this point forward, Chihiro is known as Sen. While this seems menacing, it's the crucial first step for Chihiro's spiritual growth. As Sen, she receives a blank slate. Her mortal, childlike worries are no longer applicable, and she must move forward as her inner self. This is a key moment that sets up themes of identity and transformation.
Chihiro discovers Haku's true identity
Earlier in the film, Chihiro and Haku stood on a balcony overlooking the sea. This shot was a defining moment in their relationship, revealing a sense of shared solitude and mutual understanding. It captured the comforting yet ephemeral nature of their friendship. The vast expanse of the sea is reflective of Chihiro's daunting journey, while Haku's presence signifies guidance and hope.
This climatic shot, then, carries all that weight and more. The principle of On, a key tenet of Japanese ethics that signifies a sense of moral indebtedness, is incredibly prevalent and important in Spirited Away. Because Haku helped Chihiro, she owes him a debt of gratitude and helps him when she can. By discovering his true identity as the Kohaku River, she not only frees him from Yubaba's stranglehold, but allows herself to connect with a deep, lost component of her identity. As a child, she fell into the Kohaku River and almost drowned. But the spirit of the river, Haku, saved her, and continued to watch over her in this magical world. This is a key moment in Chihiro's spiritual growth as she forges a deep, unforgettable connection with a spirit she had previously lost contact with.
No-Face and Chihiro stand off
This shot showcases No-Face's monstrous transformation and rampage in the Bathhouse. It serves as a graphic representation of greed and consumerism, with No-Face embodying an insatiable hunger for consumption. His transformation illustrates the destructive effects of unchecked desire, a critique of consumer culture. The chaos also represents the loss of traditional values, a significant theme in Miyazaki's films.
Chihiro rides the train with No-Face
This shot features Chihiro and No-Face on a train, traveling over a flooded landscape. The train, traveling in only one direction, symbolizes the inevitability of growth and change. No-Face, tamed and silent, reflects the lessons Chihiro has learned about greed. The flooded landscapes passing by suggest the temporary nature of things, emphasizing the concept of "Mono no aware" (the beauty of transience). This shot underscores the essence of Chihiro's journey—learning to navigate life's transitions with grace and resilience.
What are your thoughts?
Are there more shots you think should be part of the Colossus Movie Guide for Spirited Away? Leave your thoughts below and we'll consider adding them.