Hi, my name is Travis Bean. And I have…well. I have what some people say is "unique" taste in movies. Other people would use different adjectives: terrible, questionable, contrarian, etc. And hey, everybody is entitled to their opinions—including me. I like the movies I like and hate the movies I hate for a reason. You may not like it, but that's the beauty of movie-loving: there's always a new conversation to have. And I want to fearlessly be part of that discussion.
So Chris (co-founder of Film Colossus) and I decided to start these lists. This page will chronicle and rank every single movie I've watched starting January 1, 2022. Which, I have to admit, sounds silly. How do you accurately ranks hundreds of different movies? In truth: you don't. It's almost always arbitrary and subject to whims. A movie could easily change 50 positions on any given day. Thus, this list becomes a constant snapshot of my ever-evolving tastes—which I love.
Whatever your reaction to these rankings may be—whether it be anger or combativeness or delight—I want to hear about it. If you disagree with me, leave and comment and I'll respond. If you think there's more to love in a film, leave a comment and I'll respond. If you want to join in and trash a movie I hated, leave a comment and I'll respond. But don't just write me off—I won't have time for that. I don't want to shy away from how I feel about movies, but embrace those feelings. And I hope it inspire you to do the same.
If you don't see a movie in these rankings, it either means I've never seen it or I haven't seen it since starting this list (in reality I've seen thousands of movies). I watch new movies all the time, but I also greatly enjoy revisiting old favorites. So hopefully this list will become more comprehensive over time. If you'd like to see my ratings for every movie I've ever watched, then check out my Letterboxd.
Table of Contents
Here's how to navigate this ridiculously long page. In the first section, you'll find the latest movies I've watched and reviewed. Then you can find my all-time rankings. After that, you'll find my movie diary which has been split into three sections: 2023 movies, 2022 movies, and then the rest. Enjoy!
The latest movies I've watched
Stop Making Sense (1984)
I've always considered myself a light Talking Heads fan. I enjoy a lot of their songs, and I'm interested in what David Byrne sings about. But Stop Making Sense might have made me a lifelong fan. The Stop Making Sense tour beautifully captured the collaborative, electrifying fun pulsating from the band's stage presence. Above all else, though, Byrne's artistic approach to live music exposes the deeper meaning of his lyrics and the ultimate intent of the band's vibrant energy. He's trying to shake everyone awake to realize there's more to life than what you've been told is important. We always feel like we're running towards something great, but instead we're always running—running and running and running—away from the truth. And the truth is we have the power to fix our lives ourselves. We can channel the power from within to reject what we're sold and instead embrace what is true. I'd seen the movie before, but only on the small screen. In IMAX, I felt the power of this message. The power of everybody on stage collaborating for such an exhilarating and realized experience is the kind of motivation I need on a daily basis.
Ex Machina (2014)
Throughout Ex Machina, I experienced a burning tension that plagues me for many modern films: what the movie is saying vs. what the movie is accomplishing. Anybody who thinks any movie isn't trying to say something deeper and more meaningful is one hell of a cynical person who might be missing the point of art on a base level. So, yes, I'm aware of Ex Machina's deeper meaning about the nature of consciousness, the temptation to play God, feminism and the objectification of women, the ethics of AI—yeah, the list goes on and on. This ambitious focus is common among modern sci-fi films that aim to be about "everything" as opposed to anything more specific. Truly great sci-fi is certainly ambitious, but more disciplined than that.
But for the second time now, this movie has burned me. The themes and ideas are laid bare through dialogue, and never explored in a refreshing or interesting way that I haven't seen before. Ex Machina spells its ideas, but provides no direction, instead remaining an purposely unobtrusive film that leaves all the pondering up to the viewer. Maybe some people like that. But I prefer full-bodied characters whose only traits aren't "they're lonely" or "they play God" or "they're a robot who wants to live." I find Alex Garland's approach to characters to be off-putting, ranging from stale and obvious to downright cruel. I have no time for a movie with this kind of energy, honestly. It purports slow-burn drama, but really just drags and never really says much of anything. This must be how so many people feel about Nicolas Winding Refn's movies—except those movies give me characters that feel real and honest and tragic.
My all-time movie rankings
All-Time Favorites
Showgirls (1995)
Mulholland Drive (2001)
Magic Mike XXL (2015)
Superbad (2007)
Lawrence of Arabia (1962)
Twilight: Breaking Dawn – Part 2 (2012)
Flash Gordon (1980)
Transcendent
The Red Shoes (1948)
Apocalypse Now (1979)
Inglourious Basterds (2009)
Harry Potter and the Chamber of Secrets (2002)
Malignant (2021)
There Will Be Blood (2007)
Scream (1996)
Billy Lynn's Long Halftime Walk (2016)
Nymphomaniac (2013)
Batman & Robin (1997)
Torn Curtain (1966)
The Piano (1993)
Citizen Kane (1941)
RoboCop (1987)
Billy Madison (1995)
Good Time (2017)
Spider-Man 2 (2004)
Groundhog Day (1993)
Bayan Ko (1984)
The Holy Mountain (1973)
Hail the Conquering Hero (1944)
Superb
West Side Story (2021)
Basic Instinct (1992)
Now You See Me (2013)
Harry Potter and the Deathly Hallows: Part 1 (2010)
Harry Potter and the Deathly Hallows: Part 2 (2010)
Don Jon (2013)
The Descent (2005)
Clash (1984)
Psycho (1960)
Get Out (2017)
The Gunfighter (1950)
Inception (2010)
The Exterminating Angel (1962)
jeen-yuhs (2022)
The Last Duel (2021)
Benedetta (2021)
Harry Potter and the Prisoner of Azkaban (2004)
Night of the Living Dead (1968)
The French Dispatch (2021)
Happy Gilmore (1996)
Dirty Dancing (1987)
They Made Me a Fugitive (1947)
Where the Sidewalk Ends (1950)
Nightcrawler (2014)
The Holy Mountain (1926)
Touch of Evil (1958)
Scarface (1983)
Prometheus (2012)
Alien (1979)
Lionheart (1990)
Underworld (2003)
Underworld: Evolution (2006)
Ponyo (2008)
The Return of the Living Dead (1985)
High Fidelity (2000)
Cool as Ice (1991)
The Small Black Room (1949)
Flesh + Blood (1985)
Twilight: New Moon (2009)
Puppet Master (1989)
Little Italy (2018)
The Sixth Sense (1999)
300 (2006)
Indiana Jones and the Temple of Doom (1984)
Shadow of a Doubt (1943)
Brawl in Cell Block 99 (2017)
Austin Powers: International Man of Mystery (1997)
Very Good
21 Jump Street (2012)
Ambulance (2022)
Raw Deal (1948)
Nightmare Alley (1947)
Ball of Fire (1941)
Harry Potter and the Order of the Phoenix (2f007)
Old (2021)
Saboteur (1942)
Blade (1998)
The Squid and the Whale (2005)
Harry Potter and the Half-Blood Prince (2009)
The Man from Laramie (1955)
Tenet (2020)
Danzón (1991)
Licorice Pizza (2021)
Frenzy (1972)
The Caper of the Golden Bulls (1967)
22 Jump Street (2014)
The Miracle of Morgan's Creek (1944)
Vanilla Sky (2001)
Misery (1990)
Light Sleeper (1992)
France (2021)
Arsenic and Old Lace (1944)
The Monster Squad (1987)
The Lake House (2006)
Unforgiven (1992)
Madman (1981)
Kimi (2022)
The Best Man Holiday (2013)
The Hurricane Heist (2018)
The Holiday (2006)
Pusher (1996)
Chopping Mall (1986)
Grease (1978)
The Lady Eve (1941)
Akira (1988)
Resident Evil (2002)
The Trouble with Harry (1955)
SexWorld (1978)
Bottoms (2023)
Holiday in Handcuffs (2007)
Alien: Covenant (2017)
The Card Counter (2021)
Last Night in Soho (2021)
Too Late for Tears (1949)
Resident Evil (2002)
She's Gotta Have It (1986)
The Hateful Eight (2015)
Murder at the Mansion (2019)
I Am Legend (2007)
Pulp Fiction (1994)
Wish Upon (2017)
Aliens (1986)
Hard Target (1993)
Deep Red (1975)
Killing Spree (1987)
Marnie (1964)
Day for Night (1973)
The Boy Next Door (2015)
What About Bob? (1994)
The Departed (2006)
History is Made at Night (1937)
The Browning Version (1951)
And Soon the Darkness (1970)
Crouching Tiger, Hidden Dragon (2000)
The Big Heat (1953)
Holidate (2020)
The Man Who Knew Too Much (1956)
Eastern Promises (2007)
Holiday (2018)
Twilight: Eclipse (2010)
Die Hard (1988)
Good
Paris, Texas (1984)
The Player (1992)
Harry Potter and the Goblet of Fire (2005)
Dial M for Murder (1954)
After Earth (2013)
Odd Man Out (1947)
Underworld: Blood Wars (2016)
The Secret of Convict Lake (1951)
Ministry of Fear (1944)
The Green Man (1956)
The Night House (2020)
Are You There God? It's Me, Margaret (2023)
House of Gucci (2021)
Gremlins (1984)
Family Plot (1976)
For Your Consideration (2006)
They Live (1988)
Topaz (1969)
Flatliners (1990)
Dracula Sucks (1978)
Mean Girls (2004)
Terrifier (2016)
Baby Doll (1956)
Ladies in Retirement (1941)
Magnificent Obsession (1954)
Asteroid City (2023)
Hot Rod (2007)
Deep Water (2022)
The Lodger: A Story of the London Fog (1927)
Sweet Sweetback's Baadassss Song (1971)
Lady Bird (2017)
Trouble in Paradise (1932)
Twilight: Breaking Dawn – Part 1 (2011)
Spider-Man 3 (2007)
Jackass Forever (2022)
Dogma (1999)
Midnight Run (1988)
Now You See Me 2 (2016)
Baby Blood (1990)
Pineapple Express (2008)
Under the Skin (2013)
Song to Song (2017)
Walk the Line (2005)
Batman (1989)
The Making of Psycho (1997)
Deus ex Machina: The Philosophy of 'Donnie Darko' (2016)
12 Pups of Christmas (2019)
A Nightmare on Elm Street Part 2: Freddy's Revenge (1985)
A Mighty Wind (2003)
Missing Something
Spencer (2021)
Holiday (1938)
The Gentlemen (2019)
Pacific Heights (1990)
Memento (2000)
Wife of a Spy (2020)
High Sierra (1941)
Neighbors (2014)
Angel Face (1953)
This is 40 (2012)
Bluebeard's Eighth Wife (1938)
The Eyes of Tammy Faye (2021)
The Transporter (2002)
Big Fish (2003)
My Man Godfrey (1936)
Hud (1963)
Major League (1989)
You Can Never Tell (1951)
Bubble (2022)
Suddenly, Last Summer (1959)
Laserblast (1978)
The French Connection (1971)
On the Rocks (2020)
A Very Murray Christmas (2015)
The Northman (2022)
Crazy, Rich, and Deadly (2020)
Wedding Crashers (2005)
Jolt (2021)
Not For Me
Under the Blossoming Cherry Trees (1975)
The Raid (2011)
Oppenheimer (2023)
The Human Condition I: No Greater Love (1959)
House by the River (1950)
Whiplash (2014)
Down to Earth (2001)
Underworld: Rise of the Lycans (2009)
The Pale Blue Eye (2023)
The Daytrippers (1996)
The Lost City (2022)
The King's Man (2021)
Thou Wast Mild and Lovely (2014)
Hitman's Wife's Bodyguard (2021)
Blade: Trinity (2004)
Reign of Fire (2002)
Really Not For Me
Witness for the Prosecution (1957)
Miss Congeniality 2: Armed and Fabulous (2005)
A Time to Kill (1996)
The Killing of a Sacred Deer (2017)
Closer (2004)
Olympus Has Fallen (2013)
Don't Look Up (2021)
Spotlight (2015)
I'd Rather Not Talk About It
Scream (2022)
Babylon (2022)
Hereditary (2018)
2023 movies
Check out my 2023 movie rankings here.
Bottoms
I consider myself to be a connoisseur of high school movies. The genre feels free from the sort of gravitas and self-importance that often accompanies big blockbusters or arthouse festival darlings. Gems like Superbad, Bring it On, The Breakfast Club, Clueless, they all are smart and incisive in the most unpretentious of ways—and on that front, Bottoms checks all the necessary boxes. The story is warm and captivating without sacrificing comedy; the performances are all hilarious and exaggerated yet touching and relatable; and the commentary feels incredibly specific while also inclusive and universal. There's a sort of effortlessness to modern high school movies like Booksmart, The Spectacular Now, and Bottoms that's so inviting and digestible in a way that I desperately seek (and often don't find) from so many new releases. Bottoms is wonderfully watchable and entertaining, and I believe I will revisit it several more times in my life.
Past Lives
At the age of 35, with year 36 quickly approaching, I was strikingly aware of the existential dilemma striking the characters of Past Lives. Life is full of potentially diverging paths, and any trail you choose could lead you down a number of other trails. As your life branches out and stretches beyond, you cannot help but wonder if you chose the wrong one. It's a familiar feeling…one you must overcome. It's easy to romanticize what could have been—in fact, it's downright irresponsible. It's a disservice to yourself and what you've built. Nora is a strong, confident woman who has the discipline to fortify her own road, to choose spirituality and freedom over a relationship that ties her back to the past. But all of that fierce strength couldn't stop her from dreaming about another life. Of course she could have been happy in South Korea with Hae Sung…but steeping in the "what if" doesn't allow her to experience "what is."
Luckily, Hae Sung and Arthur recognize her vulnerability; they understand the temptation to retreat from a beautifully built existence. Denying our true selves is one of the most reckless moves we can make—yet, it's an incredibly easy thing to do. And perhaps what's most beautiful about Past Lives is Celine Song's understanding that we need selfless, compassionate people in our lives to help us remember who we are, that the path we've chosen is good and rich, that our lives can be as fulfilling as we allow them to be. Recognizing that truth is easy, and, as we see at the end of the movie, understanding that truth is hard. But living is downright exhilarating. This realization can bring such clarity to our lives and allow us to live them more fully. That's such a delicate journey to capture on film, and Song accomplishes it with a warm, loving atmosphere that's fitting for such lucidity.
They Cloned Tyrone
There's something beautifully messy about They Cloned Tyrone. In a world where movies are expected to be seamlessly woven together and efficiently disciplined, Juel Taylor's viciously comedic social commentary thrives in its irreverence. This scattershot approach to narrative enhances the spiral nature of the film, a la Under the Silver Lake, as Tyrone and his crew traipse through a laughably absurd conspiracy theory that couldn't possibly be true…yet totally is. They Cloned Tyrone isn't concerned with being a specific commentary on racial oppression and gentrification, but instead a broad, sprawling, kaleidoscopic examination of a very real problem affecting very real people on an everyday basis. This aesthetic has its detractions, as sometimes the energy between the main actors is off, or sometimes the message loses its luster. But overall, Taylor's film is refreshing in its impudence, its audacity to transcend what we typically expect from message-driven films.
Oppenheimer
As somebody who's seen every single Christoper Nolan movie, I feel I'm in a constant uphill battle—with both the filmmaker and the public. For every moment I think he has it finally figured out, from The Prestige to Inception to Tenet, he gives me a Dark Knight Rises, an Interstellar, an Oppenheimer—all movies everybody seems to love. Yet my experiences with each (all in a theater) have left me feeling defeated and bewildered about a filmmaker that is ostensibly defining an entire generation.
Oppenheimer is the blueprint model with everything I think is wrong with Nolan's filmic approach. He shares a naturally cold and detached distance from his characters, which creates for an odd yet intriguing aesthetic foundation. In Inception, this style was perfect for thrusting the audience into the chaotic world surrounding Cobb, allowing the parts and pieces of Nolan's insane vision to guide the character as the audience correspondingly worked through our own pains, regrets, trauma, our inability to differentiate between dream and reality. Or take Tenet, where our complete understanding of time travel and entropy mattered as little as it did to The Protagonist. This seemed a purposeful decision by Nolan: to allow a confused man to navigate a lawless, ruthless without direction (sounds familiar, I'd say).
In those two films, the aesthetic worked because Nolan was focused on the surroundings and not necessarily the people. By giving so much weight to his world's manufactured chaos, Nolan was able to extract the sheer humanity that is inherently recognizable and viscerally experienced. In effect, these movies became much more character-driven than any of his other work. Which is why I connected with these films so deeply.
The obvious difference between something like Inception and Oppenheimer is the focus. The former allowed the characters to flourish by giving them room to breathe, while the latter is decidedly character-first in the most suffocating way possible. After all, Nolan wrote the script in first-person from Oppenheimer's perspective, which tells you everything you need to know about his filmic approach: Oppenheimer strives to be about the controversial man and how we choose to remember him. This overbearing ambition detrimentally informs the aesthetic.
Nolan's naturally isolated presence simply works against the idea of magnifying a legend like Oppenheimer's. Every moment is supposed to feel big and important and momentous to an almost comical degree: the bombastic music and relentless cross-cutting and eye-rollingly symbolic imagery. But the real problem here is that none of these ventures are Nolan's strong suit. The director isn't capable of enlivening everyday moments with the kind of flash and pizazz that allowed Inception and Tenet to thrive. He's forced to use cheap, trope-laden tricks to trick us into caring about anything. but once you strip away the needless and haphazard technical nuggets, Nolan's detached approach turns a movie filled with talking into a boring, three-hour-long history lesson.
As a result, the ostensibly visceral moments, such as when the room shakes around Oppenheimer, or when Kitty envisions her husband sleeping with Jean, feel entirely removed from the film's visual language. Oppenheimer strives to be about the controversial man and how we remember him, and because of that is more concerned with feeling "important" and "momentous" rather than, say…enjoyable? Flashy? Spirited? Or, god forbid—given that sex scene between Oppenheimer and Jea— just a little sleazy? None of that is present because Nolan doesn't want the movie to be any more than what it is. Any and all existential dilemmas faced by Oppenheimer and the people who tried to shape his legacy are spoken verbatim to the audience. The mystery, the fun, the pure, unadulterated connection we share with movies is, as a result, extinguished.
Barbie
The entire time I was watching Barbie, I was searching for the flaws. Not on purpose or anything. I wasn't determined to hate a movie that everybody loved. It's just that something felt…off to me. Each and every moment I thought I had the movie figured out, it would head in a new direction that tripped up my footing. For half of the movie, this left me in a state paralysis: I wanted to enjoy everything that was happening—the array of colors, the legitimately hilarious jokes, the tongue-in-cheek societal observations—but I couldn't shake the feeling that the film's foundation was too shaky for any of it to hold water.
At some point, however, a natural reset occurred. I don't know if it was a particular scene that shook me free (perhaps the beautiful moment Barbie shares with the older woman at the bus stop was the impetus of my pivot). But I before long realized just how simple Greta Gerwig's (and, of course, Noah Baumbach's) approach truly was. As a satire, the film's aesthetic was quite simple: to laugh at the superfluous confines we place around gender as a society. And to use that approach through a film produced by Mattel? The company that invented the very toy that initiated those confines for so many? It's a wonderfully brazen feat. It was so simple that my critical mind couldn't see it at first—I had to set the movie-loving buffoon inside myself free.
And when I did, everything clicked. The movie's message thrives the more entertaining and versatile it becomes. Barbie's introspection lends naturally to the hard-hitting drama that surrounds her discoverings, while Ken's exposure to rampant patriarchy manifests effortless sequences of satirical jabs. Paving each of those routes individually is hard enough. But to seamlessly blend them together for a musical romp that recalls both Gene Kelly and Jacques Demy? I have no doubt that The Young Girls of Rochefort had a profound influence upon Gerwig's chosen aesthetic—and my god did she pull it off.
It speaks to the power of this film that it birthed such cognitive dissonance for me. Long before sitting down in a theater to watch Barbie (and perhaps this explains the paralysis that gripped me), I scoffed at the very idea of creating a Barbie movie. As someone who loathes capitalism, I couldn't see (and, to be honest, still don't see) how Gerwig could possibly create anything other than positive PR for Mattel—a company that now, thanks to the success of Barbie, is planning to make a dozen other movies about their products. Even if Gerwig managed to cut Mattel down and expose the nasty consequences of its capitalistic intentions…it makes Mattel look cool for allowing independent film's biggest voice to be so satirical.
Thus, it's a testament to Gerwig and Baumbach that I could enjoy the movie as much as I did. For as much harm and I believe the movie inherently owns, I believe the message and takeaways about the harmful nature of gender tropes is profound enough to have an impact. And it's all thanks to Gerwig's unflinching commitment to creating a colorful, larger-than-life cultural extravaganza that her message truly hits. In someone else's hands, this could have had the feel of an after-school special. But Gerwig creates a world that feels both familiar and entirely its own. Essentially: thanks to such a clear, timeless vision that makes people both laugh and cry, Barbie may have been forever redefined in 2023.
Asteroid City
I deeply connected with the ideas presented in Asteroid City's "you can't wake up if you never fall asleep" sequence. I'm moved by the reality that we'll never figure everything out, that our comprehension and understanding of life and how far it extends and how to live it has debilitating bounds. That puts us all in the same boat, no matter how big and powerful and seemingly put together we are—we're all struggling with the impossible task of existing. I can see the thematic pieces falling into place as the temporary residents of Asteroid City struggle to understand the impossible, the unfathomable.
I will say, though…I wish I connected with it a bit more. Like I said: I connected with the ideas. But not necessarily the presentation of the ideas. There's something about the aesthetic of Asteroid City that keeps me far too distant from the characters. Paul Schrader's praising assessment that Wes Anderson "distilled his design-driven anti-empathy film style to its essence" is accurate, but it's also part of what frustrates me. Something about the intended approach feels too detached for such profound insights to coalesce.
Perhaps this is a stepping stone for Wes Anderson as he (as Schrader himself put it) channels Last Year in Marienbad—a movie I love. But I don't believe he achieved the whimsical wonder of (as Guillermo del Toro stated) a tale from Jacques Demy—a director I love. It seems those two styles clashed in a disorienting way. On paper, I love how it sounds. But on screen, the presentation often feels static and winding at the same time. I want the movie's ideas to catapult forward. But whenever they do, I feel the need to rediscover my footing.
I wish there was more coherency that made that montage hit like it should. Perhaps Anderson's aesthetic would crystallize on a second viewing. But for now, I found Asteroid City to be an entertaining and only slightly moving experience.
Are You There God? It's Me, Margaret
In a world filled with movies trying to sound smart and look cool, something like Are You There God? It's Me, Margaret absolutely shines. This insightful film trades pretensions for humble, humanistic observations, allowing the simple coming-of-age story to effortlessly carry its inherent reflections. It's crazy how refreshing that feels: to watch a story that's about nothing more than a child growing up, than a mother learning to find her passion in a new setting, than a grandmother learning to cope with freedom disguised as loneliness.
Those are incredibly weighty premises, yet director Kelly Fremon Craig's navigation of those existential dilemmas, as well as every single actors' exploration of the accompanying emotions, is both entertaining and frighteningly relatable. As a new father, I can't help but embrace movies like this that feel perfectly suited for my daughter who will someday experience the pains of growing up, for my wife who will go through several spiritual pivots as a mother, for my entire family as we learn to grow and become a more loving unit.
Robots
I understand that people were always going to (and certainly have) scoffed at this movie. The premise is cheesy, the romance is predictable and formulaic, and…Shailene Woodley, I guess. Which makes me wonder: was it always this way? Did we scoff at any film that was looking to have a good time? I hope not. I mean, is Robots really any different than the classic slapstick romances that pervaded Hollywood in the 1930s and 40s? As somebody who has seen many of the classics, I'd argue: no. Robots is a delightful time that pairs egregious characters with heartwarming optimism and change—a classic formula.
Do all of the jokes land? No. But is this movie giving its all? Bet your ass it is. The reviews make it seem this piece of trash was put together on a lazy Sunday afternoon. But Woodley and Jack Whitehall are doing great work and share delightful chemistry. None of the sci-fi elements ever feel fake or out of step, and in fact mesh perfectly with this movie's gun-ho workmanship attitude. There's an inherent fervor to Robots that I believe many movies are missing, that allows us to connect with the central characters. To dismiss such an engaging and entertaining aesthetic as amateur seems to be missing the point. The themes are realized, the characters are interesting, and the romance has unique, deranged beats that separate it from the rom-com crowd.
Master Gardener
I'm a big Paul Schrader fan. I love how he explores loneliness and existential dread in a cold, callous world. I love his literary aesthetic, his characters' internal monologues, his ever-persistent severely isolating aesthetic. And I think his modern output has been stellar, including Master Gardener. Where First Reformed and The Card Counter were decidedly dour and relished in inescapable horror, Master Gardener is contrastingly lovely and pure, almost saccharine. Which is bizarre, but very welcome. Through his work as a gardener, Narvel learns to cultivate a new life. He doesn't from his past, and instead embraces its atrocities to guide himself in a more fulfilling direction.
In true Paul Schrader fashion, every character is conspicuously part of this metaphorical journey: Norma provides alluring but deceiving promise, and those low-level thugs represent his maturation (now that I think about it, both entities respectively personify the themes in First Reformed and The Card Counter), while Maya harvests softness and love and stability. Throughout, there's a calmness to the film's implicit philosophy. The mood ranges from light and airy to intimidating and chilling—but never overwhelmingly dark. Which engages you in such a uniquely accessible way. Altogether, this ecosystem provides a necessary pattern for growth. This natural cathartic progression for Narvel seems to mirror Schrader from film to film, culminating with a symbol of pure optimism that also isn't overly sentimental or naive. The goodness shrouding Narvel at the end feels earned, authentic, unadulterated. It's a wonderful feeling to have at the end of a movie, when the message doesn't feel fake even in the slightest.
Dungeons & Dragons: Honor Among Thieves
Seemingly playful yet tedious as hell, aggravatingly casual and mockingly crafty with its character development, backed by a $150 million budget but completely complacent with piss-poor CGI, based on a game about world building yet can't present a world to actually care about, burdened with what appears to be Hollywood's first attempt at an AI-generated script. That's Dungeons & Dragons: Honor Among Thieves. When a movie is content with the most dead-in-the-road, run-of-the-mill, so-lifeless-you-can-barely-bear-it delivery imaginable, you have to remember that some movies are made to sell dreams while others are made to sell games. While I'm sure the movie is meant to evoke the spirit of playing Dungeons & Dragons, it feels a million times more formulaic and placating to me than improvisational and fun. Boring. Ugly. Empty.
Fast X
The Fast franchise requires a director who never jogs, but sprints. And Louis Leterrier provided the boost these characters needed. Stagnancy and complacency are dirty words to Fast X, which propels forward with absolute reckless abandon. As Dom and his family attempt to gain a sense of normalcy and contentment in a world committed to tearing them apart, the frenzy of their lives is mimicked by the uncontrollable camera, dashing and jutting from one set piece, from one family member in peril, from one philosophical quandary to the next. This refreshing take on such anarchy has its own cartoonish but never preposterous rhythm that no modern blockbuster can match. This is unmitigated chaos. This is the Safdie brothers with a $340 million budget. This is an important step for post-cinematic storytelling—where plot and logic take the backseat, where characters and their ideologies provide direction, where artists committed to giving life and cadence to an ever-evolving world grab the wheel.
White Men Can't Jump
The comedic banter of the original White Men Can't Jump was constantly in service of pushing the story and the characters forward. But in the remake, it feels…sluggish. Noncommittal. On the verge of…something, maybe, interesting. But never, quite, not really. It's certainly entertaining and watchable. But I don't feel the relationship between Kamal and Jeremy comes close to matching the tenor between Billy and Sidney, two men who pushed each other in subtle, meaningful ways. Simply put: Kamal's story is so much more enthralling than Jeremy's lackluster dilemma. And even more simply put: Sinqua Walls demands your attention, while Jack Harlow doesn't care for it. The first two strengths create an emotionally gripping narrative, while the latter two weaknesses leave you listless and searching. An interesting story about two broken people trying to revive their careers ebbs and flows all too jauntily, and by the end it putters out. There are a lot of great moments in this one, but it pales in comparison to the original.
65
There are many seeming faults in 65. Is the action outstanding? No. Is the story new and refreshing? Not at all. Do I care that Adam Driver showed up on planet Earth the EXACT moment the asteroid was about to hit Earth and kill the dinosaurs in the EXACT spot where it would strike? Even I rolled my eyes at that one, and I like shitty movies for a living. But, overall, it's hard for me to hate on a movie with such good intentions. In a world stuffed full of indulgent, pretentious movies, I love that this majorly hyped sci-fi flick kept its sights so small. The story is simple and profound, and Adam Driver and Ariana Greenblatt create engaging characters with natural chemistry. The bigger problem for me is the direction never propels their dynamic forward. Inherently, it's beautiful to watch Mills and Koa struggle with tragedy in the exact moment the Ice Age consumes Earth. Yet…I never really feel it. I sense it, I assume that's what's happening, but it never feels imposed upon me. And I would very much like to be imposed upon.
Beautiful Disaster
I sit here with such confidence and satisfaction when I say: I adore Beautiful Disaster. I know everybody is going to make fun of it. I know it's not the next Citizen Kane. I know it's full of batshit crazy moments. But all those reasons are part of why I love it. As somebody who watches lots and lots and lots of movies, I'm used to movies going the opposite direction. And I have no problem with dramatic, self-serious flicks. But it's rare to see a movie like Beautiful Disaster that truly frees itself from any modicum of high-brow standards. If you were a fan of old-timey slapstick affairs and delighted by the patterns romantic comedies have spanned over the years, then you would see how this bizarre erotic romance was born from that ever-evolving formula. It's goofy, it's fun, and it's not really concerned with the rules that the higher-powers-that-be have designed for what makes a movie good or not.
Beautiful Disaster is an alien force in modern cinema that moves and breathes at a different rhythm. It's not dark and ominous like A24's catalog, it's not a politically relevant Oscar grab, and you won't see Martin Scorsese praising it in some IndieWire story. You will, however, see people mocking Abby's laughably comatose state when she sees Travis (yes, it's Dylan Sprouse) without a shirt on, and you will hear guffaws from flabbergasted moviegoers when Shepley and America (my god, these names) can't stop making out with each other, and you will wonder if Parker could ever have children after Abby's implausible attempt at throwing a frisbee (she looks like a malfunctioning robot) shatters his testicular region. The general reaction will be: what the hell is this movie and how could it exist? And that's why I love it. This movie is "bad" because we're told it's bad. Movies shouldn't be like this…right? I say: wrong. I don't mind when a movie rests outside the norm. If it's entertaining (it is), if I can enjoy the characters (I do), and if it makes me laugh (I smiled from ear to ear nearly the entire time!), then I see no reason to not love it.
Scream VI
This feels like the absolute best these Scream reboots can possibly be…but it also happens to be way less interesting than any of Wes Craven's contributions to the franchise. I don't know. Maybe I'm biased. Maybe I simply cannot watch these movies without thinking about how Craven would have handled it with such better style and humor and grace. It's just not fair, as Craven was an absolute master who crafted an aesthetic unlike anybody else's. But then again, nobody made these hotshot directors (Tyler Gillett and Matt Bettinelli-Olpin) embark on such an impossible mission. While they are clearly very talented, I can't help but be way less interested in anything they have to say. They certainly aren't exactly ripping off Craven, which I appreciate, yet their entire approach feels reverent to Craven in a way that doesn't allow a movie like Scream VI to entirely become its own. I like that this movie had more fun, more blood, more laughably stupid twists than that unfortunate first attempt at a Scream reboot. Yet, I simply cannot enjoy this movie in the way I'd like. That might be entirely on me—but that's the way it is.
Creed III
I've always enjoyed the Creed series for what it brought to the Rocky universe. The stories are uplifting, the characters are compelling, the actors are phenomenal. The only barrier for me has been the direction. While Ryan Coogler and Steven Caple Jr. are both very talented and have interesting voices, the visualizations of Adonis's journey in Creed and Creed II were heavy-handed to a distasteful degree for me. That was not the case in Creed III with Michael B. Jordan, who brought such animation and spirit to the established aggressive aesthetic of the Creed series. It's no surprise Jordan referenced anime as a main source of inspiration for his debut feature, as the fights in Creed III felt refreshingly provocative and buoyant in a post-cinema world. While the movie's rather cartoonish fervor could lose control in the hands of others (I'm eyeing Damian's outrageously villainous turn in the second act), that energy simply fits with Jordan's realized vision. The oversized battle facing Adonis in the form of Damian adeptly balances the overt, existential drama that floods his post-boxing life, which nicely allows the two worlds to merge as he finds catharsis through the art of boxing. With Jordan both behind the camera and in the ring, Creed III's finale feels so much more important than either of its predecessors. If they make any more Creeds, then I want Jordan in charge.
80 for Brady
Fuck it, I'm not afraid to say it: more movies should be like 80 for Brady. Hell, maybe we just need more movies about old people taking trips. They can't move very fast, they can't go very far, and they don't have time to sit around and have problems. The end is nigh, and they have to embrace life before it passes them by. 80 for Brady is refreshing in the same way Magic Mike XXL found power in the slow, lackadaisical ebb-and-flow of life. Yeah, shit happens sometimes. Yeah, we do stupid things like Betty losing Super Bowl tickets. And yeah, those trivial happenings can trigger existential crises like the one Lou had. Is it truly the end of the world? No. Is it strong enough for the plot of a movie? If it's a feeling that's so familiar…well, why the hell not? What's wrong with a movie that deals with the banalities that flood our collective everyday? I welcome a movie like 80 for Brady because it's not afraid to shy away from the dreaded "nadir" that forces so much Hollywood fare into a hamfistedly melodramatic, hopelessly grim corner. Despite the years draining away for these characters, the only direction is up for 80 for Brady. The movie is full of people helping other people overcome their problems—and that makes me so happy. It's not a perfect movie. But it's fun, it's unpretentious, and it's more honest about life than most movies I see. That's refreshing in my book.
Tetris
Honestly, Tetris was a revealing experience for me. Because, at first sight, it's not nearly as impressive as its influences. I love Taron Edgerton to death, but his DiCaprio-esque performance simply isn't honored with the Scorsese energy that allows The Wolf of Wall Street to churn and hum. Plus, the stress-inducing, fast-paced, helter skelter fervor that drives this film forward clearly lacks the confidence and rhythm of David Fincher's The Social Network. But once I got over the pressure to compare Tetris with the "greats" (I don't even like that second movie, by the way), I started to realize the simple beauty of Tetris. All of that window dressing that we love in big studio projects from auteurs that expose the ugly depths of capitalism? That can only take you so far. At the end of the day, you need strong characters who have a will to make a difference, that show us a better path towards enlightenment in a greedy, narcissistic capitalist system. Tetris may not be the most innovative movie in terms of its craft. But its natural ability to craft a web of colorful characters that reveals the humanity of a complicated yet malleable power-hungry system? That's no small feat. That takes a level of skill that's owned by the greats.
No Bears
No Bears left me extremely worried for who might be the greatest unsung filmmaker of our time. After all: I am a die hard Jafar Panahi fan. After watching This is Not a Film back in 2012, I became obsessed and sought out his entire filmography. I was blown away by Crimson Gold, The White Balloon, Offside. Panahi's entire aesthetic, which was so intimate and humane and defiant, spoke to me. And that aesthetic has only become richer after being jailed by the Iranian government, which couldn't silence and in fact only emboldened Panahi's relentless pursuit of truth. Closed Curtain and Three Faces were excellent exercises that showcased Panahi's ability to craft meta stories with the barest resources available. His resilience in the face of subjugation only further energizes his message. Inherently, all of that invigorating energy is infused into a film like No Bears, which deploys all of the same meta techniques that allowed his previous films to reveal the connection between filmmaker and his work, filmmaker and his audience. No matter how dour the ending, there's intense dynamism pulsating through his work.
But similar to This is Not a Film, Panahi strikes me as decidedly defeated at the end of No Bears. Which, to be clear, isn't a complaint—it is, in fact, a very powerful aspect of this film, and leaves an overwhelming sense of dread once the credits roll. The weight and gravitas that permeates the final moments of No Bears owes quite a debt to the rest of Panahi's filmography, which brings an inherent provocative attitude to the film. But those closing seconds when Panahi just sits in his car, reflecting on the ungodly state of affairs, the inhumanity grappling his home country, feels born from a different beast than movies like Taxi or Three Faces. Following this film, Panahi was sentenced to a six-year sentence as the government only continued to silence his overwhelming voice—perhaps Panahi saw the writing on the wall. As he continues and continues to fight, his efforts could feel more and more hopeless to many as the ever-powerful Iranian government exercises its seemingly limitless control.
Knowing Panahi, I certainly don't think that's the case at the end of No Bears. The dread we feel at the end simply captures an unavoidably defeated feeling in the face of such conquest. But the power of his art is what allows that message to gain texture and clarity: the film captures a person who's dedicated to his home country, yet feels imprisoned to his home country. Such a fruitless fight would drive many away—but not this filmmaker. Because there are more stories to tell. When he stops in that car at the end, it's because not even the horrible atrocities he's just witnessed could drive him away. Panahi's ability to capture such a disoriententing level of existentialism with his meta sensibilities absolutely astounds me.
M3GAN
It's amazing what a rewatch can clarify. The first time around, I wasn't too impressed by M3GAN, a movie that didn't go far enough with its wacky premise. I wanted more camp, more commentary, more life. And most of all, as a new father, I wanted to feel the energy between Gemma and Cady. On all fronts, the movie fell short. But this second time around, I got all that and more. What felt light and placating before suddenly felt honest and determined. I felt much more connected with Gemma, who was listlessly stuck in a frigid, practically loveless life before Cady showed up on her doorstep. Slowly but surely, I felt her dedication manifesting throughout the movie as she realized the importance of parenthood and (human) guidance in a child's life. With AI's presence growing at a rapid rate, the movie's commentary went from light and cheeky to frighteningly familiar. I legitimately feel like I learned some lessons about raising my child in a technological world because of this movie. And it's all because of M3GAN's strong emotional foundation. A movie like this could have easily discarded the characters and opted for fun horror. Luckily, this movie was committed to both.
Rye Lane
My love for movies stems from many vines: full characters, strong themes, an established and rich aesthetic, unadulterated optimism—the list goes on for these definable, palpable features. But there's something intangible, something almost indescribable about what some movies achieve. And Rye Lane fits that bill. Don't get me wrong: Rye Lane establishes all the above criteria with flying colors. But what makes the movie special, for me, is the assured style, the loving presence, the absolute fervor that catapults its kind-hearted and compassionate story about the awkwardness of finding love forward. The array of colors, the interplay between characters, the randoms populating London's streets—it's all part of Raine Allen Miller's uplifting formula that permeates this film. Maybe the movie doesn't have the "depth" of the year's most revered films. But the ability to capture such engaging energy, such recognizable strength, such exhilarating vitality would strengthen even the weakest of scripts, would turn any milquetoast affair into an inspiring, breathtaking tale. The insanely confident choreography, the pitch-perfect editing, the mix of humor and very relatable drama, the chemistry between actors—this movie simply has it all. Some movies are great…but I wouldn't recommend them to everybody. I have no doubt, however, that just about anybody's heart would skip a beat or two while watching Rye Lane.
Suzume
Much like Your Name, Suzume showcases Makoto's Shinkai's refreshing ability to balance sentimentality with calamity—the result is an aesthetic that either word doesn't properly describe. His movies aren't naively optimistic affairs, nor are they ridden with doom and gloom. Simply put: Shinkai's fantastical films offer an enlightened path that makes the seemingly unbearable weight of life feel weak in comparison with the human spirit. That formula could easily come across disingenuous and repetitious as Shinkai continually pits humanity with ethereal forces. But in the end, the path to enlightenment requires an alignment, not a battle—a deep, intangible connection between mortals and the unfathomable. Suzume poetically establishes this connection by defamiliarizing the grieving process in an unconventional manner. Because it isn't just Suzume who's grieving the loss of her mother after a deadly earthquake. It's the entire nation of Japan trying to cope with monumental losses in the face of natural disaster. While such tragedies would ostensibly sever our connection with Mother Earth, it is strengthened through Suzume's grapple with the unknown. It's scary to enter that inconceivable realm. But when we do, and when we surround ourselves with loved ones, with positive energy, with the collective trauma that grips a nation, then the sheer power of humanity's collective spirit pushes us through. Suzume displays this communal spirit beautifully.
Murder Mystery 2
Is this movie crude? Absurd? Ridiculous. Yes, obviously, and most definitely. And no, it's not going to make the AFI 100. But I'll be damned if Murder Mystery 2 doesn't scratch an itch. I believe there's great beauty to be found in a film that doesn't cater to the pressure of self-seriousness and instead brazenly commits to lunacy. The comedy of the Murdery Mystery franchise may not be for everyone—but the comedy is realized. It's faithful to an aesthetic, and it doesn't miss a step. And when an aesthetic becomes this realized, it allows simple humane observations to gain breadth and clarity. Wrapped up in the wacky whodunnit parodies and dick jokes is a couple struggling to fuel the marital flame that was reignited in the first film. Marriages aren't just fixed and mended for forever. They constantly require tinkering and repair. That endeavor may feel like an afterthought in Murder Mystery 2, but it's very much part of the aesthetic: Audrey and Nick aren't just solving a murder—they're writing the next chapter of their shared story. I love how authentic their relationship is, how palpable their chemistry feels, how honestly their struggles reflect the terrorizing pace of life.
Infinity Pool
The path towards inspiration is way more winding and curving and rocky than we'd like. Why is it so difficult to channel that temperament that is so crucial to finding fulfillment and catharsis? Shouldn't that come easy? Of course it doesn't. We question ourselves. We scream about the unfairness of life. We wonder what great power will lead us towards purification. When will I realize who I'm supposed to be? Such daunting questions are the fuel of many films, but few in recent memory have explored those questions with the fervor of Infinity Pool. I don't know if Brandon Cronenberg has quite achieved greatness yet, but Possessor and his latest film are one heck of a college try. In particular, Infinity Pool feels so realized and overwhelmingly penetrating in its observations of humanity and the struggle to realize our true selves. The hypnotic visuals, psychological turmoil, the unrelenting body horror—it all coalesces into an actualized visualization of such a common struggle. The execution feels so assured and the message feels so accomplished that Infinity Pool stands out in a field of half-baked ideas in modern cinema.
Magic Mike's Last Dance
After spending 112 glorious minutes in the theater watching Magic Mike's Last Dance, my wife overheard someone claim that Mike (Channing Tatum) and Maxandra (Salma Hayek) had "no chemistry"—which absolutely blew my mind. That kind of statement leaves me feeling disconnected from not just the movie world, but the world period. Much like the franchise movies that preceded it, I am forced to recognize that the story of Magic Mike's Last Dance is an anomaly in modern movie culture. The calm, submerged energy of this film isn't lackadaisical or sluggish, but immersive and entirely unpretentious. And such grace requires us to bathe in its aesthetic, to become part of its strikingly honest reflection of finding love and living life.
This problem has plagued this incredibly insightful franchise. When many people think of "Magic Mike," which has become a much bigger brand over the years, they think of nothing more than jacked dudes taking their clothes off. But in my experience, these movies capture the joy of living life more than just about any other. Magic Mike provides a refreshing take on the Hero's Journey, pushing Mike to be more mature and seek a higher, more fulfilling calling in life. And Magic Mike XXL—which, for the record, is one of my absolute favorite movies ever—is practically plotless, instead focusing on the common good of man, on how we rely on each other and encourage one another during moments of hardship. Both movies are remarkable in their ability to never inflate the situation at hand, and instead focus on the mundanity of overcoming life's biggest obstacles. Often what we need is so simple—not a colossal change that upheaves your life, but a pivot that reorients your focus.
In steps Magic Mike's Last Dance, which finds our hero Mike in a relaxed state. He has accepted the failings of his business ventures, he is content working a paltry job that helps him get by. The same personality and humor is there, but the vigor and enthusiasm has waned. This is a man who has lived life, who has gone through its ups and downs, who stands at a hushed crossroads in life that requires wisdom and meditation to operate. Sometimes you just live life until the right circumstance, until the right person comes along to give life strength and urgency—and that's what Maxanda represents to Mike, what Mike represents to Maxandra.
Their connection is gloriously understood, existing in the ethereal space between them. It's what makes their dance at the beginning so sexy, making us feel like voyeurs; it's what makes Mike's desire to establish a deeper relationship so distressing, and what makes Maxandra's resistance so maddening. Steven Soderbergh does a tremendous job of capturing the reality of this pivot: of being ready to find and accept love. It's a two-way street, because the only way to truly love someone else is to learn to love what you do and who you are. We watch Mike and Maxandra traverse their own individual journeys on that road—to the point where they don't even realize they've helped each other navigate that treacherous road until they've reached their destination. And once they've reached it, they're ready to start this new life together. That's a feeling I recognized and fully absorbed as Mike Mike's Last Dance came to a close—a beautifully uplifting feeling that makes life feel so wonderfully limitless. It's never too late to make that pivot.
You People
The big problem with You People is that it loses its footing halfway through. But instead of simply catching itself and readjusting, the movie falls off a gigantic cliff. You People started so promisingly, finding a delightfully indelible mix of humor and meditation that allowed its observations of racial harmony in a politically divided society feel refreshing and penetrating. Jonah Hill clearly brought a Superbad energy to the film as it navigated its crude and clever sense of humor, while Kenya Barris highlighted the inherent conflict that drives races, families, and generations apart. This perfect blend produces an aesthetic that instantly feels vital, that's exploring seemingly unsolvable problems with dexterity and personality.
So…what happened? Why did this extraordinary film suddenly become so content with…being ordinary? It happens in a flash. One minute, we're watching all of this movie's extraordinary players traverse a socially debilitated landscape with ease, producing laughs and insightful commentary at will. To boot, You People has a wonderful sense of humor about itself, committing to slapstick gags that would make Preston Sturges proud. But before long, the film devolves into a mess of mind-numbing monologues, of dead-end bits that constantly go nowhere, of deliberate soapboxing. Essentially: of hitting the nail on the head and then beating it into the ground for good measure. After an hour—which is only one half of this movie, by the way—it feels as though You People has nothing left to say, resorting to trope-laden character arcs and narrative nadirs that cease any and all momentum. As a result, the message is saturated and diluted into oblivion, making the remaining hour a tedious one.
Knock at the Cabin
I've seen many complaints that Knock at the Cabin is "too simple." And to that gripe, I say: good. I would argue the main ingredient that would save so many modern films is, in fact, simplicity. Because when you simplify, you actually end up augmenting your message; when a filmmaker doesn't feel burdened to pack a story with dozens of characters and wide-ranging ideas, then they're better able to extract as much meaning as possible from the core. By trying to cover so much territory, modern films often end up saying less, as their messages and takeaways are saturated across dozens of half-baked ideas.
Knock at the Cabin is only seemingly uncomplicated. Without a doubt, the movie is more focused, as the story is straightforwardly about a family's decision to sacrifice its unity in the face of worldwide destruction. This approach may lead one to believe the movie is about nothing more than the promise of humanity—and that's not necessarily wrong. But by focusing so vehemently on that central idea, the film expands and strengthens the emotional core to profound extents. Sure: the movie is about humanity. But the movie is also about overcoming inescapable trauma. And recognizing the goodness in others. And tolerating persistent uncertainty that causes existential dread. And remaining strong in the face of prejudice. And learning to cultivate trust in others. And dealing with the apocalypse of your very being—I could go on. M. Night Shyamalan's unadulterated commitment to perceiving the humanity of his characters (this swift and efficient film doesn't waste a single shot; the dialogue and story are always intertwined with the message; and the acting is never off point) made Knock at the Cabin a deeply enriching experience for me at the theaters. The connection I felt to this movie's message was staggeringly intense—all because it was so "simple."
The Pale Blue Eye
What a shame. The Pale Blue Eye is packed to the brim with interesting ideas regarding the thin line between life and death, the attraction of the occult, the soul-bending precariousness of spirituality. The only problem? It's a complete freaking bore. Characters stare vacantly ahead with the deadest eyes imaginable as they contemplate and discuss life's biggest questions and investigate absolutely grisly murders—a strange dichotomy indeed. What inherently stands as a recipe for a great melodrama or a great detective story instead becomes an undercooked pile of muck that sludges forward and doesn't bring dignity to any of its hefty queries until the very end. It's an eye-roll of a movie filled with people trying to great work while tethered to such dead weight.
2022 movies
Check out my 2022 movie rankings here.
Aftersun
The battle with depression exists on two different levels. There is, of course, the actual person dealing with depression, who has no idea how to express their pain or navigate the cruel world that initiated the pain. And then there's the second party, the loved ones who can sense the disarray but cannot offer a remedy. Aftersun is a beautiful movie that perfectly captures the static tension at the heart of that relationship. Calum constantly puts on a face to disguise his suffering, while Sophie (like many children, such as myself, who have no idea how to cope with a parent's depression) anxiously skirts the perimeters of such murky waters. Sophie's only means of finding solace are to revisit memories of her final moments with her father, who, upon reflection, exhibits undeniable signs of depression and waywardness.
This reveals the comforting-yet-distressing power of memory. Sophie's recollections, including the photographs and video footage from their vacation, provide insight into Calum's troubling state. Yet, the emotional turmoil experienced by Calum transcends the borders of a picture frame, the borders of Sophie's comprehension. After all, memories aren't real. They are mere representations of what we perceive and remember as "reality." Which means, despite the seeming catharsis provided by memories, Sophie can never find the answers she so desperately craves. While the film ends on a dour note, Aftersun ultimately becomes a powerful message about how to approach depression in both ourselves and others. Memories exist in the past, but so much goodness can be accomplished, so much help can be provided right here, right now.
Babylon
I've reached my limit with Damien Chazelle. All of his narrative techniques feel and stylistic choices feel like low-grade versions of much greater filmmakers. Whiplash suffered from ugly characters, La La Land suffered from a lack of identity—and Babylon suffers from both. And then some. Every character choice feels lazy and obvious, leaving no room for redemption and infinite space for ugliness. The supposed celebratory ending says close to nothing about the timeless power of movies and much about Chazelle's inability to grasp what makes movies powerful in the first place. It's beyond me how so many capable actors can be rendered so impotent. This is a new low for Hollywood movies.
Elvis
Finally: a cure for the tired biopic formula. Elvis has all of the same beats and rhythms of a film like Walk the Line or Ray…yet feels like it came from another planet. Baz Luhrmann is a true filmmaker dedicated to visually capturing the essence and aura of his characters. And in the case of Elvis, Luhrmann brings his cinematic eye to one of the most troubling tales in entertainment. The heights from which Elvis Presley fell are almost too scary to contemplate, especially when you consider what brought him to the ground.
The charged race to the top, driven by the capitalistic nature that has come to consume every aspect of American culture, is so electrically charged that it constantly overpowers the unfortunate souls that dedicate themselves to such misery. Elvis constantly pushes for meaning and spirituality, only to be repeatedly consumed by the trivial calling cards of said race. In turn, the movie is less about what Elvis pursued and more about what he lost. Lost up in the controversy of Elvis was a man genuinely trying to make music for the world—and how hopeless that battle was all along. The film's frenetic energy services that despondent reality, and serves as an optimistic message about how to find meaning in a world that's constantly working against us.
Triangle of Sadness
Amongst the long line of great films about classism and capitalism, from Nightcrawler to Citizen Kane to The Exterminating Angel, I'm not sure how to feel about Triangle of Sadness. The first movie is benefitted by a richly deep character study; the second mirrors the soul-sucking yet undeniably attractive story of American greed; while the third provides Freudian insight into the existential emptiness of unfathomably banal social parameters. All three offer fascinating insight into classism and all its crippling and dehumanizing pitfalls.
While Triangle of Sadness…well. I'm not sure what's there beyond "classism is stupid." Not that there necessarily needs to be more: a gripping, biting satire can own such a lean focus as it tears down the powers and overwhelming mentalities that be. But in the case of this movie, over the course of 147 minutes and several chapters, the message is strangely both saturated and slight. If there is more nuance to the commentary, it lies within Carl's story as he navigates the absurdity of economic structures. He is by far the most sympathetic and engaging character, given he's a mirror image of anyone who's felt either entranced or subjugated by capitalistic systems. Between Yaya and the yacht and the island, we witness Carl traverse the various facets of capitalism, culminating with a brilliantly relatable moment where the only seeming option amidst all this ridiculousness is to run run run away. And throughout Carl's journey, there are fleeting moments of genius, from the runway show to the sinking ship to that poor, poor donkey.
Yet, within all those ideas lies the problem: the movie is all about structure, less about character. If I were invested in Carl—or anyone in this movie, for that matter—like I was invested in Lou in Nightcrawler or Charles in Citizen Kane or the vapid bourgeoisie troupe in The Exterminating Angel, then I could extract some nuance from the commentary. But as is, the movie does no more than simply observe what is. Luckily, great acting and truly hilarious moments make the journey pleasurable. Still…I'm left wanting more.
The Banshees of Inisherin
For the podcast, I had to watch The Banshees of Inisherin for the second time, and I wasn't excited about it. The first time around, I found the pacing to be sedative, the symbolism to be overt, the revelations to be much less than profound. But this time around, I settled into the tempo a bit more, which led to less concentration on the Irish allegories (which, again, are deafeningly conveyed through dialogue—the least sexy thing a film can do) and more focus on the overwhelming despair that hangs over the inhabitants of Inisherin.
This is both the film's greatest strength and its biggest missed opportunity. I cannot deny the heavy existential burden that rests on the shoulders of Pádraic and Colm, two characters that represent the Irish Free State and the Irish Republican Army during the Irish Civil War, that capture the debilitating division manifested by the country's sociopolitical dipole. Their estrangement that at first struck me as plodding became strikingly familiar and innate on second watch as I considered the seemingly ceaseless sociopolitical division that grips my own country, that has gripped just about any civilization in the history of man. This incessant weight wears on society with age, crippling us one by one as we maneuver the cruelties of life to find inner solace.
But despite all those philosophical quandaries at the film's center, The Banshees of Inisherin's inescapably listless nature wins out. The utter lack of life and style falls on director Martin McDonagh's shoulders. While he allows his actors room to breathe and explore the existential dread, McDonagh's drowsy approach sometimes renders the revelations rather ordinary. Pauline Kael once wrote that films must "astonish us," they must unearth a deep-seated and often unwelcome recognition of life's cruelest realities, of the soul's irreparableness. As much as I like thinking about and discussing the ideology of The Banshees of Inisherin, the film's composite aesthetic—from the abundant static shots to the overtly pronounced symbolism to the unambiguously drawn characters—is less than moving.
The Fabelmans
I love metafilms. But they can be a tad…obvious. The fact that you're watching "a movie within a movie" often becomes an overwhelming pessimistic force, rendering the deeper thematic implications moot. Even great movies like 8½, The Passion of Anna,and This is Not a Film own an inescapable sense of dread. That is not the case with The Fabelmans—a metafilm that tracks Steven Spielberg's growth as a man, as an artist with depth, with nuance, with overwhelming compassion. To an extent, all art is a means of self-evaluation for an artist. But when the narrative, when the aesthetic is so self-aware, it's often bogged down with grievances and dissatisfaction.
There's certainly nothing wrong with that approach, but Spielberg unearths such benevolence, so many honest life lessons in his self-evaluation that the optimism completely vanquishes any semblance of cynicism. The camera is Sammy's tool for growth and self-discovery, for his deeper understanding of the world and all its distinctions. We aren't just watching a boy named Sammy grow up. We're watching Spielberg's evaluation of his own life. We're watching an active therapy session as Spielberg recalls key moments from his life and vulnerably excavates important lessons for all of us to contemplate. It's rare to encounter such an intimate meta experience that leaves you feeling hopeful about humanity's ability to overcome and realize its deepest passions.
Everything Everywhere All at Once
I can't believe this is happening, but here we are: I now have an emotionally rich relationship with Everything Everywhere All at Once. Do I think it's a great film? Or even a good one? Maybe not. But I can't deny it: a movie I once found to be a mediocre mess has now become a crucial piece of my relationship with film. Admittedly—as much as I'd like to believe I view every movie in a vacuum, that any film can move me and change my very being—I may have had a chip on my shoulder on first watch. The most popular movie ever on Letterboxd was getting the kind of critical praise that usually screams foul, as the industry's most esteemed critics have proven time and time again they're incapable of deciphering a movie's true meaning, of exposing the deeper machinations of a film's aesthetic. I was convinced that the movie only worked because it made people feel good. Which isn't necessarily a bad thing…unless it's overly sentimental and thematically limp. I am now forced to consider that I may have brought those preconceived notions into my first viewing of Everything Everywhere All at Once.
Today is different. While I still have several problems with the movie (with the biggest being the movie's final fourth, which screams its ideology with such repetitive and monotonous force that it somehow renders the film's lawless and ambitious visuals lame and tiresome), I can't deny that the Daniels' shared vision is compassionately earned. In a world filled with cynical garbage that's truly void of thought or tension (say Tár or The Menu), I relish a movie like Everything Everywhere All at Once that, at the very least, owns a sympathetic view of humanity. Being a human being is freaking hard, and life's simplest obstacles have a quietly merciless way of debilitating us.
What I love about Everything Everywhere All at Once is how simple the aesthetic truly is. All the glitz and glamor distracted me from the emotional foundation. The film is nothing more than a therapy session for Evelyn; a slow-and-steady realization that something is fundamentally off, that she's in dire need of help. The weight of this struggle evaded me on the first watch. Instead of viewing the visuals as distractions detached from the humane core, they suddenly became intertwined in a spectacular way. The utter chaos of Evelyn's mental landscape is in disarray, and the Daniels' multiverse provides Evelyn a path to salvation.
Do I love Everything Everywhere All at Once? For stylistic biases: no, not really. I doubt I'll ever get to the same place as everybody else. But the fact that I now appreciate a movie beloved by the public? The fact that a movie that's likely to win Best Picture made me cry my butt off several times? The fact that I connected so deeply with a well-intentioned film's ideology? That experience now has a special place in my heart. While I am proud of my taste and confident in my critical voice…I don't particularly enjoy being at odds with the movie-loving community. Often, I feel alone. So if Everything Everywhere All at Once has done anything, it's made me feel included. And that's no small feat.
Women Talking
There's an amazing moment about 45 minutes into Women Talking when the female characters of the film—who are busy conversing about the most monumental decision of their precarious lives—tend to a young injured boy. The movie drifts into a montage of flashback, of reflection, of music, of prayer that beautifully solidifies the film's aesthetic into a clean, perfectly illustrated package: these women aren't just making a decision to save themselves, but to save their children, to save an entire generation—both boys and girls—from suffering the same treacherous fate. This conversation is bigger than themselves. And certainly bigger than the confines of a movie screen.
I felt such power and elation during that scene…that it made me realize the previous 45 minutes had failed to catapult to such heights. And only a handful of scenes moving forward were able to extract as much power.
Before I go any further—and now I'm detailing my thought process while watching the movie—I have to recognize that I'm a man. The message of Women Talking is very important for me to understand, but the movie isn't necessarily for me. My thoughts and feelings about the desecration of women in society are, at the end of the day, of no real importance—whether my thoughts be kind or malevolent. Either way, all I can do is listen, is be empathetic.
So for this diary entry, all I feel I can really do is navigate exactly how this movie could have become a more profound statement for men who are trying their best to be empathetic—perhaps the only avenue for which I can provide genuine insight. And in my mind, Women Talking failed to accentuate the true horror of the situation at hand. There are as many moments that convey blackened gravitas as moments that stumble around the point; there are as many moments that delicately extract incredible energy and nuance as moments that hastily hamfist a metaphor into the proceedings. Even the scene with the little boy—a quiet, harmonious, gentle scene—was able to heighten the absolute terror of these women's lives through its sheer proficiency. It simply felt like there weren't enough moments with that sort of disciplined poise.
Perhaps my insight is helpful. Or perhaps I'm simply another man trying to comment on a movie made by women for women. Either way, it feels necessary to push these thoughts out there. Because even if someone thinks I'm in the wrong? Then that can become part of the discourse. Movies have enormous power when speaking to the universal truths and complications of life. And through this journey where we talk about the movies that talk about the important facts of life, we can find the right way to artfully have this incredibly important and necessary conversation.
TÁR
At the end of Tár, I'm left to wonder…is there any joy to be found in a movie that's so miserable? Any clarity or beauty? How do I interact with a story whose main concern is exposing the pure and utterly indefensible evil of a power-hungry elitist? I just can't love Tár like everybody else. I tried—I tried so freaking hard. But I just can't get around a movie that dresses its insight in such cynical arthouse indulgence. Lydia Tár doesn't reveal subtleties about the world to me. She doesn't expose the complicated depths of the fragile human mind. She doesn't even uncover a path that leads towards a better, more compassionate society. Instead, she just shows how ugly people can be, how stubborn it is to deal with entitled assholes, how all of these people should just go live on an island somewhere together. I can't deny that the acting and cinematography will drive people wild. But when a film's aesthetics are steeped in such ugliness, I simply can't find a connection. Instead, it becomes two-and-a-half hours of torture that's begging me to be impressed.
The Batman
Ah…The Batman. I'm finally addressing everybody's biggest question when they look at my rankings, which is: how could you possibly rank Morbius over The Batman? I don't want to spend any time discussing Morbius (if you'd like to read my thoughts on that crazy movie, just look below). But I will happily discuss my love-hate relationship with everybody's favorite superhero movie of 2022.
To be clear: I don't think The Batman is a bad movie. The first time I watched it, the nicest descriptor I would have used was "mediocre." But upon a second watch, the things I liked started to more heavily outweigh the things I didn't like. I really connect with the theme of renewal; of channeling your hopeful, optimistic side in a world filled with cynicism and pettiness. I love how Bruce is challenged in a sort of coming-of-age way that reflects the Hero's Journey we've see in movies like Star Wars and The Matrix. All the bits and pieces are in place for The Batman to deliver emotional purification, to reflect society back to me in a way that forces me to reevaluate humanity and gain new perspective.
But the movie's biggest problem is its lack of style. I think Matt Reeves is a promising filmmaker, and I actually believe he did a great job with the Planet of the Apes movies. And while that franchise had a great sense of scope and scale that he brought to his latest film, the editing, the sequencing, the choreography of The Batman…it all feels a bit too static and inefficient to properly accelerate the movie forward.
The writing is only technically sound, as it properly lays out Bruce's journey and the monumental task at hand with fixing Gotham. But the clear lack of technical know-how (the fight scenes are stodgily edited, often opting for the eye-rolling single take that few filmmakers can pull off properly), the aggressively loquacious shot-reverse-shots (every single back-and-forth conversation in this movie could be cut down by 75% without losing the emotional integrity or important plot context), the utter lack of color and vibrance (which filmmakers like Zack Snyder or Joel Schumacher or Tim Burton capture without killing the grim mood of their Batman films)—all that combined makes The Batman a somewhat stuffy experience.
The movie certainly isn't incompetent, and even has transcendent moments that give the movie life (like when the Batmobile bursts from the flames of a huge car crash). But the emotional journey must be aided by the film's technical prowess—and The Batman simply doesn't have it. In turn, that lack of presence hurts the acting and the emotional power of the story. Here's to hoping they can figure it out in the sequel.
Facing Nolan
I enjoy watching sports. But I really love baseball. Baseball is a different beast to me, because—and please forgive how pretentious this will sound—I'm absolutely taken by the aesthetic of the game. More than any other sport, baseball requires me to be present, to be centered, to be aware of all the nuances that make the game competitive. Baseball is a game of patience and endurance, of poise and spirit. The ability to transcend in the game of baseball absolutely bewilders me, because becoming an elite player for several years on end—aka becoming a member of the Baseball Hall of Fame—means you have channeled a spirit that requires the utmost concentration and presence. And Nolan Ryan, who pitched well into his 40s, may represent the pinnacle of that success.
And…that's exactly why Facing Nolan is a letdown. The movie is undeniably interesting because it purely focuses on Nolan's rise of power, his countless accomplishments, his unshakable focus. But the presentation leaves much to be desired. In typical made-for-TV-sports-documentary fashion, Facing Nolan waivers between eye-rolling blubbery praise and boring Wikipedia-esque biography. The best parts of the movie are undoubtedly the insight we get into Nolan's family, as they shed light on the hard-working Texan attitude that allowed Nolan to find unprecedented success. But past that, it's a bunch of Nolan's buddies talking about how awesome he is, and a narrator who tonally feels like he's detailing the life of Abraham Lincoln. I appreciate any passion for the game of baseball. But Facing Nolan descends into a sort of exuberance that would embarrass the rather humble Nolan Ryan, I'm sure.
Terrifier 2
I was left absolutely stunned at the end of this movie. I assumed I would like it for the grisly death scenes alone, and was hopeful that it could elevate into more esteemed territory—but my god. Terrifier 2 is an unequivocal triumph in horror. The genre is wonderful in its ability to defamiliarize the darkest truths of life, to engage the most sinister demons that plague our very core. Terrifier 2 presents a familiar feeling: one of inescapable anguish. The movie isn't just an exploration of grief, but also of trauma, of regret, of dissatisfaction with your reality. Sienna and Jonathan aren't just mourning the loss of their father—they're consumed by it. They're in disarray over their confusion, of what drove their father to take his own life. They desperately want to understand something outside of their control yet so close to their being.
That confusion then manifests in Art the Clown—a demon that haunted their father; a demon that is now tearing Sienna's life apart as she searches for answers and meaning; a demon that, true to his name, exemplifies the very essence of art, that serves as a representation of inner struggle and turmoil, that compels everybody watching the movie to confront the hellish monster that roams the shadows of our everyday. I've never experienced a movie that so brutishly forced me to sit there and take it, to keep my eyes wide open, to witness how savage life can be. Actually, not just to witness—to contemplate. To navigate. To conquer. To appreciate. To embrace the indisputable bogeyman of life.
The Menu
Check out our Colossal Movie Guide for The Menu
I feel cheated. Fooled. Humiliated. I was far too kind and forgiving to The Menu—a movie that fooled me into believing there was an ounce of thought or intellect at hand for nearly two hours. I was admittedly taken by the film's utter fervor, the quickly-paced-yet-slyly-deceiving plot. I was convinced that The Menu would, at some point, unveil a game-changing reveal; something that would glue everything together and astound me. There were so many intriguing characters intertwined by so many intriguing themes—from class warfare to broken relationships to the love of cooking—that at no moment did I suspect the movie would fail me. Hell, this continued after I had finished the movie, as I continuously racked my brain trying to solve the puzzle.
Again: I'm embarrassed. Because after all the strutting and posturing, The Menu eventually revealed itself to be nothing but a lame exercise in surrealism. While watching the movie, I was repeatedly reminded of The Exterminating Angel—a film where dinner guests find themselves inexplicably unable to leave the room. I was sure that Mark Mylod's film would parallel Luis Buñuel's remarkable and turbulent social commentary on war and classism. Instead, The Menu nothing but a big joke—literally. There's no emotional payoff, no deeper commentary beyond "rich people suck," no consequences for anything or anyone whatsoever. It turns out that you're just supposed to laugh at how ridiculous this situation is and how hilarious it is to watch these rich pricks stew in the madness. Apparently this film's "power" is the ability to laugh at pretension. How ironic, as I'm the one laughing the end. Except I don't find the entire meaningless experience to be particularly funny—I'm just laughing at myself for giving this turd so many chances.
Fire of Love
Before I go any further—because this entire review will give the impression that I don't like Fire of Love—I want to say this is a good documentary. Katia and Maurice Krafft are entertaining and interesting enough for an entire docuseries, let alone a single documentary. Their ambition, their passion, their rebelliousness is intoxicating and ever-watchable. The footage they captured of active volcanoes should be cherished by the scientific community—hell, by the entire world. Their findings have certainly pushed society forward, enhanced all the more by their fiery (no pun intended) devotion to enriching man's connection with nature.
But…I really can't stand the modern documentary's eye-rolling desire to glorify and idolize its subjects. And I'm not necessarily referring to the content—there are plenty of moments in Fire of Love where Katia and Maurice's faults are revealed. I'm referring to the energy of the film: the stupefied tenor, the bloated reverence in Miranda July's awestruck delivery. The entire film's aesthetic feels a disservice to two individuals with such pure and positive intentions. Sometimes it feels less like we're learning about these two volcano hunters and more like we're listening to someone talk about how awesome they were. What a strange approach. The filmmakers were lucky that Katia and Maurice are awesome enough to overpower such pretentiousness.
Avatar: The Way of Water
Check out our Colossal Movie Guide for Avatar: The Way of Water
I consider myself a fan of James Cameron…but not exactly an avid fan. I respect his vision and aesthetic, and I cherish his gumption to push the technical aspects of filmmaking forward. But I often find myself disenchanted by his by-the-number characters, who seemingly tell you everything you need to know about them within seconds of meeting them. The "breadth" and "wonder" of a Cameron flick is often lost on me because I can't even sidle my way next to the people I'm supposed to care about.
That is not the case with Avatar: The Way of Water. To be honest, I don't remember the first film very much—other than I didn't care for it. But wow. I may need to go back and rewatch. Because I was absolutely enamored with this world and the people who occupy it. I'm so thankful Chris made me go see this in IMAX 3D, because it was truly unlike anything I've ever seen before. I was quite literally immersed in this world—it felt like I was navigating these troubled waters right alongside Jake and his entire family, fully engrossed by every bubble of joy and moment of trepidation. To boot, the film serves as a compassionate commentary on environmentalism and inclusiveness (in a moment where the real world could really use it). Just about every turn this movie takes is genuinely thoughtful and breathtakingly photographed. Now I can't wait for the rest of the Avatar movies.
Decision to Leave
Sadly, we've reached the point where I'm blown away by the slightest sign of competency from a filmmaker. While Park Chan-wook makes several decisions with Decision to Leave that typically irritate me—from the overtly philosophical dialogue to the barrage of symbolic shots—he does it with such grace and conviction that I'm completely enraptured by the experience. Park Chan-wook's entire aesthetic seemingly relies on chaos and disorder, yet never once do I feel lost in deciphering the message. In fact, Decision to Leave is almost too direct in its examination of the existential self, of the disbandment the human soul experiences as we deviate between who we are and who we could become. Yet that directness is what makes the entire message hit home, is what gives his characters urgency and identity. Park Chan-wook's optimism is often mistaken for defeatedness: Decision to Leave appears to have a dire message, but is really a call to find peace with yourself. And if he can make it an entertaining watch to boot? Then he's a breath of fresh air.
Ticket to Paradise
I'm so sick of the bleakness, of the gruesome narratives, of the grim outlook that so many filmmakers seem stuck in. While I can appreciate a gloomy movie (like my #1 movie of the year, Vortex…), I definitely don't appreciate the sullen aesthetic that pervades so many vapid modern movies that ostensibly aim for depth and clarity—yet constantly fumble the ball.
Which is why I'm absolutely in love with Ticket to Paradise. Armed with the screwball comedy formula perfected by classics like Ball of Fire, Cluny Brown, and Bringing Up Baby, this modern take on a long-lost genre was the most refreshing 104 minutes I spent watching a movie in 2022. Unlike so many of the dreary movies that pervade the zeitgeist these days (The Northman, The Batman, Barbarian), Ticket to Paradise explores its daunting topics with humor, with modesty, with wholesomeness that warms your heart without sacrificing the ability to make you think. The characters are move alive and realized than just about anything else I've watched over the past several years. And its entertaining as hell, as the smallest of characters are constantly equipped with great one-liners and larger-than-life personalities. From beginning to end, Ticket to Paradise was giving me everything I want from modern movies but never receive. Kudos.
Falling for Christmas
During the first 15 minutes of this movie, I was weary. Both of the leads—Lindsay Lohan and Chord Overstreet—seemed like duds. Lohan seemed chaotic and awkward, while Overstreet bland and tiresome. But once those two came together, a different energy entered the film. Their chemistry, their tension was able to elevate Falling for Christmas above the Hallmark formula and profoundly explore some weighty topics. While the movie certainly doesn't reach the heights of classic screwball comedies, Falling for Christmas is surprising in its ability to infuse its obvious humor with heart and warmth that makes its message feel frighteningly on-point. Losing a loved one is one of my deepest fears, and I always appreciate a film that can thoughtfully navigate those troubling waters with the tricky combination of compassion and wit. Mark this movie as one of my most surprising watches of 2022.
Christmas with the Campbells
One of my absolute favorite movies is They Came Together. Largely because it's the most watchable ever—the gags, the banter, the cast are all top-notch. But from a personal standpoint, I'm moved by any movie that commits to its style without hesitation; a movie that's so dedicated to a specific identity and a particular rhythm that it becomes a living force. By doing so with They Came Together, director David Wain made a movie that's not only hilarious, but touching and thoughtful despite all the irony.
The same cannot be said about Christmas with the Campbells. When I started the film, I had no idea it was meant to be a spoof of Hallmark movies—I thought it was just another lame Christmas movie I could mindlessly watch for the holidays (trust me: when you have a newborn baby, this becomes very important). But when I realized we were heading down that road, I got very excited. I'm a fan of these kinds of movies, like Airplane and Not Another Teen Movie, so I'm very eager to discover the next They Came Together. But before long, it became painfully obvious that Christmas with the Campbells was not up to snuff.
Ultimately, however, watching Christmas with the Campbells was a positive experience because it helped me define what makes a great spoof: a commitment to the craft of whatever you're spoofing. In order to properly make fun of a genre…you sorta have to be a fan of that genre. You can't just mock and ridicule with hostility—which just comes across vindictive. You have to embrace whatever it is you're spoofing and make it part of your movie's identity. You have to love the character tropes, the overused antics, the tired message that inevitably lies at the heart of every genre movie that's become the butt of your giant joke.
Maybe Christmas with the Campbells works for somebody who truly hates Hallmark movies. But I myself am the kind of person who enjoys any kind of film that owns its identity. I love Lawrence of Arabia, I love Funeral Parade of Roses, I love the Fast and Furious movies, I love Dumb and Dumber…and dammit, I love Holiday in Handcuffs starring Melissa Joan Hart and Mario Lopez. Yeah, that movie is freaking bonkers and completely implausible—but it's also a movie completely committed to its craft. It never feels ashamed or pressured to be anything other than exactly what it is: a farcical Hallmark movie with a cheesy message about Christmas or whatever. Because the film is committed, the characters and story deliver honest emotion and heart. And on top of it all, the movie is entertaining as hell because it's so absolutely crazy that you can't believe it exists in our section of the multiverse.
I can't use any of the same praising rhetoric for Christmas with the Campbells. The movie is full of funny, talented people trapped in an airless, mean-spirited void. Justin Long is hilarious…for the first few minutes. Then his too-good-to-be-true-good-guy quips start to sound repetitive and malicious. Brittany Snow is acting her butt off in a weightless movie, while legends like Julia Duffy and George Wendt eye-rollingly beat the "horny parents" joke into the ground. Never once do you feel an ounce of sympathy or devotion to any of these characters because the filmmakers so clearly don't either. They simply want you to laugh at these characters and then sign a petition to get Hallmark movies banned because they suck and we should like real movies instead.
I have to ask…do people like this kind of film? I enjoy movies—all different kinds of movies—too much to be part of it. A real spoof celebrates genres for what they've become, what they represent to and say about the culture. At the very least, they challenge your emotions—something I thought was a basic requirement of all movies. Even the dumbs ones. But apparently some people think otherwise.
Qala
Check out our Colossal Movie Guide for Qala
Qala was a bizarre experience for me. This has happened to me a handful of times: where I think a movie is about one thing…and then something is revealed and I have to reconsider everything I've watched. And at the end Qala (spoilers ahead) when it is revealed that Qala believes she is actually talking to the ghost of Jagan in front of a bunch of reporters…I was flabbergasted.
Up until that point, I felt Qala to be a misguided, well-intentioned movie about the dangers of celebrity and the perilous effect parents can have on their children. Qala is dangerously committed to pleasing her unpleasable mother—a very relevant storyline, especially given Qala's cultural pressures. It brings an interesting tension to the film, because as a celebrity Qala has the ability to propel women in society, to become a voice for change and equality. Yet…she can't get past her mother; she can't stop pigeonholing herself with these unrealistic expectations, these unnecessary hurdles passed down from her restrictive community.
But time and time again, I felt the movie navigated those troubling waters antiseptically. Qala would turn into a trembling puppy anytime her mother showed disapproval; her face would fall whenever somebody said she wasn't destined for greatness; and the kicker: Jagan's ghost would show up to taunt her, to chastise her, to become part of her physical reality and play games with her—it felt like such an obvious, embarrassingly bush-league choice that didn't belong in a motion picture that produced such lovely images.
And then the twist happened (or at least what I found to be a twist, given my impression of what the film was doing). Jagan's presence wasn't just some cheap filmic mechanism used by director Anvita Dutt Guptan—this was real. Qala truly thought she was seeing the ghost of Jagan. And my jaw dropped.
Such a bold choice forced me to reconsider the entire film. When Qala was acting like a trembling puppy…it was because she was so traumatized by her mother's pressure. The rules of her culture were so debilitating that her mind became futile, her presence turned comatose, her very identity was lost. With that choice, the movie gained power in a way I didn't expect. So once the credits started rolling, I had to sit and reflect. Was Qala successful in its message about mental wellness?
Ultimately…I'm not sure. Sorta yes, but mostly no. I appreciate the boldness, and I think it lends some serious energy to the movie's message about mental health. But that message is also hamfisted at the very end of the movie. If the troubling mental state of young people in a conservative culture was the true driving force of the film, I wouldn't have felt so blindsided by such an insane revelation. But as is, the only indications of such a theme are visually boring and one-note: Qala constantly looks distressed because her mother is disappointed…and that's about it. The entirety of the movie clearly isn't as adventurous as its twist, so I'm left with a feeling of regret that Qala didn't achieve what it was fully capable of.
Bullet Train
Check out our Colossal Movie Guide for Bullet Train
I was so excited when I sat down to watch Bullet Train. My wife and I are huge fans of everyone in this movie, and we fully expected Brad Pitt to take us on a wild journey at high-octane speeds. I was ready for a fun night in front of the television, fully ready to defend whatever inefficiencies the film had in store.
And then…the movie started. The opening scene was a little dull—the energy was not there between Pitt and whoever was on the other end of that phone (I now know it was Sandra Bullock, which checks out). "But I love Pitt, so let's keep going!" Then the dialogue between Aaron Taylor-Johnson and Brian Tyree Henry felt awkward. "But hey, these dudes can polish any turd." My wife and I tried—we really tried. But before long, the fast-cutting between Joey King (who performs a quite horrific British accent), Bad Bunny (whose character is supposed to be intimidating but feels like an imbecile), and Andrew Koji (whose character never carries the emotional weight it should) starts to feel overly dogged and sluggish. The kicker was Michael Shannon, who has never been bad in a movie, yet in this lacked any presence or intimidation. The movie was supposed to be "fun" and "cheeky," yet it always felt one step behind the dynamic energy it purports.
At the end of the movie, we were defeated, exasperated, annoyed. All the pieces were in place for a great film with interesting ideas, yet the action constantly felt clumsy, the storytelling scattershot, the character dynamics lifeless, the emotional stakes empty. What the hell happened?
Then…I saw that David Leitch directed the movie. And everything made sense.
Perhaps the least enjoyable time I've ever had at a movie theater was watching the impossibly sullen Atomic Blonde, which flaunted some of the least proficient fight scenes I've ever witnessed as the next wave of action; Hobbs and Shaw is the only Fast & Furious entry that can't make the characters or choreography feel as exciting as its storytelling stakes; and while I haven't watched Deadpool, the trailer made it look like it could very well be my least favorite movie ever.
That's an incredible and unfortunate streak with a very simple answer. Leitch only co-directed John Wick, which explains why the film has some semblance of life to propel Keanu Reeves' incredibly watchable presence forward. But repeatedly, Leitch has taken some of the most exciting and attractive players in Hollywood—from Charlize Theron to Dwayne Johnson to Jason Statham to Brad Pitt—and reduced them to lifeless pawns in a rather amateurish mess.
Leitch has a stunt background, and very clearly has a stunt mentality when approaching his films. He doesn't provide enough visual foundation—be it eye-grabbing stylistic flair or emotionally driven fight scenes or, at the very least, capable editing choices—for the promising aspects of his movies to find their footing. Because of such incompetence, any moment that's supposed to have heart feels empty, and all the themes and ideas embarrassingly fall flat. Everything the movie attempts to do has been done much better dozens of times in more experienced hands. From the very opening seconds, the movie is so obviously a pure misfire—and any attempt to believe otherwise is nothing but wishful thinking.
Vortex
I had a sneaking suspicion, but Vortex confirmed it: Gaspar Noé is the most exciting filmmaker working right now. Even when his films aren't perfect, they're provocative and arresting enough to challenge your senses in ways that few modern films do. For instance, Climax and Love aren't my favorite Noé outings…yet I would happily watch those movies again over so much of what I see these days. There's simply something there; an ineffable, transcendent factor that feels vividly melodramatic and hauntingly recognizable at the same time.
So what is it? What makes Noé so special? Vortex makes it clear rather quickly. As Lui and Elle lie in bed, Elle wakes up and reaches out to touch Lui—but can't quite reach him. Then a thick black bar slowly splits the screen in half, announcing the dual-screen visual that will sustain for the rest of the mother. Immediately, Noé announces the heartbreaking thematic underpinnings of the film: the disconnect that forms between people over time; the slow, inevitable fatigue of the mind; the loss of self; the inability to find meaning in meaninglessness. Noé isn't one to beat around the bush, and that's what makes him great: his films are tragic, casual detailings of the mundanity of life. And the sooner you realize it, the sooner you can steep in the misery at hand.
But "pure misery" is nothing but self-flagellation; indulgent, masochistic art. There needs to be more—again, Noé delivers. Elle slowly loses her mind and memories, while Lui desperately clings to the knowledge he has left—a key dynamic of the film. Elle can't make sense of anything, mindlessly wandering around her apartment and town with no will or reason. While Lui tries to make sense of everything, attempts to find clarity and reason in this unforgivably cruel world. One is lost, while the other is trying to convince himself that nothing is lost—that we can make sense of this senseless world, of our frail bodies, of our decaying minds.
And there rests the introspective beauty, the hidden optimism of Noé's aesthetic: like any sci-fi film that defamiliarizes a current political situation, or any horror movie that defamiliarizes a hardship in life, Noé defamiliarizes the banalities of life by sinking deeper and deeper into the banalities of life. Vortex isn't necessarily obscure—people lose their minds every day. But much like his masterpieces—Enter the Void (which might very well be my favorite movie ever) and Irreversible—there is clarity hidden within the agony of Vortex. The film reveals the preciousness of life, the urgency of holding onto the ones you love, the fragility of our consciousness.
Perhaps it's impossible to ever make sense of life—or, at the very least, it's not practical. If we spend our entire existence trying to solve this constantly evolving puzzle…how will we feel once we reach old age and there are still missing pieces? That's no way to live. And there lies the power of Vortex: it's a wake up call to live your life. And the only way Noé can convince us to do so is through heartrending tragedy.
Confess, Fletch
It's a curious task to write about a movie like Confess, Fletch. I'm not quite sure what to say because…well, I don't think the movie gives me much to say. Director Greg Mottola wanders through a zany murder plot with jaunt and breeze. Death and robbery are treated like rather curious games; any dark, soul-shattering moments that would send any mortal into crisis feel lighthearted and transient; the stakes are high…but nobody ever seems to take notice. It's a movie that never pushes your buttons—quite purposely. It's there to have innocent fun, only going far enough to make you gasp at the big reveal (that's part of the murder-mystery schtick, right?).
This presents an interesting challenge to a reviewer. Because…what do you review? I'm a fan of Mottola, but I wouldn't say his aesthetic ever merges with the philosophical conflict at hand. Mottola is quite adept at finding an entertaining flow with his editing, at extracting great performances from the unlikeliest of candidates, at maneuvering through a plot with grace and ease. And once you realize all of that…well, what more is there? He is what he is. At best, it's an efficient filmmaker; at worst, it's an inoffensive one.
In fact, that's a perfect word for Confess, Fletch: inoffensive. So if that's the case…then why do I like this film? Don't I have standards? Shouldn't I want a movie to press my buttons and force self-evaluation?
Maybe I'm getting old. Maybe I've seen too many movies hamfistedly go the intellectual route—only for a majority of them to convincingly fail. Which is why I relish a movie like Confess, Fletch. It's surely not an essential film. But it's also not inessential—which, as I watch more and more movies, is a quality I definitely don't mind. The script is too clever to cast aside; the performances are too realized to balk at; and, I'll be damned, Mottola's direction is more qualified and competent than nearly 75% of movies I force myself to watch these days.
The power of pretension is frightening in its appeal. After watching Confess, Fletch, I sat around looking for a million reasons why I shouldn't love something so inoffensive—before I realized I had created my own hurdle. In this pressure to only accept the intellectual, the transformative, the otherworldly…I forgot that movies can simply be fun. And a fun time at the movies is more enlightening (and much, much rarer in today's cinematic climate) than a pretentious misfire.
Nope
Check out our analysis for Nope
I have every instinct to hate on Nope. After all, much like the misfire Us, it's high-concept stuff—which annoys me to God's end about modern movies. At times it feels entirely concerned with social commentary—meaning the characters are likely to suffer. And it's an unabashed nod to the Twilight Zone and '70s sci-fi—a recipe for the kind of venerative material that makes me wanna hurl.
But…Nope works. Every time I went down a path of "this movie is bad for this reason," I found myself defending it. It is high-concept…but it's so high-concept that it becomes part of the fun. The movie's impudent aesthetic becomes informed by it. There is lots of social commentary…but it's honest, insightful commentary. The characters don't suffer, but work within the message. And yeah, it's an overbearing nod to sci-fi pioneers…but also has its own style and approach that feels refreshing and exciting.
Is Nope perfect? Well, uh…nope. Ultimately, it does suffer from the high-concept approach. The message is unique and timely, but it's also so detailed that it becomes a bit boring. I hate plot-heavy movies, and Nope performs quite a few cartwheels to string its wild narrative together. Again: it's all part of the fun. The plot is crazy and interesting. But sometimes it feels like we're spending a bit too much understanding the aliens' backstory and not enough time understanding the family affected by the aliens. There's such a great foundation for OJ and Emerald and Angel and Ricky that…it doesn't feel like the movie quite does their story justice.
Beyond the thematic meat, however, I found this movie to be an entertaining watch. Nope doesn't sanitize its horrific moments, which drives me nuts about modern movies. Every single actor is doing awesome work. The alien spaceship looked cool as hell and I was always excited to see what they would do next. Plus, this movie brought back the western! In a new and exciting way!! Jordan Peele wins points for that one.
Barbarian
Check out our analysis of Barbarian
Barbarian made me realize something I really, really hate about modern movies: world building. Not that I hate the idea of world building—heck, some of my favorite movies have built worlds full of nuance and wonder. Think the Harry Potter movies. Or something simpler like Eyes Wide Shut. I love those worlds.
So…why do I hate the world of Barbarian so much? To be honest, it has nothing to do with the "world" itself. I think a movie about a crazy dude who kidnaps women and keeps them in his basement is classic horror material that's ripe for insightful social commentary. My problem is with how that world is built, how that world is stretched by its narrative threads into oblivion, how that world ends up with nothing interesting to say because it's so concerned with being provocative and shocking that it completely forgot about its central character that we're supposed to care about.
There's nothing interesting to me about a world that uses the "yes and" improv approach, that just keeps building for the sake of building. That's never the case with Harry Potter or Eyes Wide Shut. Every new discovery in Harry Potter contributes to Harry's understanding of this new world, of his philosophical journey with Voldemort and his "dark side." And Bill's night out in New York City in Eyes Wide Shut forces him to continually confront his role in his marriage, his relationship with sex, his understanding of a dehumanized world.
But in Barbarian, what journey is Tess even on??? Every element of Barbarian represents a truth about the world: there are good guys like Keith that are hard to trust because of bad guys like AJ and evil men like Fran—and there are women caught in the middle of it all. And just about every creative decision in Barbarian builds on that concept, creating an exaggerated version of the world that Tess must conquer.
But my question is…when do we see that journey? On paper, the journey exists. But in visual form, it's a complete mess that ends up feeling barren in its delivery. We have to cut away from Tess's struggle to move on from a relationship and find her place in the world…to find out how terrible AJ is, to find out that Frank has this weird operation in his basement, that a local homeless man knows all about The Mother, than Detroit is a terrible run-down city, that Tess is in a bad neighborhood—I'm sorry, but it's all just so boring and stupid to me. All of that narrative material is built around Tess, but none of it is in service to her character. It's all part of the film's very blunt social commentary, and it's never done with any flair or style. It's all nothing but information, and information is the most uninteresting part of any movie ever. Give me more time with the characters instead. And let the world build alongside them.
Jurassic World: Dominion
Check out our analysis of Jurassic World: Dominion
It is absolutely beyond me how the world decided that this was the worst movie of the Jurassic World trilogy. The first one is practically unwatchable as it spits in the face of everything that made Jurassic Park so great. But Dominion completely reinvents the franchise formula while also adhering to the wonder and adventure of Spielberg's original.
Director Colin Trevorrow really came into his own with this one, cleverly playing with the meta formula that so many other Hollywood series clumsily fumble. The movie is constantly a commentary on itself as a ridiculous addition to a prestigious blockbuster franchise—an unnecessary cash-grab that's pulling that age-old trick of bringing back stars from the original film. The difference with Dominion is that it finds a perfect blend of self-deprecating humor and legitimately interesting ideas—with a fast-paced ever-changing narrative to boot. As my friend Tony Walter pointed out, Dominion's breakneck approach pays homage to the fantastic Fast and Furious films that give you every single freakin' cent you pay for the price of admission—and then some.
If people are disappointed with this version of Jurassic World, then it's no wonder why blockbusters have become so boring, formulaic, and unwatchable. Dominion is everything I wish summer movies could be again. Sadly, given the less-than-stellar box office returns (A MERE $1 BILLION), this may be the last exciting Jurassic movie we ever get. Shame.
Watch Jurassic World: Dominion on:
V/H/S/99
Yet another moment I feel completely detached from the film-loving community. Maybe it's a matter of expectations, because when I sit down to watch yet another addition to the V/H/S series, I'm not expecting classic horror—I'm expecting something fun, something ridiculous, something completely…well, unexpected. And that's exactly what I got with V/H/S/99.
My problem with so many horror movies is that they feel barren and impossibly grim. Who wants to watch people swashed in a gray color palette look miserable for 120 minutes? I'll take chaotic experiences like V/H/S/99 any day of the week. Yes, some of the segments' formulas (Suicide Bid for example) are overused—but the trajectory of each segment is stunningly unforeseeable. Ozzy's Dungeon went through so many twists and turns that I gleefully couldn't keep up. The Gawkers felt disorganized until everything came together in the end. And To Hell and Back felt like a low-budget version of Norse Mythology set in Hell—there's nothing I can think of to compare it with.
Maybe the problem is that people are watching these movies by themselves, hoping they'll experience the next Suspira or something. I watched this with my friend and we had a heck of a time. Part of the V/H/S franchise's beauty is that each individual segment doesn't have to be perfect—heck, it doesn't even have to be good. Because before you know it, it's over and you're onto the next one. And you can laugh about how dumb the last one was as you watch the new one. Call me crazy, but that sounds like an awesome time at the movies—and way more fun than half of the self-serious crap I watch half of the time.
This Much I Know to Be True
This film had moments where it really hit…and moments where it sorta dragged. The moments that hit are when Nick Cave is simply talking to the camera about his life, his philosophy, his artistic process. And the moments where it drags aren't so bad because Nick Cave is usually being awesome and singing an unbelievably beautiful song, while Warren Ellis is being weird as hell.
The big problem here is director Andrew Dominik, who somehow made the haunting journey of Nick Cave feel kinda boring. Dominik's lazy eye feels as dull as ever here, never moving the story in any coherent way and always choosing the exact same camera movements to capture Cave's music. I honestly started to feel dizzy spinning around Cave and Ellis that much.
With all that said, I enjoyed sitting down with this film. Again: Cave is saving the day here. He is so inherently interesting and fascinating to watch that you're pulled in. The experience feels intimate not because of Dominik, but because Cave feels like he's sitting down on your living sofa to discuss life. Just like his music, there are self-confessional moments that are truly gripping and will move you to tears.
Don't Worry Darling
Check out our Colossal Movie Guide for Don't Worry Darling
There's a recurring trend in modern cinema that for a while irked me—but is now starting to depress me. The message and social commentary of woke films is starting to take importance over character and theme and style…when really the message and social commentary pave the way for those crucial artistic elements.
And Don't Worry Darling is an unfortunate example of what can happen when the foundation of your film crumbles. The movie's ideological thrust—a criticism of toxic masculinity and undying patriarchy, an examination of society displacement, a call to rise against an unjust system—has no bite because there are too many outstanding questions (for which we are only provided vague, unsatisfactory answers) about the characters and the world they inhabit. I never thought I'd be calling for more character exposition or more information about the Victory Project—and, in fact, maybe I'm not. Instead, perhaps I'm just looking for something simpler, something more efficient and cohesive, something that allows a pretty important message to take shape and become a disturbing reflection of society.
But without a strong foundation…we're left with nothing but a message. And that doesn't even come close to utilizing the full potential of film. Art has the power to shift society, to challenge the overwhelming groupthink, to motivate this generation and the next one. But Don't Worry Darling just sorta…preaches to the choir. The characters and the setting aren't ambitious enough or clear enough to reveal something new—which means it has a null impact. Which, ultimately, means nothing is accomplished with its social commentary. Let's stop this trend, please.
Bodies Bodies Bodies
The filmmaking team behind Bodies Bodies Bodies tells you everything you need to know about this movie: a bunch of older Millennials and Gen X'ers who have something to say about Generation Z. What exactly do they have to say, though? Beats me. Much like two of the other worst films I've seen this year, Scream and Texas Chainsaw Massacre, the commentary feels pointed and directionless at the same time. Clearly there's plenty to navigate regarding Gen Z's disconnectedness as a result of its undeniable attachment to technology and social media. That thematic material is inherently tied to a project of this nature—just like it was for Scream and Texas Chainsaw Massacre.
But just like both of those turds, the insight is missing from Bodies Bodies Bodies. Instead, the film feels more like a bunch of oldheads sitting around complaining about the youths of today than legitimate, intelligent commentary. Woke terms like "ableist" and "gaslighting" are invariably thrown around willy-nilly, with the apparent message being that the characters don't really know what the words mean—but all I can hear is the writing team (which, by the way, consisted of five people significantly older than any of the characters in this movie) that A24 hired when its market research showed that Gen Z commentaries were hot this year.
That lackluster energy constantly plagues the film, as pretty much every intriguing facet of Bodies Bodies Bodies quickly fizzles out with a whimper. The movie's promising foundation quickly devolves into a boring mess of vapid kids bickering about silly, meaningless things (because apparently Gen Z'ers have nothing interesting to say); it's supposedly a "slasher," but there's nothing gripping or scary about any of the kills (most of which you don't even see); and there's no real mystery, as it's immediately clear that everything's a giant misunderstanding (just go watch Spin Me Round if you want a good farce). A film with no insight is a film without implications. So what's the point? If us old people are going to keep making movies about Generation Z, we could at least challenge them to self-evaluate. Instead, we're just showing them what we think we see—which apparently isn't much of anything at all.
I Love My Dad
Cringe-worthy cinema doesn't bother me—if anything, there's a perverse joy in watching something that makes you feel profoundly uncomfortable. I'm able to watch The Office through the slits of my fingers while wincing and cackling at the same time. So the concept of I Love My Dad never bothered me.
Instead—and this might sound insane to anyone who's watched this movie—perhaps I was disappointed in how safe this movie played its hand. A story where a dad pretends to be a girl that his son is dating online? And…it actually happened?! That's insane. That's the kind of story that can make me squirm in my seat until I've buried my face in the cushion. It's also the kind of story that—like any good genre film—can elevate above the ordinary. The commentary to be had about our fragile youth in a technological age, about the anxiety-ridden notion of online dating, about the increasingly blurred lines between parents and their children…I mean. Man. This movie inherently offers a great framework for a palette of uncomfy topics that should be explored in cinema.
So…why does the movie feel so safe? Reading interviews with director James Morosini—who based the film, once again, ON SOMETHING THAT ACTUALLY HAPPENED TO HIM—reveals the answer. He clearly changed a lot of details for the sake of his father and their relationship; dramatized things in the ways movies dramatize things; made it more digestible for a South by Southwest audience (that in return granted the film the Narrative Feature Competition audience award); and, ultimately, disinfected the film of any hard-hitting insight. The performances are great, the dialogue is funny, the story is entertaining. But that's about it. As somebody who can barely handle Michael Scott, I didn't find this movie very difficult to watch—and that was my biggest problem. I Love My Dad reminded me that being uncomfortable is often part of any eye-opening experience. Art confronts us with challenging ideas we choose to ignore as we blissfully live our happy simple lives. And I find it invigorating.
Maybe Michael Scott is my hero after all?
Mad God
Check out our analysis of Mad God
How could a wordless stop-motion film be so…moving? Mad God is cryptic in its presentation—but overwhelmingly clear in its form; in its grim reflection of humanity. Phil Tippett opts for style over content, for shape over matter, for the disposition of parts over subject. Tippett doesn't ever tell you what's happening, and instead focuses on the contemptible components of a lost world that must be vanquished. The references to Leviticus and the Tower of Babel at the very beginning are really all we need to understand the crushing tone of this film. The colors and contours of this infernal realm paint a world in desperate need of vanquish, and its monstrous inhabitants reek of impudent insolence—it's not hard to see how Tippett views this twisted world we actually live in. The struggle between everyone—from the disgusting behemoths that seek nothing but power and the mindless drones they punish, to the rebels who fight back to feel something, feel anything, to the Last Man who feels it's his God-given mission to end it all—is startlingly reflective of our reality. Sure it's a mythological version of hell, but look out: things could get this bad. Perhaps they are this bad.
Me Time
Me Time is both a movie I admire and a movie that misses the mark. These sorts of buddy slapstick comedies live and breathe on their gags and physical humor—of which the movie handles very well. But the chemistry between the leads and bit characters isn't always there, leading to several awkward moments. Still, the movie is commendable for its utter insanity, its commitment to a non-traditional plot structure that forces its main character (Sonny, played by Kevin Hart) to address his personal struggles in real time.
You can check out my full review of Me Time here.
Not Okay
Not Okay feels like a movie made for Generation Z'ers…but it stars a Millennial as its lead. And its director is a Millennial. So according to my calculations, this movie is actually about a Millennial trying to find her identity in a changing digital world ruled by the Z'ers…whoa. This movie caused me to have an existential crisis. And I kinda enjoyed it?
I wrote about it here in my review of the film.
Vengeance
There's part of me that wants to love Vengeance. As a satiric critique of liberalism, of the sometimes hollow disparities between various parts of America, of white dudes who'd like to become podcast famous, I'm into it. B. J. Novak is clearly a talented writer with lots to say, and he does a great job of inhabiting someone who's forced to self-evaluate and grow up. And nothing will make you grow up faster than being forced to confront the sorry split-roads of America. His character Ben is chasing what's been sold to him as the liberal American dream—but it must come at the expense of a rural conservative community. No matter how heartless you are—and trust me, Ben is a real dingleberry—that is not an easy task. At some point, you'll have to reckon with yourself, with your choices, with the changing American landscape you thought you understood so well.
So yeah, the film's intent is great. But…it's never realized. Every time Novak harps on a cultural difference between conservative and liberal settings, it doesn't carry any heft. Maybe sometimes it's funny? But before long the comedy wears off, and all we're left with is a handful of lame observations that really aren't critiquing anything at all. Lame plot devices and villainous switch-ups remove any and all nuance from what could have been an acerbic-yet-honest portrait of our country's divided times. Amidst the needless infighting that exists on a daily (hell, try hourly) basis, people are hurt, people are lost, and people are forgotten. Our ability to recognize that story and tell that story is an important part of massive, nationwide change. That's a gargantuan topic for any filmmaker to take on—and for that, I applaud Novak. But personally, I could never become part of these characters' lives and recognize my country reflected in them.
Orphan: First Kill
An amazing thing has happened—potentially a miracle? And I'm overjoyed. This is a long, rocky road, but please come with me. I'll hold your hand the entire time.
I talked about this already in my Automata piece, but I'll go ahead and say it again: when I watch a movie, I want to see something different. Something new. Something indulgent. Something unhinged. "Unhinged" doesn't have to mean out-of-this-world-nutter-butter-crazy. I'm asking for art that doesn't feel beholden to rules or structure; art that envelops itself in unmitigated style and flair; art that knows exactly what it wants and doesn't care who or what stands in its way. I want a movie, a book, an album, a painting to take me on a journey and not care about how uncomfortable or bizarre it'll be. Normalcy is for the weak, brazenness is for the eternal.
So how exactly am I going to transition from that bold statement to…Orphan: First Kill? It might seem crazy, but I can think of no easier changeover. Year in and year out, I watch horror movie after horror movie—wait, let me rephrase, because while the horror genre is in a sad state, this issue really goes beyond genre. Year in and year out, I watch weak movie after weak movie that doesn't own the audacity or fearlessness of this film that is seemingly nothing more than a studio cashing in on a moderately successful 13-year-old horror flick. Hollywood constantly tiptoes around what is comfortable, what is safe, always careful not to offend anyone, hiring the same tired actors, praying that the critics aren't turned off by anything too adventurous or too out-of-touch with pop culture sensibilities. When you watch as many movies as I do, it starts to feel like a game Hollywood is playing with me—except this game isn't fun at all. And I need an aspirin afterwards.
God forbid that Orphan: First Kill is the movie I want. Not Everything Everywhere All At Once, which philosophically bloviates and dangles its settings and costumes in my face, hoping I'll clap and cheer the entire time. Not The Lost City, which pairs two A-list stars together despite them having zero chemistry and begs me to care about whatever superficial struggle the studio has deemed safe enough for a feature-length treatment. Not Scream, which only bears resemblance to its predecessor in name alone and never once takes an adventurous step to differentiate itself, to find its own personality. I want a movie that doesn't care what other movies do or what other people will think.
This 31-year-old woman named ESTHER with a thick Estonian accent is pretending to be a young American girl? Sure. She has to sleep in a pink room and pretend to be a child for the next seven years? OK. She has superhuman strength and recklessly kills adults without much trouble whatsoever? Who am I to judge. Her "mom" is actually a psycho cuckoo lady who goes from a nice middle-aged housewife to an unnecessarily vulgar sailor with an impulse to kill? Look, I'm just here to have a good time—I don't want to get mixed up in any of this. Carry on!
This is why the game is no fun. Because people don't believe any of this should happen. It's crude, it's wrong, it's flat-out obscene. Or worst of all: it's artless. Art isn't allowed to do any of this, so this isn't art. This should be ridiculed. This doesn't belong here. So let's scoff our noses and move on—what a pretentious attitude.
But…wait a minute. People don't really seem to hate Orphan: First Kill all that much…do they? It's got a 73% score on Rotten Tomatoes. A slightly middling score on IMDB, but that's OK. And the reviews on Letterboxd seem to get it(*gasp*). The overwhelming attitude seems to be, "This is awesome because it's so crazy," or "Wow I've never seen anything like this before." People are genuinely impressed by a piece of art that's so unabashedly flipping off the idea of playing it safe.
So what else is there to say? Maybe we're in a transition. Maybe people are starting to get sick of these movies that I've been sick of for years—or maybe these people have always existed, and in fact exist in droves, and I just couldn't hear them over the vocal minority. Maybe…I'm not alone? And if that's the case, then maybe money-hungry Hollywood will notice. And things will start to change.
OK, I'm not that hopeful. But…maybe?
So here's to Orphan: First Kill—the bravest movie of 2022, the movie we didn't know we needed.
Spin Me Round
There's a real beauty to farce. In fact, I really romanticize the plight of farce in today's meaning-obsessed movie culture, which places way too much importance on significance and explanation. This plot thread must lead to this plot device; this exposition must explain this character's actions; this moment must have profound implications for the story at hand…ugh. Yuck. Look, I'm okay with this style of storytelling—it's a very traditional and digestible way to explore the truths of life (plus it's sort of our job to explain movies on Film Colossus). But to believe that movies must follow a set of rules in order to be philosophically interesting and dramatically weighty? That's limiting.
Farce is a natural antidote to such reductiveness. While you're searching for meaning and social relevance and spiritual transcendence…the artist is laughing at you. Laughing at their characters. And laughing at themself. It's all a joke anyway, right? This character is confused about something they don't understand, and then ropes all these other characters into their tiny misunderstanding to create a bigger misunderstanding, and then becomes convinced of this bigger misunderstanding so deeply that any and all meaning or comprehension that had ever been assigned to life goes flying out the window and all that matters is this sh*tstorm happening right here and now. Chaos is the reality—and you're not prepared to handle it.
Right then and there as I was writing about farce, it really made me realize how vital a movie like Spin Me Round is in the current zeitgeist. Movie lovers are sickening in their gluttonous desire for profundity and meaning. Not because those things aren't important—they are, in fact, the most important part of the moviegoing experience. But the discussion we're having here is about how we find such profundity and meaning. Any dork with a Twitter profile can get online and scream and whine and complain about how Spin Me Round doesn't "go anywhere" or "do anything" or "say anything" about this or that or whatever personal problem they're dealing with or social issue they can't wrap their minds around. "Movies, stories must make us reflect on the state of the world, the state of ourselves, and there's no time for fun and games."
Oh, the irony. What's more reflective of the thoughtless chasm currently inflicting society, the inescapable sense of meaninglessness that pervades our individual spiritual journeys, the absolute lunacy that has become our everyday political climate than a silly movie where silly things happen to silly people for no reason whatsoever? The only reason Amber (played by Alison Brie) gets roped into Nick Martucci's weird coital romp is because she was too busy imagining a fairy tale life with some rich loner who sells mass hoards of bland tomato sauce for a living. Her entire situation is stupid…and that's the point. She needs to wake up. She needs to stop waiting for catharsis and enlightenment to fall into her lap, and instead manufacture it herself. In fact…every single character in this movie needs to wake the heck up.
And when it comes to movies, you should too. Stop searching for the why and just appreciate what is. The beauty of Spin Me Round exists in the moment with these characters. It's a truly post-cinematic movie in that way (which really makes you realize how ahead of the curve Shakespeare was), in that the story has no time for explanation and positioning. Sure, everything makes sense at the end—but that's not really the point, is it? If that was the point, then Spin Me Round would truly be (again, the irony) a pointless movie. We are lost in the chaos with all these engaging characters (played hilariously by every all-star in this movie), and that chaos is truly reflective of the confusing human experience that, gosh darn it, just flat out doesn't make sense half the time. Isn't that where the profundity lies?
Babysitter
I've been on a bit of a journey ever since I watched Fresh. The movie simply wasn't for me. Fresh felt like it was constantly skirting around the uncomfortable realities for a woman in today's society, unwilling to embrace the most gruesome and distressing aspects of the horror genre. Because of it, the aesthetic felt a little off—constantly jostling between playful and frightful in a way that felt a little too flippant.
After watching Fresh and having the negative reaction I did, I then read B. Ruby Rich's essay "In the Name of Feminist Film Criticism." It was a tad earth-shattering for my worldview of film and film criticism to be challenged in the way she challenged. In particular, one passage stuck out:
"For a woman's experiencing of culture under patriarchy is dialectical in a way that a man's can never be: our experience is like that of the exile…the ultimate dialectician for that daily working out of cultural oppositions within a single body. It is crucial to emphasize here the possibility of texts to be transformed at the level of reception and not fall into a trap of condescension toward our own developed powers as active producers of meaning."
Essentially, the central message of the essay suggests that feminist film criticism must define the ways in which women express themselves on the screen. The set of vocabulary that has existed for thousands of years in regards to narrative structure and storytelling technique was born from a patriarchal system. As artists, women never had the same opportunities (which continued for the first few decades of film's growth). So when they finally came upon the scene, critics were using a male-defined set of vocabulary to describe films made by women—when, in fact, movies made by women are threaded in a different language. Thus, an adjustment to the way we view and write about these films is necessary.
Anyway, long story short: I didn't exactly have an open mind when watching Fresh. Do I need to love the movie? No. I can criticize aspects of it. But it seems reckless to do so without recognizing that certain sensibilities and insights might be lost on somebody who has mostly seen movies made by men.
That incredibly long intro brings me to Babysitter, which I was really excited to watch. The irony here? I was excited because the director, Monia Chokri, had been a star of several movies made by a male director I love: Xavier Dolan. Before even starting the film, I had a male presence in mind. Upon realizing that, I tried to reset my brain and adjust how I was viewing the movie—and I have to say, it helped tremendously.
Will I inherently be able to connect with Babysitter like my wife could? Probably not. Like the characters in this movie, she's probably observed quietly misogynist behavior from me over the years. But I can certainly glean quite a bit of insight from Chokri, who with Babysitter details the perverse predicament a woman experiences in a progressive society: it can feel both lonely and overwhelming for all the men in your life to learn a new language. Inherently, a societal adjustment places all the attention and focus on the men making the adjustment—and they're all trying to one-up each other with their woke-ism. In the end, the attention drifts away from the real problem and the people actually affected by the real problem.
The final shot of the film is the most telling (this is a slight spoiler, by the way). Several younger women go skating by Nadine, who is now on the other side of her and her husband Cédric's philosophical awakenings. Nadine and Cédric have experienced the stress of a quickly changing society, trying to both keep up with the modifications and reckon with many lost years of passivity. And then a younger generation skates by, happy to just be alive and blissfully ignorant of what Nadie and Cédric have gone through. It's a strangely optimistic note about how such a tough fight is necessary to make way for the next wave of society. It really brings the entire movie together and makes you realize how necessary the anxiety that's part of Chokri's aesthetic is to the film's central point.
Needless to say, Babysitter was an eye-opening experience. I might not completely understand this new language—but at least it's starting to make more sense to my ears (and eyes).
Prey
It was interesting to watch both Prey and Alien vs. Predator this week. As two out-of-left-field additions to the Predator franchise, I was really intrigued by the inherent modern themes each addition would bring to such a rich, deep commentary. The first Predator movie was a masterful critique of toxic masculinity, with each character dying at the hands of an alien creature that constantly emasculates them in ironic fashion. As the men fight back, they flounder and squirm and agonize—an about-face from their earlier ruthless energy when they desecrated their opponents with superior weaponry.
Alien vs. Predator brought an interesting twist to that equation, pitting the Predator against the Alien, a symbol of demonized femininity that has been projected by society. Two opposing forces that come together to represent a giant social flaw? That's what I pay good money for. And Paul W.S. Anderson delivered.
Seemingly, Prey also had a great concept to serve as its foundation. It's no secret that women haven't been afforded the same opportunities and rights as men in this world. It's also no secret that the unconquerable male ego would be damaged if the playing field was leveled even a little bit. And you see both of those energies playing out as Naru tries to find her place in the Comanche tribe by pursuing a traditionally male path all while the Comanche men snarkily snort at her attempts to become anything but a housewife who cooks and cleans. What better way to overcome such an ostensibly insurmountable social barrier than to have Naru battle a Predator—perhaps cinema's most striking representation of toxic masculinity? Yeah, it was written in the stars for Prey (which, by the way, is a perfect title for this feminine take on the franchise).
Yet…sigh. Doesn't it feel like the movie fumbled this premise a bit? All of the pieces are in place for the aesthetic: the thematic meat is there; the characters all hit their marks; Naru is a great hero we can all root for; and the Predator character is as dominant as ever. But the movie also feels like it never goes far enough to truly become an arresting piece of social commentary. The violence feels spurious and sanitized when it should feel dangerous and undeniable. The dudes are all half-jerks who make nothing more than snide comments that feel rather weightless compared to the heinous acts committed by Dutch and Blain and Mac and Poncho in Predator. The Predator itself isn't awarded the same level of characterization and empathy it innately inherited from the opposing forces of other franchise films. And worst of all, the technical aspects—the fighting and choreography and editing—just all feels a bit disorderly and lame.
Prey needs to fully embrace its premise to become a crucial element of this franchise's societal examination. But the stylistic elements are so sterile that the movie almost starts to feel incapable at points. You can see what they're trying to say (hell, they're practically winking at the audience about the social commentary). But it just never comes to fruition. It doesn't have the bite a modern update of Predator deserves.
Wheel of Fortune and Fantasy
The great critic Pauline Kael had one simple request for filmmakers: "Astonish us!" Make us feel something we've never felt before. Let the art become transformative and eye-opening and reflective. Take us to an entirely different realm that's both completely foreign and achingly familiar. Art has the capacity to alter our DNA, to force us to take stock of the world around us and how we fit into it. The most exciting part of movies? There are endless ways to provoke such profundity.
All too often, movies resort to the spectacle. Making a spectacle out of life is a great idea—if the movie has enough pop and flair. To explore universal truths of life with expert rhythm, with interesting characters, with a realized aesthetic that combines imagery with evolution and philosophy—that's not easy. And thus, movies often get lost in the high-powered spectacle on display. Movies become so engrossed with the plot and the appearance that they forget what truly makes movies profound and entertaining: that unshakable connection we form with a story.
All this build-up is to highlight just how effortlessly Wheel of Fortune and Fantasy navigates these waters. It's a quiet independent film, yet it has the tenacity of a big-budget affair; people talk slowly and deliberately, yet it's an extravaganza of human conflict; we never leave the city, yet it feels like we've navigated every throbbing emotion and burning struggle that can possibly infect someone on this planet earth. Regret, sorrow, joy, self-doubt, cognitive dissonance, sexual desire, hopefulness, optimism, pessimism, narcissism—and, ultimately, life-altering catharsis. It's almost too much to handle in just one film.
Wheel of Fortune is most definitely a "spectacle" in every sense of the word. A spectacle that's disguised by the quietness of life that slowly consumes us. We aren't asked to accept a dystopian future where robots have taken over, or laugh at an absurd romantic comedy premise, or yearn for a superhero to save the day—all of that (and much more) exists in everyday life. And the fact that director Ryusuke Hamaguchi can place those same elements normally defamiliarized by movies into a contemplative drama? His ability to make elevated situations feel so intimate and recognizable? That's astonishing. That's why I go to the movies.
RRR
Check out our visual analysis of RRR
When I walked in (really I just sat down on my couch) to watch RRR, I was 90% convinced it would turn out to be the year's most overrated film this side of Everything Everywhere All at Once (which truly is overrated) and leave me saddened about the state of cinema culture—nothing but a feeble-minded political statement, an overblown melodrama with cringe-worthy acting, a big expensive spectacle inspired by the Marvel (Un)Cinematic Universe.
But…holy heck was I impressed. As someone who has seen several classic Indian films from the likes of Satyajit Ray, Guru Dutt, and Bimal Roy and has never digested the modern films from Bollywood and its competitors, I felt unequipped to handle the cavalcade of stunts and colors that immediately came flying at me. While I admittedly needed a few minutes to find my footing, I quickly embraced the energy of RRR. Something strange has happened in pop culture where every other movie has a dour, dismal, debilitating tone—perhaps it's the horrific state of the world? But RRR feels like the antidote. The movie replaces defeatism with impenetrable victory; its heroes smile instead of frown, strut instead of sulk, cooperate instead of sabotage; the message is one of hope and trust and humility. Its entire aesthetic is realized because it is true and honest and entirely committed. The movie doesn't worry about cartoonizing its villains or embracing humanity because those very elements are stylistically woven into its form.
The earnestness of RRR reminded me of Old Hollywood films from the minds of masters like Ernst Lubitsch or Frank Capra or George Cukor. People these days complain when a movie's intentions are obvious or when their characters speak candidly or when optimism is embraced…but what's wrong with that? Movies were like that for a long time (before haughtiness and self-absorption became cool) and people loved it. We enjoyed going to the theater and rooting for somebody fighting for a better life. We smiled when Maurice Chevalier sang a song directly into the camera. We were mesmerized when color and intensity and dynamism were embraced. I'm not annoyed that so many people love RRR—I'm thrilled that we've chosen to champion a movie that values the lost art of earnestness. Let's get Hollywood to make more movies like this.
Senior Year
There are movies I find offensively awful. Perhaps it's a big-budget sci-fi flick like Dune that's absolutely devoid of life or spectacle; maybe somebody has brutalized a franchise I love like Scream or Texas Chainsaw Massacre or Spider-Man; there's even a chance an arthouse movie like Hereditary or Vivarium or The Invitation horrifies my very being with its sickening ideology.
Then there are movies like Senior Year…which can't really stir up any of those emotions in me. It's a movie that's neither here nor there (nor anywhere else) as it meanders between cringe-worthy bits and pussyfoots around an onslaught of themes and ideas, never really making a point or saying anything of significance. It's a completely directionless movie that feels like its script was compiled by robots targeting Netflix's Millennial audience. "The '90s were awesome and Gen Z'ers are weird, amirite?" Netflix must think all of us thirty-somethings said in unison, laughing contemptuously as Rebel Wilson, donned in heavily layered, brightly colored clothing, danced around her childhood bedroom adorned with NSYNC posters and Josh Hartnett photos and other memorabilia that fail to give her an ounce of unparalleled personality.
The entire aesthetic is so mind-numbingly obvious that, once again, it's hard to get too mad because of how tedious and inoffensive it truly is. It's a purely bland experience that never addresses generational differences with the weight or profundity of something like 21 Jump Street (a film that doesn't even take itself too seriously in the first place) did an entire decade earlier. You've got great actors—like Wilson, Sam Richardson, Mary Holland (and let us not forget all the younger actors)—doing their best with humdrum schlock. It's so strange to never once be challenged intellectually or emotionally during a film. It's pretty sad when the only positive takeaway is that I wasn't completely offended by the experience.
Dog
People often make fun of my love for Magic Mike XXL. Which, honestly, I understand. After all, it's a movie about dudes who take their clothes off. Could it possibly be deeper than that? What people don't realize, though, is that Magic Mike XXL is also a loving tale about a bunch of people helping each other find the change they need in life. The narrative is less reliant on drama and plot, and more focused on characters and atmosphere. It's an insanely optimistic film about the power of human nature that's emboldened by an incredibly drawn design, mood, and feel from director Gregory Jacobs. The movie has no time for traditional storytelling methods and instead unfolds alongside its characters' growth—which is reflective of the way life moves. Visually speaking, it's beautiful to watch because it feels so relatable, so profound.
Channing Tatum must have taken a note from Jacobs's playbook when he co-directed what is undoubtedly the most underrated movie of the year. Dog never stood a chance, mostly because of its bizarre marketing campaign targeted at moms around Valentine's Day. But Dog is anything but a romance. It's a full-on drama about somebody who is completely lost in life and needs to be pointed in the right direction. Jackson is a deeply flawed character who isn't disguised by movie theatrics. He's blockheaded, he's dispassionate, he's confused—a desolate human being in limbo psychologically. And he's presented as such. As he moves through various settings and meets various people with his dog companion, his general apprehensiveness toward becoming a full-fledged person with his own unique path in life slowly whittles away.
The movie's simple title becomes reflective of Noah's sentiment that God can be found in anything or anyone—a plant, a parrot, your barber—that allows you to speak and examine yourself. Conveniently for this film, "dog" is "God" spelled backwards. And it's beautiful to watch this intensely damaged character find the solace he needs in something that can't even speak back. Their connection simply is. This is the pivot he needs to make the most of himself. It's such a raw and visceral portrayal of the slow, gradual inner-workings of life that words can't possibly justify.
The Gray Man
Over the years, movies have offended me for a variety of reasons: Argo with its faux-political, holier-than-thou pomp; Scream with its complete and utter bastardization of a franchise I adore; Hereditary with its cold and callous treatment of human life. But perhaps never before have I hated a movie so much for being so…lame? Pointless? Barren? The Gray Man has nothing interesting to say and nothing interesting to show me for two-plus hours. It is the most by-the-numbers action movie I've ever seen—and not just with its wannabe Jason Bourne storyline. Visually, the Russo brothers have crafted an aesthetic that is so free from flair and style that "The Gray Man" becomes a perfect title for their first of what I'm sure will be many boring Netflix-funded projects.
In 6 Underground, the characters choose to become ghosts to protect the living people they care about. But in The Gray Man, Sierra Six chooses to become a ghost…because? Because he was wrongfully convicted and now has a chance to go outside and do the CIA's dirty work? Really, I think it's because Netflix had $200 million lying around and wanted to hire the dudes who couldn't even make Avengers: Endgame—perhaps the most intensely hyped movie of the 21st century—feel exciting. The movie has no thrust, no foundation, and only finds its heart when a terminally sick child comes along, or when it needs to quickly recall a past when Sierra Six was abused by his father, or when this sad thing happens or that sad thing is convenient to the plot. The Gray Man putters along and only asks us to care when it's time to care. Otherwise, it's a colorless fart of a movie that has no life and—much like a person with no personality—nothing much to say.
The Bob's Burgers Movie
I agree with the general opinion that Bob's Burgers works better as a show than a movie. Simply put, there isn't enough story here to sustain 90 minutes. But there is enough humor and heart to make up for it. The Bob's Burgers Movie certainly isn't the most challenging film in the world, but its light and breezy approach to character and drama makes it feel welcoming and soothing. The nadir of the movie (Bob's restaurant might not be able to pay this month's business loan payment) is so simple and familiar that it almost becomes background noise, making way instead for a bevy of everyday human struggles that are fixed by the simple power of family. The narrative unfolds in a rather lackadaisical manner, twisting and warping based on whatever Bob or Linda or Tina or Louise or Gene is dealing with in that moment. The movie's warm and loving sentiments about family are only enriched by the eccentric characters that dart and dash around a family trying to save its restaurant. The stakes are small compared to most movies, but so high for the Belcher family. And I had fun rooting for them.
Morbius
I'm already on the defense. Because people will wonder, "How could you possibly hate Everything Everywhere All at Once…but like Morbius?" Which saddens me. Because it makes me realize Morbius was never suited for this world. In this timeline, quality has been associated with high-octane movies with "depth" like Everything Everywhere All at Once that beat you over the head with an aesthetic so heavily that its rather humdrum musing about life becomes "philosophical poetry" that's been deemed "important" by the increasingly unreliable critical landscape. And this timeline doesn't have time for Morbius, which doesn't follow the rules we've set up for narrative, for editing, for acting, for all-the-things-a-movie-must-do-to-be-taken-seriously. The world has self-serioused itself into a corner, to the point where a wacky conundrum of a superhero story that stylistically doesn't feel anything like the barrage of Marvel and DC movies we've been forced to consume for over a decade is met with haughty snort. "This isn't how we do movies, Morbius. So please, kindly see yourself out."
I'll choose to exist in a different timeline. I believe Morbius's commentary about the power and ethics of science is interesting. I believe Jared Leto is giving a great, over-the-top, campy-as-hell performance. I don't believe the narrative "rules" established by traditional methods of storytelling necessarily apply to movies (or any piece of art looking to rewrite the rules of narrative). I believe Morbius is elliptical with its narrative logic because the narrative logic isn't nearly as important as the themes and characters at hand (and isn't that important when it comes to movies in general). I believe the movie has a sense of humor about itself (a big no-no in the current movie zeitgeist) that allows it to feel light and playful without sacrificing thoughtfulness. I believe the editing is sound, the colors are vibrant, the direction communicates a mood and feel I find effortlessly enjoyable.
And most of all, I believe Morbius would have a chance in a different timeline where the rules for cinema weren't so rigidly (and stodgily, I'd argue) defined. I'm more than happy to champion a movie like this.
Fantastic Beasts: The Secrets of Dumbledore
Of the many blockbusters to hit theaters this year, David Yates represents a beacon of hope. The vision this guy has is astounding—the fluidity of his scenes, the emotion he gives to important moments, the power he gives to characters. The first two scenes of this movie had me in absolute awe. Yates is showing all these wannabe genre directors how to construct an aesthetic and stay true to it throughout a picture. His biggest hurdle, unfortunately, is the money-hungry film studio looking to build yet another cinematic universe. Only the executives at Warner Bros. have the power to disrupt such impeccable flow and pacing—and trust me, they constantly do with throwbacks and foreshadows and wink-winks. It turns an otherwise breathtaking experience into a somewhat stilted story that, in the end, is just another piece in the Harry Potter Cinematic Universe (something I'm profoundly uninterested in). In the end, The Secrets of Dumbledore wins because of the artists involved. But it sure had to put up one hell of a fight.
X
In a world where independent horror felt like a lost art, Ti West was there with House of the Devil. Fast forward 13 years later, and West is back—this time to revive the slick flasher flick bankrolled by A24. While most of the horror movies that come from everyone's new favorite film studio are cringe-worthy and pretentious and afraid to show us anything truly gnarly, X has the confidence and poise that only a master like West could devise. Maxine's struggle to live her life to the fullest plays out so well in the horror arena. West is very adept at using the genre's bloody offerings to give these internal battles color and texture. The story itself is so entertaining and the characters themselves are so interesting that you almost forget that we're following one woman's journey to achieve mental stability from the very beginning. But by the end, the film sure makes its mark. And in its wake, I'm amazed more movies can't pull it off.
Fresh
The nicest thing I'll say about Fresh is that it was a decidedly different take on the horror genre. I appreciated the movie for going after toxic masculinity, for creating a world where women are literally butchered up and eaten alive by their male counterparts on the dating scene. That's the sort of commentary that can thrive and come alive in the horror genre. But…that's also the problem with this movie. It never fully commits to inspecting this deeply depraved portion of society, to exploring how terrifying it must be to be a woman surrounded by such chaos. The aesthetic is all off—sometimes it's horrifying, but sometimes it's flippant (and often it's flat-out uninspired). The movie often has a smirk on its face as it winks to the viewer and says, "See what we're doing here?" Which brings the social commentary to a standstill as the characters become nothing more than an extension of gender politics. I never felt attached to anyone because the movie never fully committed to their story or the genre's offerings.
Texas Chainsaw Massacre
If you'd like me to rant on and on about how terrible this movie is, then just hop over to my all-time movie rankings to hear me complain. But for my 2022 entries, I'd like to keep these entries short. So I'll just make this one request to Hollywood: don't bastardize franchises I love. Please? I'm asking nicely. The original two Texas Chainsaw movies (Texas Chainsaw Massacre 2 is a masterpiece, by the way) did an incredible job of surveying the political turmoil of the 1970s and 1980s when disgusting politicians were running amok, ruining this country and leaving people behind in their wake. The Sawyer family became the embodiment of the horror so many people in our country faced—and thus Leatherface symbolized our frustration, how we resorted to ripping each other out from the inside.
But this new Leatherface…ugh. It's embarrassing. I appreciate Fede Álvarez trying to bring this cultural cinematic icon into the Trump era, and maybe if he had directed the film it would have gone well. But he didn't, and what we got instead was a very half-hearted evaluation of what currently divides this country: Gen Z social influencers who will cancel you with their phones vs. inbred Texans who believe in the second amendment above all else. The movie's entire social commentary is just so boring, thus rendering the slasher portions of the film weightless. Plus the movie has been weirdly sanitized for the Netflix audience, which makes no sense for this franchise. Texas Chainsaw Massacre was flat out painful to watch. The end.
Friends and Strangers
Even though arthouse indies tend to frustrate me, I had a nice time with Friends and Strangers. One thing this movie does that I love is its lack of narrative structure. It's the kind of movie that just unfolds as its main character, Ray, moves through life. He's trying to get past a terrible break-up and having a tough time. And every interaction he has is part of his development and growth as he deals with that pain. The movie feels meandering and random because…well, life is meandering and random. You can look backwards and make sense of things later. But in the moment, life is always taking you exactly where you need to go. I also really love the movie's ambiance. The score is diegetic, and we are often surrounded by the sounds of nature and traffic as Ray moves from the countryside to the city. It's an incredibly relaxing experience that often reminded me of Australian filmmaker Peter Weir's Picnic at Hanging Rock—and wouldn't you know it, Friends and Strangers is directed by an up-and-coming Australian filmmaker, James Vaughan.
The only disconnect for me was that I don't know much about Australian life, and this movie was very much infused with social commentary. It was interesting to read about afterwards, but I definitely didn't feel the power of the film's commentary in the moment. Maybe upon rewatch it would click more. But for now, my reaction is that the film didn't quite grab me enough and make its point clear. I wanted a bit more there. Still, I would recommend this movie for anyone who can stand arthouse ventures.
Everything else
Source Code (2011)
Much of Source Code's construction feels familiar and formulaic. But when I step back and look at the movie as a whole, I can't help but be astounded by its commitment to its core ideology about one's influence and legacy. Rutledge's technology only focuses on the present, on the numbers, on what you can see. While Colter's ambitions strive beyond the physical, looking ahead to the lasting spirit, fearlessly embracing the unknowable. It's so refreshing to watch a movie so committed to those opposing forces. It's easy to fall into the former, to believe there's an answer for everything, that people are meant to serve a single purpose. But there's a world beyond our basic understanding where our goodness affects so many other people we'll never meet. Source Code is all about finding that spirit from within, about allowing that selflessness to consume you and guide you into a new life.
The House That Jack Built (2018)
I've had an odd reaction to The House That Jack Built. I know I love it—that's not in question. But I have a feeling it affected me much more deeply than I realize. I haven't stopped thinking about it since I watched it, and I have this unshakable desire to immediately watch it again. As a whole, it's a bizarre mix of philosophical introspection, sick and twisted high art, and unwavering cruelty—a wonderful combination that recalls the entrancing aesthetic I loved so much in Nymphomaniac. The further and further Lars von Trier steps into his career, the less he seems concerned about self-indulgence. And given his remarks about Hitler years earlier and his persona non grata status since, The House That Jack Built feels both introspective and cathartic from the artist's point of view. Mr. Sophistication is a deplorable human being who was undoubtedly pushed into a life of mercilessness by an unfair world—but by no means does he deserve a happy ending. Our combined fascination and disdain for Mr. Sophistication reflects a twisted tension we wrestle with in real life—especially with a personality like von Trier. There's something much deeper and consuming about that idea that I don't think I've quite pieced together yet. But upon a rewatch, I'm thinking it'll start to come together. I don't know if The House That Jack Built is my favorite von Trier film. But it might become the one that sticks with me the most.
Blade Runner (1982)
As someone who loves film noirs, I was fascinated by Ridley Scott's neon-soaked approach to Blade Runner. I've seen the movie before, but admittedly didn't remember it very well. But on the other side of watching dozens of film noirs since, I couldn't help but recognize all the familiar themes. The ever-present social despair, the temptation of nihilism, the pervading loneliness of a broken society, the inner struggle between good and evil—it's all present in Blade Runner, owning that almost cartoonish commitment to philosophical introspection that comes with the storytelling narration of the genre. Obviously, though, with a bigger budget, with technicolor, with an endless wash of merciless rain and darkened alleyways overwhelming the crowded yet impossibly lonely future of our world, the philosophy all hits differently. I don't know how deep I find Blade Runner to be—maybe my opinion will change as I read more about the film. But I am fascinated by its new-age approach to age-old existential dilemmas.
Donnie Darko: The Director's Cut (2001)
For the record, this viewing was for the director's cut. I believe Donnie Darko is a 4.5/5, but the director's cut pales in comparison. I like having this cut as a fan, as it lends some insight into the film's bizarre logic. Plus, there are a few beautiful moments that enhance Donnie's journey, like the conversation with his father. But, ultimately, this cut disrupts the ethereal mood, the effortless flow, the ambiguity of Donnie's journey. The insights into time travel don't actually help us better understand Donnie's existential crisis, and in fact make it more obvious and less efficiently told. Overall, this version of the movie feels less celestial and more informative—which is the least sexy thing a movie can be.
Donnie Darko (2001)
There are some movies I can fall into so comfortably that I don't even realize I'm sitting on the couch in front of the television. Donnie Darko is a movie I've seen several times—a couple times before meeting my wife, then several times after because she loves it so much. Her enjoyment and connection to Richard Kelly's haunting aesthetic makes me love it even more. It's a trying, tragic, bizarre film—yet feels so soothing, remains strangely uplifting, and continues to be an important piece of my life. While I share the fascination so many people have with the movie's cryptic logic and exploration of time travel, I am much more engrossed by the mood, the feel, the entrancing atmosphere of this movie. The director's cut of this movie is fine, but is too focused on the former rather than the latter. I care much more about the people and the inability to understand what's happening to them. At this point, I feel like I know the characters so well that it's like visiting old friends. Love this movie to death.
Harry Potter and the Sorcerer's Stone (2001)
As big fans of the Harry Potter movies, my wife and I watch them every year come autumn—the perfect atmosphere for this chilling yet uplifting franchise. And as much as I love all the later movies…I don't think any of them hold a candle to the first two entries. I used to believe that The Sorcerer's Stone was easily the worst of the franchise. These days, though, the movie never fails to take my breath away. Chris Columbus's unassuming, dewey-eyed approach to the wizarding world is pitch-perfect for a boy whose lived his entire life in the shadows. In this world, Harry finds himself and sees all the magic and wonder that exists beneath the surface. Every twist and turn of this wonderful movie catapults that journey forward. Harry's brave embracement of all those challenges speaks to the strength of the human spirit—even at a young age. The performances, the inventiveness, the detail, the curiosity, the softness, the heart—every single decision this movie makes feels perfect as can be.
Indiana Jones and the Last Crusade (1989)
I hadn't seen this movie in quite some time—maybe 15 years? God, I'm getting old. Anyway, I remembered liking The Last Crusade much less than the preceding Indiana Jones movies. But this time around, I settled into the adolescent charm of Harrison Ford and Sean Connery's pairing. It might not feel as timeless as Raiders of the Lost Ark or as effortless as The Temple of Doom, but there is genuinely insightful commentary on our relationships with important people, with history, with the world that I find very captivating in The Last Crusade. It's the kind of unpretentious style that Spielberg always brings to his action-adventure films that makes these kinds of observations hit all the more. Plus, watching this on 4K revealed just how wonderfully aware Spielberg is of settings and minor detail. This is a super fun movie I can't wait to revisit with my kids someday.
I Love You, Man (2009)
This might be my wife's favorite movie, so I've seen it close to ten times—and I expect to watch it thirty more times before I die. And I don't mind at all. It's not the most groundbreaking comedy, and in fact at times can feel pretty standard. But something about the energy of the story, the actors, the jokes—it all hits. I Love You, Man is working and churning at a rate that works in ways that so many comedies fail to achieve. It's one of the most watchable and quotable movies. I love love love it.
Tammy and the T-Rex (1994)
We go to the movies to experience something new. Extraordinary. Meaningful. Moving. Whether it's drama or comedy or horror or sci-fi, we want to watch something *transcendent.* A work of art that feels so outside of ourselves yet illuminates and helps us to recognize universal truths about life. What a fantastic world we live in that such myriad beauty exists—and what an injustice we've done to so many films that contain it.
To be frank: movie lovers have become boring. It's a disservice to art that only overtly dramatic or socially conscious or decidedly arthouse films are allowed to own this sublime element we all crave. Tammy and the T-Rex pumps out passion and humor and love by the fucking gallon…and people scoff at it. Roll their eyes at the cartoonish innocence of teenagers; refuse to laugh at or be amazed by a scene that's truly bizarre and shocking; mock a piece of art that has the same ambitions and goals and spirit as every other movie that's so desperately trying to give meaning and clarity to this depraved world we live in. Simply because Paul Walker turns into a dinosaur.
I'm so happy movies like this exist. Every twist and turn in this fever dream of teenage angst is so wild and unpredictable (and beautifully shot!) that it indeed exists outside the reality of films as we know it—a reality that, seriously, bores me to fucking tears. Well, those people can keep on as they were. And I'll just stay stay over here with Tammy the naively idealistic girl and Michael the horny quarterback and Byron the unrelenting friend and Helga the ultimate walking parody of evil henchmen and Dr. Gunther Wachenstein the mad scientist who, goddammit, just wants to put a human brain in a robot dinosaur's body. Is that so much to ask?
Looper (2012)
I have every instinct to hate on Looper. The characters are conspicuously defined in the most banal manner. There are so many trivial, insipid details that make this sci-fi world feel so lame. Plus, the kicker: there is not a single Rian Johnson film that I actually like—other than, perhaps, this one. I simply do not care for his visual compositions, which often feel cheesy, bastardized versions of greater filmmakers. Yet, I cannot deny that his tender approach to choosing love and compassion over greed and selfishness hits in the end. The film is deceivingly just as much about Cid as it is about Joe, whose final decision is done in service of Cid's future. As a fellow abandoned child, Joe understands the impossible road ahead of Cid and the kindness required to thrive in a cruel world. So despite all the dumb little things I can't stand about a Johnson movie, I was simply overtaken by his loving aesthetic. Perhaps the time travel logic is inept and doesn't make sense? But I care very little about that when the themes and characters work so well, when the takeaway feels so sound.
Drive (2011)
I've seen Drive many times in my life, dating all the way back to when it was released in theaters. I've always enjoyed the film, and each subsequent film has deepened my appreciation. I always notice a new dynamic between characters. A more resonant ambient tone. An intensified sense of urgency. And, inevitably, an extra touch of sadness. The loneliness that pervades this movie has become almost too much for me to bear. The Driver is stricken with hope to live a life he will never find. His past decisions, the path he's chosen has destined him to forever be alone. I sense that the expansive quietness of his realm is the result of a lifetime of sadness and disconnect, of overwhelming solitude and detachment. There's beauty in loneliness, but there's also overwhelming melancholy. It's rare to focus such a vibrant movie on such a soft, reticent person, and the effect he has on everyone else. Ryan Gosling's ability to channel the darkness that his character constantly tries to bury still leaves me breathless. I'll never get sick of exploring this movie and the fascinating characters that inhabit it.
Eyes Wide Shut (1999)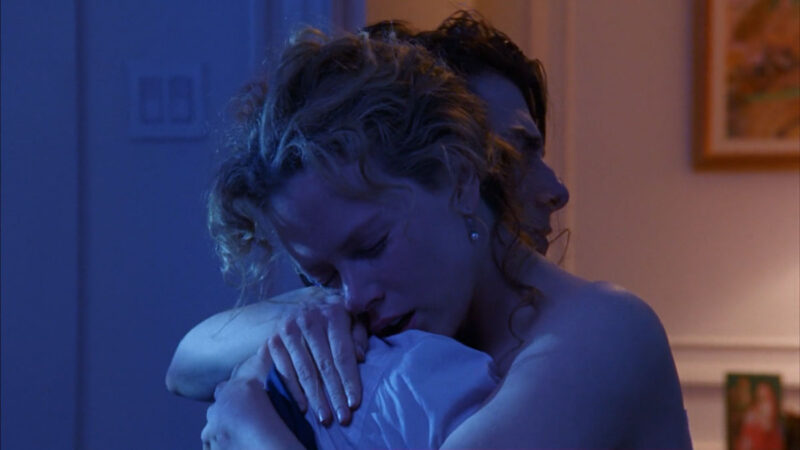 Eyes Wide Shut is a tough pill to swallow. This one is bizarre even by Stanley Kubrick's standards—which is exactly what makes it work. Where filmmakers often aim to heighten and immortalize the human experience, Kubrick was obsessed with demystifying the hero's journey, breaking us simple humans down to our fragile, mortal core. His characters experience something surreal, otherworldly. They feel big and powerful. And then reality comes crashing with a vengeance. But in Eyes Wide Shut, he reaches new, humanistic grounds. The pain and turmoil is wholly necessary, as it results in a profound realization in the end. The movie is a simple, timeless tale about the strength required to make marriage work. You can sense how strongly Kubrick connected with the ideology. In the end, the movie's dreamlike, surreal visual makeup is as polarizing as it is transcendent.
Whiplash (2014)
Ah, the pursuit of perfection—an obsession that captivates so many. Unfortunately, I feel just about zero attachment to such an unquenchable lifestyle. I share little connection with people who are obsessively attached to achieving "greatness," especially if those heights require you to burn relationships and achieve accolades. I've become very impassioned by living the exact opposite and finding solace in the little things around me—fulfillments that will stand the test of time far longer than records and awards. So on that front, Whiplash doesn't exactly engage me.
Still, I think there's beauty to be found in this sort of movie. After all, Damien Chazelle could explore the detrimental effects of such obsession. He could reveal the dark, empty life that awaits most people who prioritizes meaningless societal praise. Hell, who's to say—even me— that Andrew shouldn't be content with his choices? Is it so wrong that he achieves whatever he's defined as "greatness" by the end of the movie? Even if it comes at a great personal sacrifice? If that's the path he's chosen, then can't he make the most of that life? These are all intriguing, life-affirming questions the film could posit.
Perhaps you see where I'm going with this: the movie goes down none of these trails. Or, perhaps, the movie goes down all of these trails. It's hard to tell. Because Chazelle's ideology feels so undefined and because the stylistic choices are so straightforward, all these questions and discussions are simply inherent to a movie of this sort. Thus, for an ostensibly dramatic and intense film, the aesthetic feels rather lifeless. Perhaps Chazelle removes his voice so the movie can inherently speak to anybody's particular struggle? Unfortunately, I have no attachment to this kind of lifestyle—so where does that leave me?
It leaves me…bored. And annoyed. I'm basically watching a movie filled with nasty people doing nasty things to each other, with zero insight into what's right or wrong, what's fulfilling or what's detrimental. To boot, I've never cared for Chazelle's stylistic approach to movies, as they always posit a mood and tone they can't really achieve. Where something like La La Land never achieves the whim it presupposes, I find the overall tone of Whiplash to be more boorish than penetrating. There's great acting all around, and some decent musical moments. But everything else is weighing this one down.
The Departed (2006)
For a while, I wasn't huge on The Departed. As a big fan of Martin Scorsese, I found The Departed to be sprawling and unfocused compared to movies like Raging Bull and The Wolf of Wall Street. I really enjoy the introspective approach of his legendary films, opting for character development that naturally lends itself to larger societal observations. In truth, The Departed felt the other way around to me.
But this last watch changed my mind. There's almost a purposefully cruel detachment from the characters from this movie in an attempt to alienate them in the vast landscape of law and justice. Amidst this never-ending struggle, Billy fails to remove himself from a history of crime, Colin wears a disguise of upstandingness, Madolyn unsuccessfully treats psychologically damaged cops, and Queenan never captures his guy. Even people like Frank, who fight to achieve a higher class and seemingly live their lives in a state of carefree indulgence, are reduced to ornaments in this decorative fight. The only winners, in the end, are the invisible powers that be.
Sadly, that became my ultimate connection to this movie. The more I learn about the world and the people who make decisions, the more I realize I need to remove myself from such an unwinnable fight. Thus, the movie serves as a cautionary tale to me. The cruel fates that await all these characters are reminders that engaging with larger powers will only burn you. You must take matters into your own hands. I'm not arguing for what Dignam did at the end of this movie or anything, but…well, if we think of his solo mission as a metaphor for the small battles we can win, then I find it strangely inspiring.
Lady Bird (2017)
When we look back at high school, it's often a collage of trying moments, scattered memories, and intense emotions—a wild combination that's both fragmented and painstakingly clear. We are lost in a sea of lost people who are all trying to define themselves in a moment where it's objectively impossible. To boot, many of the adults in our lives never figured it out either, and they're just adding to the mess.
This is why I connected with Lady Bird. The seemingly directionless story is actually Greta Gerwig's profound aesthetic. It's important that the movie feels haphazard and indiscriminate, because that's the life of a teenager on the precipice of adulthood. We don't know who or what's important for us or bad for us until it's too late. We don't realize how tough it was for other people until years afterward. And we don't even know ourselves and what impassions us until we've had a chance to remove ourselves from such a mess. When we look back at high school, it rests as a gigantic, complicated puzzle—and the pieces are freaking everywhere.
With these questions in mind, it's no surprise that the movie purposefully ends with an air of ambiguity. Lady Bird decides she likes her real name, Christine. She felt an air of nostalgia driving around Sacramento that surprised her. She feels lonely and misses the overbearing mother she thought didn't even like her in the first place. All these feelings are new…yet they're impenetrably part of her; they're suddenly there, but they've always existed. It's all part of the human paradox—especially when you're young and don't understand anything. And before long, you realize this is a constant cycle of life, and that we're infinitely playing catch-up with ourselves. Fittingly, that feeling is both daunting in its scope and relieving in its familiarity. It's simply the way of life, and we're all in this battle together.
Harakiri (1962)
The new #1 movie on Letterboxd is one I hadn't seen since 2013. What I recalled as being a pretty standard and sorta boring samurai affair is actually rich with gripping drama and interesting political insight that, to this day, feels pretty relevant. As you trudge on through life, how do you define your personal code of honor? Or maybe the more important question: what is honor to a bunch of gluttons and narcissists? It's an overbearing, cyclical journey we individually travel as we find our senses of self. Everything we strive for and find peace through can disappear in a flash—and that flash can feel like a million years. It's almost too much to bear sometimes. We constantly fight, and oftentimes ignore, the painful reality that is actively working against us, that doesn't care we just lost everything. Society isn't built to help us find peace and fulfillment. History wants to ignore the ugliness that pervades. But art helps us navigate the body-laden trenches. Harakiri is a testament to the power of defining your personal code of honor—and telling the larger powers-that-be to f*ck off.
Road House (1989)
The entire time I was watching Road House (for what I'm guessing was the fifth time), I couldn't help but wonder: why aren't movies cool anymore? Because there's nothing cool about the current pretentiousness that permeates arthouse cinema or the unfathomable blockheadedness that's become the blockbuster norm. Is it so impossible for a movie these days to have a plot this simple and this ridiculous? To strip a philosophical quandary—the eternal search for peace when your past constantly comes galloping from behind ready to start a civil war—down to its barest of basics? To use the western formula in a rowdy barhouse setting laden with sleazy dialogue? Everything about Road House is flat-out cool as hell. It's insightful without caring about sounding or appearing smart (although it is). It's committed to a specific look and tone you won't find in any modern film. And it stars Patrick freakin' Swayze. Excuse me as I escape to 1989 and live there permanently.
Twilight (2008)
This has been a long time coming. I've seen Twilight many times. At first I hated it. Then as the cult grew, I realized it had kitsch value and liked it for that. Then I noticed just how batsh*t crazy the movie truly is and really began to enjoy it. Then I realized that the story actually had a lot of subtly beautiful moments. Then I remembered that I love when movies are this brazen, this committed, this outrageous. And now here we are: I freaking love this movie. So…why have I seen Twilight so many times? Especially when I, along with the rest of the world, hated it the first time? Because I love underdog stories. And what movie was more destined for hate and derision than Twilight? And Catherine Hardwicke and Robert Pattinson and Kristen Stewart didn't care at all and crafted a realized work of art that doesn't look or feel like anything I've seen before. This might be trash cinema. But least trash is messy. And not boring and commonplace and meek. I'll be happy to visit this movie many more times.
Enter the Void (2009)
The phrase "live every day like it's your last" didn't mean much to me until I saw Enter the Void. This movie relishes in the grief and trauma of normal people's lives; it depicts how life continually spirals out of control, especially once everything's been taken away from you through no fault of your own. Life is tough, it's unfair, and it doesn't make exceptions for anyone. While many modern films have no capacity for sobriety, tenderness, or insight when it comes to the universal pain and misery of living, Enter the Void forces you to experience the maniacal barbarism that accompanies the everyday.
Actually, not just experience it: float above it. Navigate it. Consume it. In a brilliant way, Gaspar Noé's unbelievably haunting and affecting aesthetic, in what I consider to be a meta move, turns the viewer into a puppet master. Everything we see is, in my mind, the essence of art, of self-observation. After all, the entire film could be Oscar's hallucinogenic trip—Oscar observing himself, his influence, his existence in a purely existential moment, akin to the revelations a traumatized individual could manifest after years of therapy. When Oscar takes a long hard look at himself, he sees everything, and we see everything—the good, the bad, and the un-freaking-bearable.
But if none of this really happened, then what do we truly see? What's real and what's the art of self-observation? None of it could be real, or all of it could be real—and it doesn't matter either way. Not one bit. Because it's all reflective of how Oscar feels he's living his life. That kind of reflection can be brutal, but it's completely necessary. And no movie has depicted this very important step we must all take in life in such a paramount, stunning, moving manner.
Jackass: The Movie (2002)
As I get older and watch more and more movies, I'm continually amazed by the kinds of movies that move me. This usually happens when I experience something new—something so passionate, so realized, so defiant that it transcends what I've come to expect from a film. I know this is cliched, but I'll say it anyway: I don't want to watch a movie, I want to experience it. I want insight into something greater than myself. And I'll be damned if Jackass: The Movie didn't provide that for me. It's a movie I've seen several times, but this last watch felt like the first. As somebody who's mind-crushingly bored by boring stories with boring characters and boring exposition, I was absolutely captivated by Jackass's cavalier attitude. Who needs a "story" anyway? What good is a story when it doesn't expose the beauties of life? Jackass: The Movie wonderfully captures the camaraderie between these kids whose intentions are no bigger than providing entertainment at the expense of their own bodies. The gluttonous arrogance it requires to defy what's expected of cinematic storytelling and instead opt for an amalgamation of bits that seemingly share no traditional narrative coherence yet mesh together in the most thematically cohesive manner represents everything I want from movies. The other Jackass movies are great, but they don't match the gritty, humbled get-it-freaking-done-but-have-fun-while-you're-doing-it attitude of the original. This movie now owns a special place in my heart.
Fast Five (2011)
You can accuse me of hyperbole, but I believe this statement is warranted: Fast Five represents everything I want from movies. Of course every beat feels in step, every joke is perfectly timed, every dramatic turn feels warranted and earned—but Fast Five achieves something beyond that. This is the beginning. This is where the franchise learns that logic, that tradition, that every damn narrative rule period means nothing to our connection with a movie. The emotional stakes are so high and the character dynamics are so intense all because the movie has no storytelling inhibitions. Whatever must be done in service of these heroes and their collective philosophy is freaking done. That's the attitude I want from movies.
Fast & Furious (2009)
What truly makes someone a criminal? An outlaw? More than any of the other franchise movies, Fast & Furious grapples with this quandary. Brian and Dom infiltrate Braga's crime circle for different reasons—but aren't they both good, honest reasons? Honorable, prideful reasons? This is the energy that brings Brian back to the team, that allows Dom to forgive, that allows Mia to love. This is the energy infused into every chaotic and painstakingly meaningful second spent behind the wheel.
Flesh + Blood (1985)
All aboard the Verhoeven Express. Here, you'll find effortless storytelling, crude humor, a variety of colorful characters, slick and stylish photography, flashes of overwhelming darkness—plus religion and morals and stuff. A wonderfully entertaining blend of thoughtful, satirical commentary and sleazy, adolescent energy.
Out of Sight (1998)
Are you allowed to like movies for being unbearably pretty? Every shot in this masterpiece warms my heart. The colorful framework surrounding Jack and Karen is so entrancing that I can't help buy into their romance. Their relationship beautifully captures the unsettling mix of excitement and trepidation that comes with falling in love.
Single White Female (1992)
The almost barren energy of this absurd thriller exudes the '90s. Where do we find connection? Through whom do we require validation? Hedy might be the lonely psychopath who's tortured by these questions, but, if you ask me, Allie seems just as needy. Sure, Hedy threw Allie's life into turmoil, but I would argue Allie received a necessary reset. You must find peace with yourself before you find peace with the world.
Spirited Away (2001)
This is the movie I'm most excited to watch with my kids. It's a wonderful introduction to defamiliarization, the concept of making the unfamiliar hauntingly and breathtakingly familiar. Chihiro's journey is one of spiritual growth, an ethereal concept that I hope won't be so hard for those young minds to grasp, and in fact will feel inviting and exciting.
The Slumber Party Massacre (1982)
This movie makes no secret about it: the real killers are horny teenagers. "The lust, the filth, the immorality is what will destroy our younger generations!" That blockheaded aesthetic is part of the "fun." The point is obvious and not exactly taken seriously, yet it's inescapable and brutal as hell. It seems like the characters even get the message—which makes the viewer's participation in these murders all the more distressing.
Passion (2012)
As a giant Brian De Palma fan, I've always latched onto this movie as an obscure pick. It's got that classic De Palma energy—split screens and doubles and intricately designed sets—yet owns a strange, sterile tone that creates an awkward space for these actors. But it's not a bad thing—they flourish. Their soap operatic delivery doesn't even teeter on the edge of absurdity. This is cruel, menacing meta fun about the art of perception.
The Mutilator (1984)
A manic mix of silliness and barbarity that comes so close to achieving lift off. The first ten minutes of this movie are better than the rest, setting up a tale of inescapable grief and overwhelming trauma. That aesthetic is apparent throughout, as the legendary killings all stem from Ed Jr.'s childhood mistake. It should hit a little harder, though. I never thought I'd say this, but the movie might be a bit too goofy. But that goofiness also makes it super fun.
The Boy Next Door (2015)
A Lifetime movie with a budget (and two competent leads). Lopez shines as the distressed wife and mother, while Guzman absolutely slays as the foil to her rehabilitation. His character essentially defamiliarizes the fear, the apprehension, the mistrust one has in rebuilding a marriage—personally, I think it's pretty successful. This could have easily been a run-of-the-mill erotic thriller. Instead, it thrives as pure trash cinema. This movie was made for me.
Possession (1981)
Incredibly ambitious and fully realized, slow and deliberate but still working its ass off, seemingly pretentious yet transcends all hints of pretension, complicated yet holds your hand the entire time, incredibly acted and backed by perhaps the greatest the most emotionally riveting scene ever captured on film. That's Possession. Rarely do stories so deeply nest in our messy psyches. This movie within a movie within a movie peels back every layer imaginable in this couple's struggle to realign. The monster exists within us all, and it's often too atrocious to confront—and when we do, whether it's out of love or connubial obligation, it doesn't always end pretty. Unsettling. Daring. Moving.
Chungking Express (1994)
Riveting with its breakneck storytelling about people who feel stranded and alone, shot with a worksman get-it-freaking-done attitude, first and foremost concerned with everything looking pretty as hell, consumed with a desire to illustrate the exhausting reality of city living, utterly imbued with the desire to capture the heartbreaking yet heartwarming tug-and-pull of finding yourself while finding love. That's Chungking Express. I've seen this movie so many times yet can't get enough of it. I'm never once bored and never once not enthralled by these normal people who are, in actuality, painstakingly abnormal in their desire to love and be loved. Romantic. Passionate. Transcendent.
F9 (2021)
Justin Lin is a goddamn god. I have no qualms with this man. He forever changed the direction of the Fast franchise by rewriting the rules with the near-perfect Fast Five. The utter urgency of the fifth and sixth franchise entries creates such excitement for these characters and their stories—which explains why F9 doesn't work. The film is benefitted by the previous foundation laid. Yet, the heartfelt moments that work and the set pieces that deliver don't quite overshadow the general languor that pervades a film that feels desperate to break free. Lin previously found an effortless and coalesced balance between the mundane and the insane. But in F9, it's aggravatingly mismatched. The balance is now between the loquacious and the extraterrestrial (literally). Nothing feels real in these movies, but Tej and Roman flying into outer space especially feels unreal—like many other moments in F9. It doesn't fit together, and it doesn't pulsate like it should.
The Fate of the Furious (2017)
The Fast franchise's greatest achievement? It's never boring. Anybody caught up with classical understandings of logic and narrative will be frustrated with a movie like The Fate of the Furious, which opts for ambiance, chemistry, and philosophy over [insert stodgy list of adjectives]. Much like a great TV show, the Fast movies crafted a mini-universe that thrives and develops as it grows, that provides a substantial foundation for the emotionally wrought realm that surrounds our characters. The answer to Shaw's good-guy turn can't be explained through a speech or a series of conversations. In the Fast universe, it is simply understood. The camaraderie of individuals dedicated to a higher calling more than suffices. As you maneuver through the franchise, you'll witness a behemoth built upon that foundation. The team grows, the tension mounts, the philosophy deepens. The narrative expansion is dependent upon the emotional expansion, not the other way around. If the movie placated and laid that journey verbatim…it'd be boring. Not imaginative, not inspiring, not exhilarating—the very things that separate this franchise from the rest.
Fast & Furious 6 (2013)
Fast Five can be credited with inventing the modern Fast formula. But Fast & Furious 6 feels just as important, as it deepened the philosophy, the aesthetic. Does it matter that half of Dom's crew has never met Letty? Absolutely not. There's a mutual understanding that you help your family when your family's in need. Tej, Roman, Han, Gisele, and Hobbs have never met Letty—but they've met Dom, who demands honor and loyalty and morality from the people in his life. His commitment to those virtues has become a bedrock for these people who yearn for connection, for deeper meaning. The result is pure dedication: the mission is to save Letty. Saving the world is simply in service of that goal. And pardons are the reward, so these people can live freely as a family where it all began. It doesn't matter if you came into the game late—you're part of this. You understand how important this is. You will forever be there for your family. You won't be intimidated by any task, and you will complete the mission even if it kills you. That energy is what makes the action and stunts so breathtaking—that is the aesthetic.
The Wailing (2016)
I have an odd relationship with this movie. I've seen it three times now, and feel kind of attached to it because my site, Film Colossus, owns the best explanation of its complicated plot. To a certain degree, I get jazzed while watching it because I understand it so well and could explain everything so expertly to anybody. Yet…do I actually like this movie? While watching it? Half of the time, yes. But the other half, no. Not really. I now realize I can only enjoy this movie on paper; I can appreciate how all the puzzle pieces hang in the air before they come down and form a coherent picture in the end. Form meets function in this movie, as the act of putting together the puzzle coincides with Jong-goo's own struggle to put his faith in something greater, to understand the chaos that surrounds him. But the second I become jazzed about The Wailing's thematically relevant convoluted plot, the actual filmmaking takes me out of it. The long shots that don't allow me to experience Jong-goo's pain, the detachment from the Woman in White who would further drive Jong-goo's inner battle, the unnecessarily long and languid scenes where nothing much happens and nothing interests me stylistically—it all just becomes too much for me. The movie is saved by the final 20 minutes or so, when stuff hits the fan. But that's also a fault of the movie: that everything feels like a build to a single moment. Which isn't great when all that other stuff only gives flashes of excitement.
The Miracle Worker (1962)
Sometimes movies like The Miracle Worker are undeniably great and deserve our respect. But for this particular film, my reverence came in strange form. Every once in a while, I'll wake up at 4 a.m. And I love those moments where everyone else is still asleep and I have two hours to watch an old movie. On this day, I chose to watch The Miracle Worker, a movie I knew very little about. A blind watch at 4 a.m. is a strange brew. You're a little out of it, you're eager to watch an old movie your wife has no time for, and—as I found out on this particular day—you're incredibly susceptible to crying. I've cried at movies before. But this particular experience gave me such a strange sensation. It was the kind of crying, the kind of sobbing, that, from the jump, left me feeling drained and defenseless. Arthur Penn's entire approach, from Kate's desperation to help her daughter to Captain Keller's defensively virile manner to Annie and Helen's entire dynamic, put me in the most vulnerable of states. I was so instantly attached to these struggling people and everything they either secretly or so outwardly wanted to achieve that I completely gave myself over to them. Every beat in this film is pitch perfect, and at every turn I was in step with Penn's creative decisions. The movie is all about strength and will and perseverance in a world that's designed to make you fail. The physicality and energy between all the actors makes for a palpably visceral experience. And, ultimately, the movie leaves its characters in a state of exhausted serenity—with me right there alongside them. I'll never forget my experience of watching this movie. It was truly special.
Furious 7 (2015)
As a gigantic fan of the Fast & Furious franchise, Furious 7 has always been a strange outlier to me. As much as I love James Wan (Malignant is one of my favorite movies ever), I feel he didn't find the right formula for an overblown action blockbuster until Aquaman. Where the gigantic set pieces in movies like Fast Five and Fast & Furious 6 churn without a hitch, there are moments in Furious 7 that have always felt strangely robotic and awkward and, dare I say it, unbelievable to me. I have no qualms with the supernatural stunts that flood this franchise—it's easily my favorite part. They are the core component of the Fast aesthetic, as it bolsters these drivers as a tight-knit, inseparable, wildly motivated family unit. But in moments where Hobbs drives an ambulance into a drone…it just doesn't feel right. It feels contrived in a way that sticks out in an otherwise flawless franchise. But even with that giant grievance of mine…I love this movie lol. I mean, I can't help it. I love these characters, and I love every obstacle they overcome. While I do think the movie is too ambitious for its own good by juggling way too many threads, I can't deny that a few of them really hit. Letty remembering the wedding, Brian's call to Mia…man those moments hit. And even though the ending feels overdone, I can't help but cry (and cry hard) every time. All in all, I always look forward to watching this movie for my Fast marathons, yet I'm always a little sad it isn't more to my liking.
The Last Metro (1980)
I watch a lot of modern movies because I strive to keep up with everything changing in cinema. But, if you forced me to choose, I would have to say…older movies just do it better. They're way more reliable to me, as they seem much more committed to crafting interesting characters. Someone like François Truffaut so soundly satisfies such a basic tenet I require that so many modern movies fail to do. His vast array of characters are fully realized cogs in the narrative machine. In the face of such turmoil and atrocity, they are what drives the story forward, their wants and desires are what foster our emotions. The Last Metro is absolutely brimming with activity from this troupe of actors trying to find power in their art during a low point of human history. Their collective passion and energy makes this movie pulsate with meaning and purpose. They bounce off each other, navigating between their lowest moments and their brightest moments of realization, as they each drift towards enlightenment and fulfillment. In addition to it all, cinematographer Néstor Almendros's wonderfully enhances that energy through his natural lighting, his variants of red, his use of space…my god. I could have watched this movie for hours. Sorry to say it, but rarely do modern movies make me want to live with characters like this.
Your Name (2016)
Because of Film Colossus, I've become accustomed to finding all the little symbols and motifs in movies that expose the larger ideology. But a movie like Your Name requires a different energy. Makoto Shinkai crafts an aesthetic that is purely philosophical, that surveys the human condition and the anxiety of existentialism. You can certainly pick out all the narrative elements that speak to the movie's larger themes about finding solace in the face of natural disaster. But the reverberating connection that exists between the characters of Shinkai's films, the undeniable bond shared by the people of a country that have faced calamity after calamity at the hands of Mother Earth—those are elements born from an profoundly realized aesthetic that isn't beholden to literary storytelling. Shinkai's art is intensely cinematic as he makes you feel such a part of the world he constructs. The characters burst through the screen as they chase love and meaning, as they establish these intangible connections that make life worth living. There's a bond between the mortal and the ethereal that vibrates as you watch a movie like Your Name. For me, it's rare to feel such attachment and connection to characters. Which makes watching Shinkai's movies a very special experience.
Her (2013)
Watching Her after its release was cathartic in multiple ways. Most glaringly, the movie felt extraordinarily ahead of its time. My tests with ChatGPT have shown me just how scarily human artificial intelligence can sound and feel. But more than that, I've grown as a movie watcher, as a human being. The anxiety-based holdups that used to color my worldview also colored my movie watching, as I often brought my deep-set anger and insecurities to the viewing experience. But I've now discovered the general arthouse aesthetic that used to annoy me about Her is no longer a factor. Because I'm a more confident, loving person, I find no need to tear down the trope-laden quirks that Jonze shared with the likes of Charlie Kaufman or Paul Thomas Anderson or the Coen brothers. Instead, I recognize the characters for the complex human beings they are—as people reacting to a technologically advanced world that feels like it's outpacing society's collective philosophical growth. The movie asks what has now become a very important question: are we valuing artificial intelligence over emotional intelligence? Sadly, that might be true. But Her exposes the power of interpersonal relationships with its realized characters. I thoroughly enjoyed this movie and believe people will continue to find power in it as technology moves forward.
Perfect Blue (1997)
This was my fourth viewing of Perfect Blue, and I have to say that I've never felt so connected to the film. As a major fan of Paprika, I originally sought out Perfect Blue ten years ago to satisfy my newfound Satoshi Kon fandom. And while I liked it, I didn't love it. It was an undeniably well-done film, as all the twists and turns were executed with dexterity and assuredness. But there was something…robotic about the film. Like it was too calculated, like all that mattered was the message and the symbolism. The second time around, I saw the pieces coming together a bit more clearly, and the characters became a bit more realized and familiar. The third time I was sold. And this time I saw the light. I connected with Mima so deeply not as a celebrity, but as a human being torn between the light and the dark—the path to enlightenment and the path to self-destruction. As Kon said in an interview, celebrity doesn't really have anything to do with the film's core meaning: "I think it is a problem everybody has, male or female, famous or anonymous. I mean, there's a gap between the image people see of me and what I see myself. Perfect Blue is about the tragedy caused by that gap becoming too large." Filling that gap isn't easy. Because you can't erase the gap: you'll always feel pressure to be somebody, deep down inside, you know you aren't. Visualizing that struggle and finding a passage towards self-actualization is a feat—doing as well as Kon did with Perfect Blue is a miracle. Every theme, every motif, every narrative twist and turn culminates so perfectly and brings so much empathy to the human struggle that you can't help but feel ready to duke it out with life's darkest demons. I gotta say: there's nothing robotic about that. I'm happy to have come around to witness the beauty of this film.
Dressed to Kill (1980)
Nobody does it like Brian De Palma. Dressed to Kill seemingly never takes itself seriously, constantly opting for the cheap thrill, constantly drawing out the mundanity of the moment, constantly withholding important information that's right at our fingertips. It's an almost manic approach; a clear, ego-ridden sign that one of Hollywood's revered auteurs was truly feeling himself. It's what makes De Palma so fascinating, as he brought such a unique perspective to life that feels both impudent and relentlessly honest. You think you're watching a film about a distressed, sexually frustrated woman looking for an out, who would rather live in a fantasy world than take the painful steps to fix her banal life. But it turns out that we're in the same boat, that we're actually part of a fantasy that De Palma has sneakily constructed around us. Haven't we all imagined we're living one life, but really some other force was always in control? The Buñuel-esque dream-like logic often leaves us wondering what's real and what isn't. And, as a result, leaves us wondering: Is any of this stuff really that crazy? Wouldn't all these mental stressors drive a person wild? Are these characters' hedonistic values so far from our own? Is De Palma's relentlessly playful style in service of something greater? By venturing further and further from reality with his irreverent storytelling, is De Palma actually bringing us closer and closer to the truth? This man is providing the most profound version of entertainment.
Mother! (2017)
I don't know if I found Mother! to be a deep film the first time I watched it. But I sure thought it was entertaining. I was truly floored by the chaotic and unpredictable trajectory, and honestly didn't mind its laughably broad Biblical allegories. Through and through, I had fun with the movie. But this time around…not so much. I now feel the Biblical parallels are distractingly vapid, offering very little insight into the characters or themes. It feels as though the script never went beyond exactly what is, aka what Darren Aronofsky would detail about "protecting Mother Earth" in promotional interviews. Because the movie never moves beyond its rather obvious premise, I never find a moment to connect with these characters. They are nothing but vessels for a pretty commonplace message that doesn't exactly push buttons. In fact, this movie seems like one of the few surefire ways to make people not care about saving the planet—what a feat. The abuse of characters, the utter lack of compassion, the relentless cynicism…it's all just a little bit too much for me. The only thing saving this is the movie's seeming sense of humor, or at least what I perceived to be humor. The actors are doing great work. But they can only do so much.
The Talented Mr. Ripley (1999)
The struggle to discover our true selves—is there a more common storyline in cinema? You could argue it's the core of every character's journey. While I love how films subtly explore this journey, there's something so satisfying and entertaining about a flick like The Talented Mr. Ripley that takes it on with such aggression. It feels akin to those modern spy thrillers like The Bourne Identity or Jack Ryan that focus on dudes who run between high-octane situations all while discovering themselves. Except in this case, "Mr. Ripley" is a con man; a chameleon who wants a taste of another life because he's so dissatisfied with his own. So he constantly disguises himself, plays with people's emotions for his own benefit, and talks his way out of situation after situation until he inevitably paints himself into an inescapable corner. The whole concept is sort of…silly. Nonsensical. Incredibly straightforward. And I believe that's part of the fun. The film slowly marches towards its grim conclusion with such sincerity and confidence that you might forget just how freaking ridiculous the entire ordeal has been. For all the zany twists and turns initiated by Mr. Ripley, at its core, the movie is about nothing more than an insecure man who's desperate to adopt a life he perceives to be more fulfilling than his own. The irony is, of course, that he will forever remain trapped by his triviality.
Cruel Intentions (1999)
A movie I wish I could love. It barely needs to be stated that this movie has aged horribly, with its sexually abusive characters and such savage observations of humanity. But it should also be noted that those characteristics can easily become part of a movie's aesthetic and contribute to profound understandings. When characters are held accountable, when their actions are in service of a greater perception, then they aren't strange and indefensible distractions like they are in Cruel Intentions, and instead serve as foundational pillars of a greater realization. In all honesty, there's nothing wrong with despicable characters like Kathryn or Sebastian. They are simply damaged human beings reflecting their emotional trauma onto others. The real problem here is the movie doesn't fully commit to its style, isn't playful enough with its cruelty. A more realized microcosm of humanity's dark side would have built an engaging, entertaining realm where the pessimism would have been balanced by compassionate introspection. Instead, Cruel Intentions just constantly feels like it's trying to be something it's not. This is no fault of the actors, who are all doing stellar work. Instead, the atmosphere, the editing, the tone constantly feels disingenuous in its attempt to mimic the erotic thriller formula for a teen audience. Instead of feeling sexy and realized, Cruel Intentions feels like a cash-grab gone wrong.
In the Mood for Love (2000)
As much as I'm a fan of Wong Kar-wai, In the Mood for Love just hasn't hit the same level as it does for other people. This is my third attempt at loving it—this time on Criterion's gorgeous 4K UHD release. And I will admit that I felt the power more than ever. The love story between Chow and Su is palpably heartbreaking, as they are bonded by their bleakness and disarray. Perhaps in another life they could have found true love, but in 1962 British Hong Kong, the rules of society dictate their love cannot be. Kar-wai quietly does a magnificent job of crafting an aesthetic that shows how many great stories and overwhelming agonies are lost to time. The mood, the feel of In the Mood for Love is, much like its characters, strikingly delicate. And the subtle nods towards political powers notes a tone of anger that underlies all proceedings. As a whole, Kar-wai produced a fascinating love story that isn't typically told in film. Yet…I still cannot say I love this movie like everyone else. I certainly respect it, and I am proud to own it. But there's an undeniable distance between us and the characters (which perhaps is purposeful) that doesn't allow the film to be as intrusive and uncomfortable and tragic as I'd like.
Inland Empire (2006)
I streamed Lynch's 180-minute low-res epic over ten years ago on my laptop—a terrible injustice, I know. But hey, it was really hard to find this movie. Luckily, Criterion's Blu-ray release gave me the opportunity to right a wrong. And boy did it pay off. Personally, despite its divisive reputation for being so abstract, I don't find Inland Empire confusing at all. I have come to despise the narrative expectations people have for film over the years, which has driven me to crave movies with nonlinear storylines and post-cinematic structures. Exposition is the least sexy component of movies, and Inland Empire has almost none of it. Instead, you are simply thrust into a labyrinthine chaos of characters and situations that seemingly share no connection, yet are inextricably bound by their undeniable connection. Lynch crafted a movie all about the precariousness of humanity, how fragments of our broken psyches lie in pieces as we stumble through life. We are constantly torn between the people we want to be and the people we're pressured to be and the people we're afraid we'll become. Achieving emotional catharsis doesn't require a "narrative"—it requires commitment to the human condition. David Lynch understands that perhaps better than anyone.
Black Swan (2010)
As somebody who craves post-cinema—a style of filmmaking that doesn't rely upon exposition and instead thrust you into the ever-evolving present moment—Black Swan was an absolute delight. Darren Aronofsky owns an incredibly brazen approach that never explains Nina's mental condition, only offering theatrical hints (the crazy mother, the grueling ballerina schedule, the flashes of schizophrenia) for why Nina feels torn between the White Swan and the Black Swan. Because of Aronofsky's secrecy, Black Swan inherently owns the true power of film: we are catapulted into the experience alongside the character and forced to react from moment to moment. We are not told how to feel about and connect with this character, but instead given the absolute freedom to see the character as we see ourselves, as we see the world. While on that journey, Aronofsky flaunts his incredible attention to detail with a masterclass understanding of lighting and cinematography that always places the character at the forefront. Through and through, it was a pleasure to revisit a movie I've seen several times, but haven't seen in several years. We need more movies like this.
Prisoners (2013)
This is the third time I've watched Prisoners…and the third time I haven't enjoyed Prisoners. While I can respect the labyrinthine nature of this film, whose script determinedly traps these characters in the existential maze of life that often terrorizes our very beings, I don't believe the movie's aesthetic ever feels realized. Despite all the pain and suffering on the parts of his characters…I never once felt moved or overwhelmed by their struggles. I share a strangely disconnected relationship with this movie that I've tried to understand over and over (and over), which seems strange when any movie about family (especially father-daughter movies) moves me to tears without much effort. But something about Denis Villeneuve's approach leaves me distant from the action, as opposed to consumed by it. Much like myself while watching his films, Villeneuve feels more like a distant observer than an omniscient surveyor. Whatever worked in Polytechnique—a film that so eloquently guides the viewer through such virulent and unrelenting turmoil—feels missing in every Villeneuve film made afterwards. His stylistic choices leave me feeling disconnected from the characters, leaving me to navigate the horrors of Prisoners without any direction or resolvement. As a result, the movie represents nothing but the ugly nature of this world—a one-note experience that doesn't provide the emotional catharsis I desperately crave from art.
A Taxing Woman's Return (1988)
It's tough to compare this with A Taxing Woman, which is genuinely one of my favorite movies ever. Ryōko is an absolute delight of a character, and her stubbornness and determination drives me to be more sure of myself. So, truly, any film written and directed by Juzo Itami involving Ryōko will be cherished by me. But Itami decidedly puts Ryōko in the backseat of this film as he criticizes the unfortunate and inescapable crossover between religion and big business in Japan. The movie becomes less of a character study and more of a damning indictment of the economic structures that consume his home country—which, I can't deny, severs the crucial connection I had with the first film. Yet, Itami's voice is undeniable and fierce, and Ryōko's role in that anger is essential. Altogether, it's still a very powerful film that allowed me to spend more time with that incredible character.
Castle in the Sky (1986)
An absolutely wonderful movie I have fond memories of. While I didn't discover Castle in the Sky as a child like I did with Kiki's Delivery Service, I was primed enough by Miyazaki's approach and energy to fully engross myself in the magic and wonder of this incredible world. The tenacious push to find meaning, to provide answers, to understand our pasts is palpably felt throughout this film. All the characters are so perfectly drawn for the movie's innocently simple yet overwhelmingly profound message about piecing ourselves together to feel whole. I am ecstatic at the thought of revisiting Castle in the Sky with my own children someday.
Rubber (2010)
Ah, my introduction to Quentin Dupieux. While I didn't connect emotionally to this like I did with Mandibles, I was undeniably blown away by the boldness and sharpness of Dupieux's commentary. What allows his meta ideas regarding meaninglessness to gain texture and (ironically) meaning is his matter-of-fact approach. For me, there's something incredibly moving about Dupieux's bluntness, with characters seemingly detailing the film's core ideology, like the sheriff saying that many moments happen in cinema for "no reason." A "pointless movie" with no interest in guiding the viewer's ideology, in effect, owns a most poignant ideology that speaks to me profoundly. What is our role in watching this movie? How do we connect with a film that isn't interested in making us feel one way or the other? That's such an exciting and arresting aesthetic. The movie isn't necessarily trying to be anything other than exactly what I want it to be. Essentially, Rubber becomes a blueprint for how to live life. God damn.
The Funeral (1984)
As much as I adore Juzo Itami, I haven't exactly connected with his two films about death. Where death felt consuming in The Last Dance, to the point where the film felt more cathartic for Itami than anyone actually watching the movie, The Funeral feels a bit amateur in its approach. And I don't even mean that in a negative sense—I very much like this movie. But knowing the humanistic depths Itami would explore in Tampopo and A Taxing Woman, The Funeral feels a tad surface-level in its observations. Still, this film owns all the hallmarks of later (and greater) works from Itami, and I'm glad it exists. I'm curious to revisit it someday and see if The Funeral hits any harder.
The Birds (1963)
Without a doubt: this is the definitive Hitchcock film. For as complicated as Hitchcock's bizarre stylistic choices can seem, especially from films in the latter part of his career, there's something beautifully simple and undeniably powerful about The Birds. There's both nothing to explain and everything to explain when it comes to why the birds are attacking. No plot reason is provided, yet the birds' anger and cruelty and unforgivingness feels such a part of this world—our world. As we cruise through life trying to find solace and meaning, we are constantly bombarded with the cold-blooded reality that is. The catharsis of The Birds doesn't lie in the answers, but instead the unrelenting action, the manic desperation, the inability to move forward with your life. If any of that sounds familiar—and if you're the tiniest bit human, I'm sure it does—then stop asking questions and just lean into the energy of The Birds. You may learn and feel more than you expect.
Melancholia (2011)
The "end" is scary to think about. But what does the end look like? Is it the end of everything and everyone? Or simply the end of our selves? Melancholia beautifully navigates these treacherous waters with compassion and introspection, to the point where it feels like Lars von Trier is vulnerably exposing his existential anxieties to the world. There's something strangely comforting about this decidedly grim film that leaves me feeling hopeful and open to my final act. I'm now desperate to make the most of everything, to provide the space for the "end" to feel comforting and welcome.
The Voyeurs (2021)
As a huge fan of erotic thrillers from the 90s, The Voyeurs scratched an incurable itch for modern content in that vein. While not perfect, I have to respect the boldness of The Voyeurs, which unabashedly explores its sexually charged terrain with such candor and blunt stylism. I don't get hung up on the absurd twists and turns of the movie because they're all in service of the characters and elevate their stories to tremendous levels. I wish more movies had this kind of confidence.
2 Fast 2 Furious (2003)
As explosive and gigantic as the Fast & Furious movies have become, the franchise has always excelled because of the emotionally rich core established by the first two films. The whole "family" theme has become a joke with these movies, yet it remains the unwavering foundation: we believe these characters love each other and want to help one another succeed. And the family has gotten so big at this point that it's easy to forget about a movie like 2 Fast 2 Furious, where two of the franchise's main characters (Brian and Roman) rehabilitated a friendship that previously was in disarray. The movie may feel small in comparison with a juggernaut like Fast Five, but the stakes are every bit as compelling and meaningful. Before Brian calls on Roman to help take down a drug lord, crucial pieces of these characters were missing amidst the rubble of their fallout. But by the end of the movie, their electric chemistry, their transformative teamwork, their sincere love for one another helps them rebuild.
The movie has a 36% on Rotten Tomatoes, which tells you everything you need to know about the current critical discourse. Critics "ooh and awe" only when it's a larger-than-life formula they can appreciate from a distance. Fast Five succeeded in their eyes because the action suddenly towered over the character dynamics—while 2 Fast 2 Furious failed because the emotion was too raw. John Singleton understood a crucial balance: the car chases and gunfire mean nothing without strong characters and strong themes. Everything must coalesce into a beautiful whole that reflects the severity at hand: Brian and Roman need to fix this friendship, because their future depends on it.
And this is the foundation of Singleton's breathtaking aesthetic. His flash-and-dash style isn't goofy and cartoonish, but unrelentingly authentic. Brian and Roman are in desperate need of a pivot, and time is running out. They've let many great years pass them, and the urgency to set a new course is palpable. Every twist and turn on life's racetrack is another obstacle they must overcome. And without each other, it's hopeless. When all is said and done—after we've gotten through the insane car chases and police raids, after the chips have been removed from everybody's shoulders, after Brian and Roman have rediscovered essential parts of their beings—2 Fast 2 Furious is a movie about friendship. This wonderfully simple scope allowed Singleton to have the last laugh in the end. What a master.
The Fast and the Furious (2001)
My heart warms thinking about this movie. I am a vocal fan of the Fast & Furious franchise, and I have absolutely loved to watch it become a box office juggernaut with its outrageous action formula. The characters have essentially become superheroes in cars: they never die, and can complete any world-threatening task you throw their way. All the while, they have remained incredibly lovable and interesting as they've grown as individuals, grown as a family. And that's largely thanks to The Fast and the Furious. As much as I have loved watching this franchise's trajectory, I miss the original Fast & Furious formula so much. The atmosphere of the car-loving community, the insanely gripping dynamics between characters, the beautiful wash of colors and choreography that engulfs a collection of passionate people who are just trying to get by—it's all just so wonderful.
Rob Cohen brought such life to what most critics believed to be a story too stupid for their viewing pleasure (The Fast & the Furious owns a 53% on Rotten Tomatoes, which made me feel worse for the current critical landscape than ever before). He was completely committed to giving this humble L.A. setting such movement and rhythm, such ambience and character, such liveliness and importance. Family and community matter most to these characters trying to find themselves. The stakes are seemingly contained, with Dominic's sort-of hilarious mission to rob DVD players from trucks, yet the stakes are so incredibly high for these characters who are looking to make their stamps on the world. That balance gives this movie a strange sense of delicacy, a gripping sense of urgency that no critic believed it should have back in 2001. These characters are trying to figure out life as it passes by at 120 miles an hour—and they're racing to keep up. The entire aesthetic is so brilliant and realized. Twenty-two years and billions of dollars in box office receipts later, it's undeniable that this rich foundation laid the groundwork for the greatest franchise of our time.
La La Land (2016)
I just don't know what I'm supposed to think about a movie like La La Land. It seemingly has nothing to say, and has no intention of providing more than "a fun time at the movies." But what good is that when the musical numbers vacillate between sappy monotony and turbulent chaos? When there's no rhyme or reason to anything, when the aesthetic is constantly vague, when your two leads in a MUSICAL can't sing or dance!? In my mind, the only thing this movie pretending to be a whimsical musical has going for it is the two incredibly watchable people leading the film. They alone infuse what is apparently supposed to be an ode to classic musicals with life. Outside any musical numbers—which, thankfully, is most of the movie—this flick comes to life. Despite my seemingly incessant criticisms, La La Land is largely watchable (which is about the nicest I can be to this movie) because of those two.
Elsewhere, the "life" is a random array of manic colors and wild dancing and repetitive music that's begging me to be charmed by just how effortlessly amusing it is (effortless is the proper word here, by the way, as the film's trope-laden story is on autopilot). Usually I'm wild about a movie that's so "full of life." But Damien Chazelle's idea of fun feels strikingly dull, and carries none of the weight of the movies he's referencing (the most unforgivable reference being Rebel Without a Cause). The film largely feels like a series of tropes and references and kind-hearted moments—which is cool for a few minutes. But then I need something to chew on. I need meaty themes and stronger development between these two people. I need Chazelle to enliven the romance with affection and wonder. I need to be moved to care about this story. But in the end, I'm left bored—with nothing but questions upon questions.
Seriously, I tried my best to figure out what I'm supposed to glean from this movie. Like, what is it actually saying about Hollywood? (Remember, the movie is called La La Land.) Does the commentary descend from the unforgiving up-and-down nature of entertainers? Is it about chasing what you're passionate about? And the sacrifices you have to make along the way? And if the movie isn't supposed to be about Hollywood, if it's nothing more than a love story…then shouldn't the script give these two great actors more to chew on? Is the message nothing more than meeting the right person at the right time? And the pain of losing someone who's life is heading in a different direction? If that's the case, then why don't I feel anything at the end of the movie? Shouldn't all the fanfare and spectacle be contributing to this central theme?
Again: I'm perplexed by this movie. As a fan of old musicals, this had none of the breadth or heart I'm looking for. The movie feels like it has nothing to say because it doesn't. It's content with being a love story that's supposed to charm your pants off…which is tough when I'm not charmed by any of it.
Fargo (1996)
Fargo makes me realize how stupidly and frustratingly simple movies have become. There's such pressure these days to expand narratives and add characters and inflate ideas…that films end up doing the opposite of what they intend: instead of strengthening the thematic core, modern movies often saturate themselves and dumb down their ideas. In comparison, it makes the Coen brothers look like zen masters. To think the absolute weight and power of Fargo can be boiled down to a few simple themes involving greed and discontentment; can be fortified by an astutely humble depiction of a desolate Minnesotan landscape; can be enlivened by writing that allows its master-class actors to infuse humanity into the snowy proceedings—that's what movies are all about. Contained. Focused. Realized. Transcendent. Sure, they make movies like Fargo these days. But not as often. And they're not as recognized. Which makes my search for truly great films all the more grueling. Thankfully, I can revisit Fargo whenever I please.
Bad Boys II (2003)
You don't become the most hated director in Hollywood without remaining stubbornly and unrelentingly devoted to your craft. So yeah: Michael Bay fits the bill. There's no doubt that Bay has always been Bay. From the beginning with The Rock, the dude had his style down pat. But it wasn't until Bad Boys II that he became truly unhinged. His sun-soaked triumph is a love letter to Miami, an unforgiving examination of crime and corruption, an uproariously funny outing that's pitch-perfect for Will Smith and Martin Lawrence. Absolute chaos is Bay's aesthetic, and boy is it realized here. The criminal anarchy that swarms Miami PD seems unconquerable—until two superheroes step up to the plate. Bay unabashedly propels what might be his greatest film to gargantuan heights because that's what his characters deserve. We watch Mike and Marcus not only mend and strengthen their friendship, but stabilize their individual cores. It's a tumultuous fight that deserves a tumultuous setting. The critics won't say it, but: their growth is absolutely moving. And none of it would have been possible without relentless direction. I'm happy I don't have to tell Michael Bay to "never change" or to "never listen to the critics" because I know he never will. Thank god.
Step Up (2006)
It's been a minute since I've watched the Step Up movies—a franchise I share a strange history with. It all started with the Step Up 3D trailer, which left my brother and I salivating with anticipation for a movie that seemed so ridiculous that it had to be unintentionally hilarious. Back then, I was a proponent of the "so bad it's good" mentality, believing that crap like the Step Up movies was inferior by nature, and was only good for accidental laughs and ironic enjoyment. But as I have matured and gained more perspective through the art of cinema, I've realized I don't ironically love the Step Up movies…I just love them. I love how simple and uncomplicated their stories are, as they allow for the true emotion and weight to be found in the art of dance. These movies have a magnificent ability to showcase the personality of the characters and allow them to evolve naturally. In effect, the Step Up films become discreet reflections of finding your footing in the game of life.
Step Up beautifully sets that tone. While the franchise formula changes after the first movie, the aesthetic largely remains in rhythm: the art of dance has a tremendous ability to bring people together, to embody our most aching hopes and desires, to foster interaction and community and acceptance. Like most of the Step Up movies, the first film establishes two characters with broken (or absent) families who come together to build their own foundation. Channing Tatum owns that boyish charm mixed with unfledged rebellion that James Dean captured so wonderfully, and Jenna Dewan embodies the frazzled, existentially troubled teen going through the coming-of-age pains of finding your voice. Together, these two actors' incredible chemistry fosters an exploration of self-expression, of discovering who you are and how you fit into the world. Director Anne Fletcher succeeds by establishing an endearing tone about two ordinary people experiencing ordinary problems. While not as showy as the other franchise movies, the resulting aesthetic in Step Up is just as visually arresting and fully realized. We are completely immersed into these characters' worlds and melodically in sync with their journey of self-discovery through dance.
Step Up 2: The Streets (2008)
You can think of Step Up as the The Fast and the Furious of its franchise—unassuming and humble in comparison with the rest of the franchise. Which makes Step Up 2: The Streets the 2 Fast 2 Furious of its franchise—the moment where they become a bit bolder and gravitate between the modesty of the first movie and the explosiveness of what's to come. Step Up 2 shares similarities with the first movie, as Andie assumes the same rebellious persona as Channing Tatum as she struggles to find her voice. But at the same time, the story feels much bigger as nearly one dozen characters are introduced and developed alongside Andie. On paper, Step Up 2 feels more ambitious, as Andie's mode of self-expression involves other dancers we come to know intimately.
Sadly, this is also the movie's downfall. Step Up 2 thrives when it's focused on building the dance troupe and establishing an emotional foundation for the characters—this sort of carefree storytelling, which isn't burdened by the typical nadirs we see in Hollywood dramas, succeeds because it's so uncluttered and unpretentious. But the second Step Up 2 forces its characters into the sort of banal drama that burdened the characters of Step Up, the film loses its muster. Step Up wins with this formula because of its incredibly capable actors. But for all the other franchise films, the acting is often more serviceable than it is riveting. Every movie after Step Up 2 understands the beautiful aesthetic of which the cast is capable of capturing: that dance has transcendent power as an artform, allowing for immense creativity and self-expression. Step Up 2 wants the best of both worlds, but clearly falters when it treats its actors like well-versed thespians and its material like a stage play. The movie wins when it strips away the monologues and simply embraces the melodrama that suits the light story and intense choreography so well.
Step Up 3D (2010)
This is essentially the Fast Five of the Step Up franchise—the moment they figure out the winning formula. While I think Step Up is technically a better movie, Step Up 3D represents the pivot this franchise needed. Step Up 2: The Streets was too timid, stuck between the raw drama of the first movie and the absolute insanity of this 3D upheaval that nobody asked for but definitely needed. Here in Step Up 3D, the reins are severed for Jon M. Chu, who turns his attention entirely to the art of dance. The dancers aren't required to act, but instead to express themselves through their known artform. As a result, the Hallmark-esque drama and acting is no longer distracting. The movie is focused on pure entertainment—a beautifully simple mentality that liberated this franchise and allowed it to reach a higher plane.
As somebody who watches hundreds of movies each year, it's unbelievably refreshing to watch a movie like Step Up 3D that isn't concerned with "depth" in the traditionally filmic sense of the word. So many modern films are pompous and ponderous enough to believe the world should start and stop for their deep-seated thoughts and ideas…when in reality, their thoughts and ideas are half-baked, their stories are humdrum and familiar, their aesthetics are embarrassingly unrealized. And worst of all: they have no style. Step Up 3D is nothing but style, as the film is entirely consumed by the art of dance. All the commonplace dramatic scenes we expect from movies are nothing but roads in Step Up 3D to new dance scenes—where quarrels are squashed with ferocity, where joy is expressed through movement and eye-popping color, where catharsis is found. As a result, the film achieves a hypnotic aesthetic that shatters the intimidating exterior that shields so many movies from forging a genuine connection between the characters and the audience.
Sullivan's Travels (1941)
For years, this has been one of my most anticipated rewatches. Mostly because I've become quite the Preston Sturges fan, having loved films like Hail the Conquering Hero and Miracle at Morgan's Creek. In those two movies, I was struck by Sturges's ability to navigate the madness at hand to find philosophical clarity. In both films, someone is caught in a lie, or is hiding a truth about themselves, and as they wear that mask, the world around them unravels until they are forced to confront reality. In effect, Hail the Conquering Hero serves as a frenetic depiction of this country's often hollow obsession with patriotism, and Miracle at Morgan's Creek provides a damning perspective on how conservative values can inhibit people from achieving a sense of belongingness in the world.
The energy and benevolence of those films is lost in Sullivan's Travels. Sadly, I'm in the same position I was years earlier when I watched this exalted comedy: I understand why it is revered, but I find the execution horribly flawed and misguided. This is the kind of movie we love for being "about the movies," as Sturges clearly made Sullivan's Travels as an ode to the art of comedy. But his digressions and reflections on class warfare and Hollywood politics feel flimsy and half-hearted, largely disconnected from the heartwarming message purported at its center. As a result, the movie's aesthetic is constantly adjusting and never feels fully realized—which leaves some truly spectacularly funny scenes (like the car chase that had me crying with laughter) feel artificial in retrospect. Sturges was clearly a master of comedy from a technical perspective. But crippled by a weak script, the comedy feels noticeably limp when the catharsis is an overly sentimental, unearned ending. The movie simply does not pack the punch of which Sturges is capable.
Black Panther (2018)
I've always been at odds with this film. I thought an at-home 4K experience would turn the tables, but instead I was struck with the exact same feeling I had when I first saw Black Panther in theaters: it's a film with lots of strengths that I wish I could enjoy more. The big problem is, however, that the movie can't fully deliver on the inherent qualities that make it so great. To boot—and this is reflective of a bigger, much more personal problem I have—the movie is so clearly under the corporate influence in its lackluster CGI and limply premeditated ideology that I can't help but feel Black Panther is sometimes nothing more than an advertisement about all the great things Disney is bringing to the movie industry, to the world.
Again: I'm in conflict. Because, without argument, Disney did do the world a great service with Black Panther. To surrender a black-themed movie that's guaranteed to make one billion dollars to an almost entirely black cast helmed by a black writer and director? That's incredible. That's meaningful. But the social commentary is so surface-level, the awful CGI is so overwhelmingly present, and the action sequences are so poorly choreographed and statically staged that my desire to love this movie never extended beyond that very innate desire. Any moment where Black Panther moved me was entirely dependent on the tremendous acting at hand, as the players in this movie collectively find a wonderful blend of lively entertainment and stirring emotion. But during that final fight sequence—which comes at a moment where I'm already disappointed the filmmaking isn't triggering my deeply intense desire to be moved by such an important movie—I felt the energy draining away. The climax of Black Panther simply doesn't own the intensity and insightfulness it purports. Obviously this movie worked for a lot of people…but I'm left wanting so much more.
Casino (1995)
I'm always awestruck by Martin Scorsese's effortless ability to frame shots, to orchestrate scenery, to arrange characters. That might sound lame, but that depth of composition lends such insight to his films, as that cinematic eye fully brings us into the world of his characters. The energy, the fervor, the electricity of Scorsese's aesthetic as he navigates Las Vegas's casinos—which serve as symbolic displays of the American Dream, of capitalistic greed, of the degradation of American values—is possibly unmatched by any movie made in the past five years. There's such magnitude and power attached to the film's thematic components that it makes you wonder if all these modern big-budget films that can't realize their aesthetics actually deserve their big budgets.
My one gripe with Casino is the constant narration. On paper, I really love the idea, as the form plays with the idea of history and how it's remembered. The constant shift in perspectives, which feel objective and historical but are actually entirely subjective and amplified, allows for nuance as the audience deviates between sympathy and outright despisal for people who descended from immigrants—immigrants who traveled across the ocean to find prosperity in America (oh the irony). But in practice, the everpresent narration feels intrusive in ways it never did in Goodfellas. Sometimes the voiceovers blend beautifully with the narrative and stylistic flow, but other times it glaringly gets in the way of the vitality of a sequence, of a great line delivery, of an emotionally effective moment. For a three-hour movie, that's a really tough sell. Still, the weight of the commentary and the effectiveness of the aesthetic wins out in the end.
The Automat (2021)
An odd experience. As somebody who despises capitalism, I was trepidatious about watching an entire documentary focused on this country's earliest example of a fast food giant. But I was hopeful the film would be a great learning experience about a strange piece of American history; a somber reflection on generational values; an uncompromising survey of how capitalistic ambitions can bring the downfall of a seemingly unconquerable behemoth. And sure, all of that stuff is technically part of this movie…but only inherently. Those topics aren't necessarily part of the commentary—which is instead deferential and reverent (sometimes disgustingly so).
I won't deny that even the biggest corporate entities genuinely care for their employees and believe in their products. But some nuance would be appreciated. A more cynical view of Horner & Hardart would be that the company exploited a generation's thriftiness, that the automat begged for our sympathy as it purported itself as a fixture of American life, that its business approach became the foundation for soulless brands like Starbucks and McDonald's. We're constantly asked to feel sorry for a failed business idea—and that, at its very core, profoundly disinterests me. I enjoyed learning about automats, but this documentary missed a chance to be more insightful about how generational values shape the economic landscape of this country. As is, the takeaway of this film is incredibly lame and flimsy.
Under Siege 2: Dark Territory (1995)
I will die on this hill: the number one priority of film is entertainment. That dirty word has been reduced to utter banality, applicable only to crazy action thrillers or riveting crime dramas or deranged slapstick comedies. As a result, "entertainment" is no longer synonymous with "depth." But any movie that can capture your attention? That can guide your eye through a riveting story? That can effectively transport you to another realm where the rules of your known world don't matter? That's entertainment. There's such profound beauty in a film's ability to create a spectacle of life, to astonish our senses, to challenge our views of humanity. This is, ultimately, the goal of any piece of art.
The big problem here is the inclination to believe Under Siege 2: Dark Territory is nothing but entertainment. Because most of us can agree: this movie is crazy. Steven Seagal crawls on top of a train as he listens (through superhuman hearing, I can only assume) to the bad guys discuss their evil plan in conveniently extreme detail; the ease through which Seagal takes out the evil henchmen, including the seemingly unbeatable Marcus (Big Ed from Twin Peaks!) who never lands a single blow, is astonishing; Seagal's ability to run through the carts of an exploding train as it crashes into another train is crazier than any sequence in any MCU movie. You could see all of this and think: "What stupid entertainment!" But…isn't there something moving about a film's ability to cultivate such chaos? Doesn't this sort of madness allow for the film to transcend, to more explosively explore its ideology? No, Under Siege 2 isn't a super deep film. But is it effective? Not only would I say yes, but I'd argue that its ability to fully realize its crazy aesthetic makes it more profound than most arthouse and Oscar-bait movies made these days. A great time at the movies is one of the most valuable parts of my life—so I'm not afraid to stand up for this big dumb movie.
I Am Not Your Negro (2016)
I really love watching documentaries, but they often suffer from a lack of voice. You would think the mere choice to make a documentary would force a filmmaker to enliven the subject with weight and breadth—but usually, they either steep in utter reverence of their subject or timidly sit behind the scenes as events unfold. I Am Not Your Negro does not suffer from these problems. Raoul Peck beautifully navigates the words of James Baldwin, who was dealing with the trauma of losing his friends and companions (Martin Luther King, Jr., Malcolm X, and Medgar Evers) to assassination. Baldwin's words come from the notes of his unfinished book, "Remember This House," a title that fittingly describes the scary state of humanity he felt trapped within. How do you describe that feeling? How do you speak to a nation that has forever abused you and ignored your people's voice?
I Am Not Your Negro is a film that requires the viewer to listen, not talk: listen to James Baldwin as he tries to understand how an entire population can exhibit such cruelty to a fellow human being; listen to Raoul Peck as he allows Baldwin's words to float through the ethereal space of time and comment on modern horrors; listen to this distant figure as we gain new perspective on what America looks like to one population and what it looks like to another. The beauty of this documentary isn't necessarily the subject matter, as these are subjects that remain as relevant today as they did in 1979 when Baldwin wrote these words—it's the way Peck traverses these fiery plains. It's the voice that comes from behind the camera. It's the inescapable feeling that we're not even listening to Baldwin's words, but somebody's soul-bearing interpretation of Baldwin's words. Pain and trauma travels through America generation after generation, piling and piling until it reaches a breaking point. And this film shows just how precarious that weight has become.
10 Years (2011)
Unfortunately, despite a fairly stacked cast, 10 Years suffers from a lack of zeal and direction. Clearly, the movie is about what happens to people in the ten-year gap between high school and adulthood. Have you grown out of your teenage immaturities? Does the past still haunt you? Or are you tempted by your ghosts? These questions are all inherent to this sort of film, yet none of them are explored in a compelling way (and none of them are interesting to me, anyway). Perhaps my sour high school experience has left me jaded, but I can't imagine caring about what anyone from my high school thinks about me—and I definitely can't imagine still being hung up on a high school relationship. The very impetus of the movie has no appeal to me.
So why did I watch this film? Because I thought that Channing Tatum, Oscar Isaac, and Kate Mara would show me a good time; that 10 Years would amount to more than a one-night stand with nostalgia; that adroit direction could expose the stupidity of caring about high school reunions—a concept so lame that nobody watched the movie. 10 Years is a film that everybody skipped and forgot about within a month. Heck, my own diary entry—which is just in time for the 20-year reunion—will also go forever unnoticed. Which feels sort of perfect.
He's Just Not That Into You (2009)
I certainly didn't love He's Just Not That Into You. The movie suffers from some very strange, half-baked attitudes about relationships that sneak into what is an otherwise multifaceted scope. But I was rather taken by the film's sheer efficiency, its fluid editing, and its pure fervor in detailing the ups and downs of finding your other half. That sort of finesse gives weight to the movie's focus on the trauma of emotionally abusive relationships, of feeling out of place in the dating world, of becoming whole for the first time in years. To boot, the movie is filled with lovely, nuanced performances. Jennifer Connelly wonderfully waivers between heightened comedic overreaction and authentic heartbreak, Ben Affleck is effortlessly charming and patient, and Jennifer Aniston plays the Jennifer Aniston role to movie star perfection. Those three (along with several other great performers) are doing their best to navigate what can sometimes be a head-scratching flick sprinkled with trivial moments (like the groan-inducing closing monologue that slightly sours the entire experience). Overall, the film is a decent callback to the romantic comedies of the 1930s and 1940s, bolstered further by a skillful execution of the 2000s ensemble formula that so many movies fumbled.
Signs (2002)
God bless M. Night Shyamalan. The man was put into "movie jail" for being too self-indulgent—but really, we just didn't like that his movies had a goofier side. Something like Signs—a movie that explores grief and solitude and the power of family—isn't allowed to have ridiculous-looking aliens that Joaquin Phoenix beats with a baseball bat. That's too absurd. Well let me counter with: I adore absurdity. Because "absurd" is just another way of saying "different from the norm." People are uncomfortable when Shyamalan seemingly hijacks his own premise and explores the eccentricities of humanity. But I believe it's all part of the message, of the aesthetic. Shyamalan's embracement of his ideas makes many modern films feel safe and antiseptic. Even when he misses—and for the record, he does not miss with Signs—you walk away having witnessed something truly unique. That's the kind of power I'm looking for when I watch a movie. So once again: God bless M. Night Shyamalan. We need more filmmakers to be this "absurd."
Creature Designers: The Frankenstein Complex (2015)
Creature Designers: The Frankenstein Complex was an especially cathartic experience for me during awards season when everybody is ranting and raving about movies whose technical prowess don't hold a candle to the projects handled by special effects legends like Jack Pierce, like Phil Tippet, like Ray Harryhausen. The movie itself is fairly formulaic in its Wikipedia approach—and that is definitely my biggest complaint about the movie: it's too straightforward and vanilla to truly honor these titans of industry—but it is fortunately enlivened by its behind-the-scenes footage of movie monster creation. The film also does a great job of detailing the desolate state of modern films; how capitalism and fragility has resulted in the sterilization of special effects, in a loss of terror and dynamism that was so crucial to the power of film for so long. If you're a movie lover but you don't know anything about the history of special effects in movies—or, like me, knew very little—then this documentary is essential viewing.
The Last Dance (1993)
I absolutely adore Juzo Itami. Tampopo is one of the absolute best movies about food, and A Taxing Woman might have my favorite movie character ever. But The Last Dance failed to make a deeper connection with me. I can't be too upset, as I suppose this sort of movie is inevitable: after suffering a near-death experience, Itami made a movie about a director who has 365 days to live. A movie like The Last Dance that so deafeningly navigates the treacherous waters of death can either feel transcendent or self-indulgent (but either way, I do realize: it's necessary). For me, The Last Dance deviates into that latter category, as it candidly moves away from a more nuanced story to one that screams about all the fears and joys of confronting death. I felt the movie was naturally moving towards a buoyant perspective on death that fit with tangential topics concerning regret, selfishness, and medical ethics, but Itami yanked the story towards the catharsis without resolving several narrative threads. The movie's final 30 minutes certainly produce a powerful statement, but it also exists in a vacuum that lost much of its potential power.
Mandibles (2020)
God I wish movies would be shorter. Seriously: we should put a 100-minute time limit on movies. And if a director wants more minutes, you have to make your case to the Brevity Board of Hollywood. Mandibles packs so many interesting characters and crazy situations and thought-provoking ideas into 77 minutes that it makes all 157 minutes of Tár seem like pompous torture. With its short runtime, with its absurd premise, with its Dude, Where's My Car? energy, Mandibles doesn't stand a chance in modern movie culture. When many people say they're looking for movies to say "more," they literally mean more—more ideas, more societal parallels, more characters to whom we can relate. But why does it matter when movies fumble all that weight?
When your movie explores an ideology so eloquently, when your movie realizes its aesthetic so precisely—that's saying more. Your ideas reach deeper and extract something more profound. Mandibles is a buddy comedy about two dudes who find a giant fly in their trunk. But in Manu and Jean-Gab's pursuit to capitalize on their bizarre discovery, Mandibles skillfully navigates a cavalcade of themes ranging from capitalism to class warfare to the power of kindness to nonconformity to what makes life worth living—ALL IN 77 FREAKING MINUTES. If you think Mandibles is doing less because of its length, then you might be watching movies wrong.
Logan (2017)
I like Logan for all the same reasons everyone else seems to like Logan. In a world filled with sanitized superhero movies that can't be too adventurous under the Disney formula, it's so refreshing to see a superhero movie explore such cruelty and abuse, to use curse words and torture, to kill with reckless abandon (including children!). There's a mercilessness to Logan—a sense of imprudence that, while sometimes misguided and overtly cruel, often feels revitalizing tonally for the genre.
With all that said, I think Logan loses its footing as the story chugs along. James Mangold is a very Hollywood filmmaker: his films are competently structured and edited (which, in the modern movie industry, is increasingly rare), the actors always deliver solid performances, and the score perfectly lines up with the emotional journey of the characters—it's all stuff I appreciate. But there's something about Logan that almost feels too rigid and pointed. Like Mangold and the production company are shamelessly aware of their unique approach to the genre. The movie feels overtly steeped in the pain of misery of Logan's downfall…to the point where I wonder if the redemption has the power it should for such a classic character.
To be clear: I don't need a movie to hold my hand. One of the worst things a movie can do is treat its audience like a child, to constantly dump exposition on our pretty little heads, to blatantly state the emotional journey at hand. Logan's struggle to find himself, to overcome alcoholism, to become part of a family once again—that is all inherently affecting. So, no, we don't need to be guided down that emotional path with very much instruction.
But…wouldn't it be nice if we got a little bit of help? If there was some tenderness to accompany the squalor? Does the movie need to be so drenched in pain and misery? Does every bit of hope and optimism have to be colored with terror and gloom? I know it's more of a personal grievance I'm expressing. But I really do think it hurts the story to never see Logan experience a shred of lighthearted humanity. I feel like that approach caters to a very specific demographic to which I simply don't belong. I don't mind a cold-blooded superhero movie—in fact, I welcome it. But without more emotional texture, it starts to feel a bit vapid.
Isle of Dogs (2018)
As much as I enjoy Isle of Dogs and revel in its effortless storytelling…I can't deny that I've grown a bit tired of Wes Anderson. To be clear: I'm a big fan of this movie (in fact, pretty much all of his movies). But after watching Isle of Dogs, I'm convinced I'll need another year (or two) before I watch another Anderson flick.
Perhaps it's because I watched The French Dispatch recently, but the unchanging stylistic focus of Anderson's films makes it difficult for each movie to craft its own aesthetic. I start to see similar takeaways and catharses—which, of course, isn't an uncommon practice for a director. But Anderson helped me to realize the importance of versatility in direction. Diversity is very important in keeping things fresh and sparking new insight into universal truths. A great director may attack a common set of themes—like, say, Martin Scorsese with guilt and redemption, or Stanley Kubrick with war and violence—but they also have the ability to explore those avenues in new, refreshing ways.
I feel bad. I have plenty of positive things to say about Isle of Dogs. I think it's a great kids movie (I hope my own children enjoy it someday). I think the acting is especially fantastic for an animated movie (Bill Murray and Jeff Goldblum had me cracking up). I really love the animation, as it's challenging the genre in ways few other movies are doing. But as I sit here to write about the film…all I feel is exhaustion. I've been an Anderson fan for nearly 20 years, and only now am I realizing how much of a toll it's taken on me. Wes Anderson is a genius—a genius I need a break from.
Erin Brockovich (2000)
I love Steven Soderbergh's ability to find humanity, the benevolence of life buried amongst the insane. His films feature people who have been thrust into larger-than-life scenarios, yet most of the time we spend with them feels strikingly familiar and routine. It brings an air of authenticity to a movie that has no business appearing authentic. When watching one of Soderbergh's films, you truly feel superhuman—like even someone with the most commonplace of abilities could pull off something extraordinary.
Erin Brockovich is likely the most sentimental Soderbergh ever got with that aesthetic. While the characters we root for in his films are often heels or anti-heroes, Erin Brockovich means nothing more than to spread goodness into the world. She is a common woman with common drawbacks experiencing the common cruelties of life—so, naturally, she is inspired to help the common people who have been disenfranchised by the seemingly unstoppable powers that be. (At one point, Soderbergh fittingly nods to the David vs. Goliath storyline that permeates his movies.) Soderbergh does such an elegant job of showcasing Erin's verve that you can forgive the sometimes rather hamfisted, cartoonish portrayals of her counterparts—really, that's just part of the aesthetic. Erin's fortitude, her care, her dedication to helping her fellow man is so beautifully written and acted that it's hard to be cynical about any sentimentality at hand. Sometimes it's just nice when a movie is…well, nice. In comparison with today's rather grim movie culture, I'll take that energy anywhere I can get it.
Drive My Car (2021)
Drive My Car caught me off guard. I hadn't seen a modern Japanese movie since…well, Wheel of Fortune and Fantasy—also directed by Ryusuke Hamaguchi. American movies are always so efficient, so front-and-center with their themes and character journeys, that I forgot filmmakers like Hamaguchi like to mosey, to steep. It's an essential component of his aesthetic, as the characters contemplate and reflect on life's often cold, unforgiving existence.
I really enjoyed spending time with the characters of Drive My Car. The emotional catharsis experienced by Hidetoshi—the payoff of the entire film, which takes nearly three hours to achieve—is indeed an arduous journey. We are required to sit, to listen, to wait for Hidetoshi to fully comprehend his surroundings—his new friends, his lost love, his dispassion for his work—before he can be ready to move on from such a traumatic experience. Drive My Car isn't pure entertainment like we're used to with Hollywood. Instead, Drive My Car aims to be reflective of life. Efficiency isn't the key here—reflection is the lifeforce of this film. The slow and steady mundanities of life that occupy our everyday are captured with such calculated prowess. It left me with a calming feeling that made me strikingly aware of my surroundings, made me feel human.
Friday the 13th (1980)
Horror movies have an incredible ability to capture the anxieties of the time. Night of the Living Dead, The Texas Chainsaw Massacre, Jaws—in retrospect, critics realize how valuable and vigorous their stories feel in response to politics, to war, to changing values in America. And perhaps that's why I was weary of watching Friday the 13th (a movie that eluded me for years!). Would this become another Halloween? Aka an overpraised classic that lazily putters around the inherent thought-provoking core?
Thankfully: no. This one hits hard. Much like Tobe Hooper's incomparable Texas Chainsaw Massacre, the obscenities of Sean S. Cunningham's slasher feel born from the Nixon era, feel prescient of the oncoming Reagan era. The blue collar adults near Camp Crystal Lake are weary of the darkness that looms, while the nihilistic kids who confidently mark their territory—having carefree sex, drinking and smoking like there's no tomorrow—laugh at such apprehension. The cold cruelties of life lurk in the dark crevices of Camp Crystal Lake, waiting to give these kids the most merciless reality check imaginable.
Death and misery have such power in films because they become the most profound symbols of everyday life. These counselors are desperate to escape death; to hide from the unyielding barbarism of regressive politics. Yet, in their fight, they cause collateral emotional damage to people like Mrs. Voorhees. Trauma settles, pain erupts, revenge is sought, blood is shed—the cycle continues. Pain and suffering are steeped in this country's DNA. For as much progress we make, just as much damage seems to follow. The only solution to this never-ending problem plaguing America is an empathetic ear, an understanding of humanity. Friday the 13th balances savagery with empathy beautifully.
Notting Hill (1999)
I gotta admit, I was really not into this movie at first. The energy felt so stale, so barren, so…lame? I didn't understand why Anna was at all attracted to William, and I didn't believe they shared enough captive energy to carry an entire film. But as I relaxed and became more aware of the characters, I realized it was no monotony at hand—there was melancholy. Heavy melancholy. There are so many quiet, seemingly "stale" moments because these two people who had experienced heavy emotional trauma were trying to find their footing with one another. It was awkward, it was clumsy—it was honest as hell.
And where did that trauma originate? Well…from life. From the everyday. This world can feel so empty and be so cruel to us in ways we'll never understand—in ways we sometimes don't even recognize. The melancholy slowly settles in for years, leaving us a dejected mess that feels alone in a world filled with billions. Maneuvering through that void? Finding love in such inhumanity? It can feel impossible…yet it's something we all experience. Yet we can find love and warmth and understanding with our fellow human beings. One day we feel like there's no way to win, and the next we feel invincible. Notting Hill captures that universal feeling with its aesthetic, revealing the tenacity required to find an antidote that will alleviate a little bit of the pain.
The Front Page (1931)
Criterion Channel claims that Lewis Milestone directed this influential screwball comedy with "verve." Honestly, at first, I found that to be the biggest inhibitor for the movie. The camerawork was chaotic and the characters were off the chain. But as I settled into the rhythm of the movie and understood its intentions, I realized how purposeful the manic pacing was.
Hildy Johnson is at a crossroads in life: does he stay in the newspaper business that's been tearing him away from his girl? Or does he finally settle down and start a quiet life with someone he loves? Every high-octane, disorderly moment is meant to capture both the allure and the anarchy of his previous life. He was addicted to his job because it gave him a rush—he was essentially a junkie. But as the movie shifts into the second half, the quiet moments reveal the vulnerable man within. There's more to life than capitalism, than work, than notoriety. We must find balance in life or we'll go crazy. Through this very human exploration, The Front Page covers all possible emotional ground an entertaining movie can cover: humor, love, passion, anger, sadness, warmth, catharsis. Directed with verve, indeed.
John Wick (2014)
My plan was to watch all the John Wick movies before the fourth one comes out. But…man. I don't know anymore. What a flat, miserable action movie this is. To be fair: Keanu Reeves is working his ass off, trying to bring gravitas to a purposely monotonous character. But Reeves isn't helped by insufferably joyless choreography that is the equivalent of point-and-shoot video games. Headshot after headshot, body after body, lifeless moment after lifeless moment…I'm truly blown away that anyone can find amusement in such coldness.
The only ounce of profundity lies in John Wick's inherent struggle with grief—but even that theme is carelessly tossed aside as he mows down villains. You could argue that the killings themselves are reflective of his traumatic journey, but that would require (at the very least!) for the murders to be artfully shot. Otherwise…what psychological power am I supposed to glean? I can't appreciate this movie on either a stylistic or philosophical level…because both levels are completely absent. The only forgivable moments are when Reeves—in all his delightfully stoic glory—is beautifully framed in the neon glow of nightclub life. Other than that, John Wick is a giant waste of time. I'm hoping there's more life (oh the irony) to be found in the sequels.
The Big Combo (1955)
Film noirs are some of my favorite movies because of how deceivingly optimistic they can be. Seemingly, with their dark and grisly demeanors, noirs scream defeatedness—American society is a mess, lawlessness runs amok, and powerful politics are out of control. But by going so far in the "negative" direction, film noirs had an immense opportunity to highlight the solution to such disorder. And very few noirs found that optimistic tone more profoundly than The Big Combo.
Police Lieutenant Leonard Diamond is obsessed with taking down the ruthless gangster Mr. Brown, who constantly gets away with murder and pushes Diamond to the edge of sanity—the edge of morality. Brown teases Diamond and questions his manhood, forcing Diamond to question his way of life and what's important. But defeating Brown—defeating hate and evil—requires Diamond to look inward, to love himself and embrace the people around him. Every glorious and beautifully lit shot, every enrapturing character dynamic, every emotional crossroads faced by Diamond is efficiently mapped out and masterfully conveyed. The Big Combo is a testament to the long, arduous, seemingly unconquerable game of life; to the goodness you must channel and manifest to turn that darkness into light.
Bend It Like Beckham (2002)
Believe it or not, I've always been interested in watching this one. Mostly because it was a childhood favorite of my wife's. I'm fairly forgiving when it comes to teen-focused movies from the late-90s/early 2000s. I grew up loving the "Disney Channel Original Movies," and Bend It Like Beckham is only a couple steps above that bizarre faction of cinema. The film's message is good and honest, the acting is respectable and committed, the style is totally unhinged and completely watchable—three tests that many modern movies fail. Bend It Like Beckham succeeds in its simplicity: it captures the difficulty in belonging, in finding a home in this cruel world when you constantly feel like a stranger. Manic, clever, innocent fun—wow. Modern movies sometimes make me forget how easy it is to make a good film.
Mamma Mia! Here We Go Again (2018)
The first Mamma Mia! is a legitimately moving experience about the difficulty of understanding your very essence. Sophie believes finding her real dad will become the missing piece in her own lifelong jigsaw puzzle before marrying the father of her future children. The ambition, the restlessness, the pure joy of that journey is navigated through the music of ABBA, which becomes the glue holding the entire aesthetic together.
Here We Go Again does an admirable job of extending that energy. It's not necessarily a great movie, with the obvious flaws lying in the somewhat frivolous backstory for Donna. The dance numbers that felt heartfelt and challenging in the first movie—as they were so intricately tied to Sophie's desire to feel whole again—tend to come across as haphazard and arbitrary in the sequel. They're fun, they're enjoyable…and they're a wee bit vapid. Honestly, it's not the biggest crime. And all seems forgivable as the movie finds its footing in the final third, when Sophie is forced to take a step forward in life as a parent in the wake of her mother's death. This movie has a special place in my heart because it affects my wife—a mother for the first time this past year—so deeply. Despite the flaws, its pureness is undeniable.
Resident Evil: Afterlife (2010)
Whenever there's a single director that the entire critical community hates? That's when I know to pay attention. Because almost every single time it means the filmmaker has a pure, unadulterated style that hasn't been infected by the Hollywood standard. Paul W.S. Anderson is one such director. His movies aren't always great—but they sure as heck challenge you. They are completely alien forces that move and breathe and feel like no other modern flick. Obviously this defiance pushes the critical mass's buttons, as the "purveyors of taste" prefer to honor the chosen directors who dutifully remain in their designated lane. What these critics—you know, the ones who gave Resident Evil: Afterlife a 21% on Rotten Tomatoes—don't realize, however, is filmmakers like Anderson are the very kinds of auteurs they used to praise. Critics and the Academy are constantly three steps behind collective shifts and movements, while the Andersons of the world are shifting the zeitgeist.
With all that said: Resident Evil: Afterlife is where Anderson figured everything out. The action is so perfectly choreographed that even the most ridiculous of moments are wonderfully moving. The movie has such fervor, has such confidence in its pacing, such contempt for the ever-boring norm that you'd have to be a mindless Umbrella Corporation drone to not feel invested in these characters and their impossible fight against totalitarian forces.
A Taxing Woman (1987)
I love Juzo Itami's entire stylistic approach. He's energetic, he's brash, he's absolutely lawless with his storytelling, allowing his characters to create the madness at hand—and then navigate the madness at hand. In no movie did he do a better job of finding the heart of his characters and the wisdom of his message than A Taxing Woman. A flooring, moving experience, this 1987 "detective" story gravitates between richly intelligent comedy and profound existential quandaries with ease, creating its very own Philip Marlowe in the tax evasion universe. Being my second watch, this one unexpectedly left me in tears at the end. I knew I enjoyed it—but now I'm glad to absolutely love it.
Vivarium (2019)
Another case of a film that's entirely concerned with its social commentary…and not much else. In this case, Vivarium is attacking the American dream—with none of the grace Chung in Minari, none of the pizazz of Luhrmann in The Great Gatsby, none of the surreals of Lynch in Blue Velvet. Instead, it's an ugly, feckless, vapid mess that constantly broods and has nothing much to say. Cynicism at its finest—or worst, in this case. Pretty torturous to watch.
Valerian and the City of a Thousand Planets (2017)
While this wasn't the best 4K transfer, it was still spectacular to re-experience Valerian for the first time since theaters. Luc Besson does the kind of universe building for which I'll happily pay the price of admission. The characters are so rich and well drawn—even the small side characters with the tiniest of narratives—that I'm enraptured with the web-like storyline that constantly contorts, contracts, and eventually comes back around in a beautiful loop. Please give me more sci-fi movies like this.
Parasite (2019)
Along with Everything Everywhere All At Once, Parasite is one of those movies where I don't align with the larger film community. Interestingly, I have similar problems with both: their messages are blockheaded and loud, rarely ever nuanced or profound. While both movies have great intentions, they suffer from a rather doltish approach to topics with incredibly deep roots. In particular, Parasite is rather ugly in its structure, opting for thick-skulled characters and obdurate commentaries on capitalism. As someone who despises capitalism, I couldn't find my footing with this one. The film is overbearing where it should be refined, skittish where it should be biting, unseemly where it should be compassionate.
Heathers (1988)
A crackerjack film that aims to provide a deeper reflection on teenage brutality. The performances are all on point, the message is clear, and the writing is very clever—perhaps too clever. With this kind of banter, I always find it difficult to worm my way through the dialogue and concentrate on the meaning. It's the same problem I have with Sorkin. The writer is way too present for me to get past him and become one with his characters. And the plot becomes so outrageous that it seems to lose sight of the message. Still, Heathers is a very entertaining movie that still somehow seems to remain culturally and socially relevant.
First Love (2019)
Strangely, First Love seemed to come and go without much fanfare—and, to this day, feels lost to time. Maybe it'll experience a resurgence someday, a cult-like following, because Takashi Miike's crime ensemble has incredible energy. I'd compare it with beloved films like The Departed, Pulp Fiction, and Snatch, except First Love is much more visually stimulating than any of those movies. Plus, the characters are so expertly blueprinted that they could become meme-able cultural icons.
Drop Dead Gorgeous (1999)
A movie I remember thoroughly enjoying as a teenager—that I continued to enjoy as an adult. Done much better than most mockumentaries—a genre which generally doesn't enthuse me—Lona William's canny screenplay becomes a perfect vehicle for the actors, who all absolutely slay in this film. Drop Dead Gorgeous takes a comedic look at the pressure to be "beautiful" in America, whatever that means. The twists and turns of the beauty pageant storyline provide a well-rounded response to such an absurd notion that continues to persist to this day.
Johnny Guitar (1954)
Nicholas Ray is my kind of filmmaker. This guy loves to steep in the moment, relish in the tension, sit with beautiful colors and imagery. Johnny Guitar is seemingly very forward with its themes of sexuality and the death of the American frontier—which is exactly why it feels so dynamic, so vital. Ray embraces the vitriolic color of his characters and produces a film that feels too self-conscious to own the naturalness of westerns that evoke similar ideas. Johnny Guitar is an artistic anomaly in the canon, forcing the viewer to rethink the tropes expected of a typical American western and recognize a wilder, sexually liberated frontier that's encroaching on the plains.
Road to Salina (1970)
There's something very mysterious and alluring about Road to Salina that I haven't quite been able to pinpoint. I watched this movie 350 days ago, yet I can recall scenes like I watched it yesterday. The storytelling is tireless and the acting is self-aware, causing this rather ridiculous movie with a very simple narrative to feel vibrant and arresting. Its willingness and desire to shock and awe becomes part of the fun—even if it never shocks or awes that much because it feels so foreign and ridiculous. It's a fully realized unpretentious vision that I appreciated.
The Blue Lamp (1950)
It's interesting to compare the American noirs with the British noirs. While both entities feel grim and defeated, there's a sense of urgency to the American noirs that signals something aggressively hopeful. But British noirs tend to feel a bit lethargic by comparison. British noirs may have a similar hopeful plight, but humble attitudes inform the aesthetic, causing movies like The Blue Lamp to lack the energy necessary for such social commentary. It's a fine movie with fine acting and fine ideas…and that's about it.
Ip Man (2008)
As a mild fan of martial arts, I fully expect to have fun with the fighting…and am content in dealing with broad-stroke characters. But Ip Man challenged my apathy. Every character arc felt eye-rollingly obvious and overdone, while the fighting itself seemed uninspired and passive. I never understand how these kinds of movies speak to such a large audience. Obviously the film is pandering in its outright idleness…but to whom? Who is watching Ip Man and believes it holds a candle to something like Enter the Dragon or The Grandmaster? Quite a boring movie if you ask me.
Under the Silver Lake (2018)
The first time I watched this movie, I wasn't impressed. It felt too plot-focused and consumed with the mystery for me to care. But this time around, I gave myself over to the convoluted storyline and found beauty in the disarray. Sam's exhausting obsession with finding Sarah informs the film's aesthetic, as his sleuthing becomes a representation of anxious existentialism, political frustrations, generational divides—the list goes on. And that's the beauty of Under the Silver Lake: it's a cavalcade of ideas told through a relentlessly stylistic lens. As it turns out, I didn't like the movie the first time because…I couldn't keep up. But now I'm racing to keep in step.
Night Tide (1961)
I had always been intrigued by Curtis Harrington after seeing Fragment of Seeking, and Night Tide has me hopeful about his artsy horror movies. His filmography seemingly hasn't stood the test of time—which, in my experience, could be a sign that his aesthetic satisfyingly lies outside the norm. He pulled some great performances out of Dennis Hopper and Linda Lawson, and the sense of dread and anxiety that permeates this rather obscure fantasy movie kept me hooked the entire time. Not an amazing movie, but definitely unique.
Constantine (2005)
I had a feeling I would like this one—and I was right. Anytime critics gang up on a movie—especially if it's an action movie from the early-to-mid 2000s—I'm assured that it's at least worth a watch. Often critics decry any filmmaker with vision; any piece of art that's self-indulgently steeped in its blockbuster aesthetic. Constantine knows exactly the kind of movie it is from start to finish, and its defiance of anything that could be remotely considered pretentious is exactly what makes it so watchable and lovable. I get why this one has a following, and I'm excited for the sequel.
Alita: Battle Angel (2019)
Alita: Battle Angel turned out to be a better theater experience than at-home 4K experience. While the movie looks quite lovely at times and Robert Rodriguez finds order in the computerized chaos, the characters often felt like boring caricatures of villains and heroes I've seen a million times. Rodriguez—whose movies just about never interests me—seems to focus on fun and games more than people. Which is fine. But by the time the credits roll, it often ends up feeling like the least interesting parts of a Tarantino movie.
The Swimming Pool (1969)
The first time I saw The Swimming Pool, I fell in love. I absolutely adored the atmosphere—the constant sense of uneasiness between the characters was palpable; I had never been so aware of the dead space that existed between people in such a tense situation. On this second watch, however, it just wasn't hitting the same. That awkward space felt a little more tedious than tactile. Great acting and interesting story, but the movie simply has too much dead air.
Out of the Fog (1941)
As part of the Criterion Channel's November Noir lineup, I've been watching several film noirs this month. It's a genre I love, that I'm still discovering. I am transfixed by the existential dread that permeates the genre during a time when it felt like the world was falling apart. And while I've seen several great film noirs this month—This Gun for Hire, Fallen Angel, The Glass Key—none have made quite the impact that Out of the Fog left. The film might lack the energy and flourish of the more sophisticated Hollywood crime dramas of that time period, but it's full of incredible performances (John Garfield is a champion, Ida Lupino is melodramatic perfection, and Thomas Mitchell quietly steals the show) and insightful ideas about the state of American society in the face of inescapable fascism.
It's one of those film noirs that's incredibly blunt in its commentary—but that's what makes it work. Stella shouldn't embrace tyrannical temptations, but she also can't coast away in her little bubble while others suffer. And that overwhelming see-saw is key to the film's aesthetic: Goff is a cartoonish lure to narcissism, smugly fleecing the quiet, humble inhabitants of working-class America; while Stella's father, Jonah, shrewdly maneuvers his daughter to remain loyal to her small town, to refrain from dreaming bigger than her well-to-do high school sweetheart. Is Jonah any better than Goff? By the end, they both become killers, they both relish at the sight of money, and they both manipulate. All the while, Stella—the innocent, sincere, wide-eyed dreamer who doesn't know how to find happiness in the changing American landscape—is stuck in the middle. And she's left to clean up the debris by the end.
The Glass Key (1942)
Modern films aren't necessarily bogged down by excessive plot—they're crippled by an inability to efficiently traverse and excitedly detail their excessive plots. The expeditious-yet-astute storytelling of The Glass Key makes so many of today's saturated crime thrillers feel embarrassingly limp and meandering by comparison. Each of The Glass Key's top notch performers delivers a punchy, incriminating blow to the shady behavior that ran (and still runs) amok in American politics—and it's done with characters that are fascinatingly written. It feels crazy to say this, but that's not something I used to in modern cinema.
Alan Ladd is perfect as the stone cold Ed Beaumont, who daringly dukes it out with the nastier parts of society with twice the intensity (and in half the time at 85 minutes) as Robert Pattinson's Batman. Veronica Lake, stripped of the self-seriousness that plagues modern thrillers and free to steamily tempt the virile characters of The Glass Key, makes Rosamund Pike's in Gone Girl femme fatale feel cartoonish and dreary. Brian Donlevy is pitch perfect as the political manipulator Paul Madvig, whose antihero presence commands our attention and challenges our loyalty so much better than any of the eye-rolling villains of empty exercises like Wind River. And don't get me started on William Bendix as the hideous and destructive Jeff, who makes Paul Dano's lunatic character in Prisoners seem laughably ordinary. The Glass Key is pure entertainment from start to finish, yet it never dumbs down its humanistic observations. Take notes, modern filmmakers.
This Gun for Hire (1942)
I almost skipped on watching This Gun for Hire. I saw it five years back and wasn't very impressed. The storytelling felt thin and the characters felt standard compared to the more extravagant film noirs I've always loved—your Lauras, your Kiss Me Deadlys, your On Dangerous Grounds. It seemed to me that a director like Frank Tuttle couldn't keep up with the rapidly paced plot, the actors couldn't liven up a rather commonplace storyline, the screenwriters couldn't quite bring the social commentary to life. But now I have to admit: boy was I wrong.
Upon my reluctant rewatch, I found myself entranced by the gritty nature of the film. Tuttle is a proletarian filmmaker—his entire aesthetic is laden with abrasive introspection, a workmanship attitude that entrenches itself in the unforgiving social ladder of America that dictates who gets a leg up and who is doomed to the trenches. Raven, played with such menacing grace by Alan Ladd, is scarred by a flat iron his aunt used to beat him as a child. Ironically, this scar that became a symbol of his doomed impoverished status, as it is used by police for identification in their manhunt. Yes, Raven is a killer. But he is also a victim of abuse, entrapped by his past. The movie doesn't aim to reform his character, as the final scene may indicate to some viewers. Instead, the slow fade out into credits signals that Raven will always be doomed by his past not because he is evil, but because society made him that way. And Ellen—played by ever-watchable Veronica Lake, who just absolutely steals the show—sees right through his resilient veil. Raven may be tough—but he's not impure. He's much more of a victim than the entitled scumbags he kills for a living.
Fallen Angel (1945)
The only Otto Preminger film that didn't blow me away—and, in fact, quite underwhelmed me—was Angel Face. The only difference between Angel Face and three other great Preminger films: Where the Sidewalk Ends, Laura (perhaps the greatest film noir of all time), and Fallen Angel? That would be cinematographer Joseph LaShelle, who framed such underrated classics as Cluny Brown and 7 Women. Together, these two filmmakers can apparently turn any ordinary whodunnit into a thoughtful reflection on humanity.
It should be no surprise to anyone that Dana Andrews plays the guarded beaten-to-the-ground-by-society drifter Eric Stanton with depth and finesse. His tough exterior slowly but surely reveals its deficiencies, cautiously and elegantly revealing a broken man who desperately desires to feel loved. Stanton constantly pursues what he thinks he wants, what society has convinced him to chase, always reluctant to be vulnerable and open to people who care about more than his status. Stanton's half-hearted grifting of Alice Faye—who is inhabited with such poise and complexity by June Mills—becomes an ironic reflection of his much-needed vulnerability. Stanton doesn't need the superficial arousal of Stella (there aren't enough positive adjectives to describe Linda Darnell's relentlessness, by the way) or the bank account of June—he needs love. He needs a home. He needs to feel whole again. Feel whole for once in his life. Fallen Angel is all about that fundamental journey. And even given all the adept performances, this film wouldn't carry nearly the same weight without Preminger and LaShelle behind the camera. Not only do they give actors room to breathe, but they allow their nail-biting story to captivate and flourish. What a film.
The Blue Dahlia (1946)
As indicated to me by The Glass Key and This Gun for Hire, there may have been no better duo in film noir than Alan Ladd and Veronica Lake—yes, perhaps eclipsing Bogart and Bacall, Andrews and Darnell, Ford and Hayworth. Their chemistry goes far beyond the steamy crowd-pleasing flair that big studios wanted to represent Hollywood back in the day. Together, Ladd and Lake create filmic fire, a diligent exercise in character work, an intense cross-examination of hypocritical America. Yes, they make movies watchable and entertaining as hell. But more importantly they make films have an impact, help them last and feel relevant decades later.
The only roadblock? A stale, stodgy eye. To be fair, I've only seen one George Marshall film—this one. But if The Blue Dahlia is any indication, then I can expect a relatively comatose camera detailing the proceedings. Penned by Raymond Chandler, it's no surprise that the film won over critics and excited audiences at the time (like I said, Ladd and Lake can light up any story). But Chandler's stormy material only works when the camera can keep up. Masters like Altman and Hitchcock traversed Chandler's scripts with depth and clarity, while the Wilders and Marshalls of Hollywood were bogged down by an overbearing plot. The Blue Dahlia has a promising foundation, equipped with hard-hitting social commentary regarding mental abuse in America. War, greed, politics—it's all in play. But before long, the movie becomes nothing but plot. It's a greatly entertaining plot, mind you, acted with gravitas even by people not named Ladd or Lake (William Bendix is a character actor for the ages, and Doris Dowling is the most watchable cruel housewife ever). But by the end, The Blue Dahlia feels more exhausting than enrapturing. Marshall wears the thematic meat of the film thin by the end, turning Chandler's promising ideas into a blockheaded lecture. It's a good time at the movies, but you'll need to stretch your legs afterwards.
The Postman Always Rings Twice (1946)
Nothing shocked me more this month than my utter apathy towards The Postman Always Rings Twice. While I shouldn't be surprised that a revered film noir also happens to be one of the least adventurous and most problematic of the genre, I was convinced that players like Lana Turner (who is entracing in Imitation of Life), John Garfield (who might have given the best film noir performance ever in He Ran All the Way), and Cecil Kellaway (one of the great versatile character actors of Old Hollywood) couldn't let me down. But by the end of The Postman Always Rings Twice, I felt nothing but disappointment.
It was odd to watch those three players seem awkward and unrelatable in such a misfire of a film. Turner constantly feels unconvincing as the torn housewife who wants a taste of the finer life, likely due to the script's loyalty to the source material. On paper, Garfield's character Frank Chambers is actually quite similar to Nick Robey in He Ran All the Way—yet Garfield lacks the careful framing of James Wong Howe and the experienced pen of Dalton Trumbo to accentuate the nuance. And, to my absolute shock, Kellaway's usual charm felt charmless, to the point where his presence became a tropeish nuisance. Sadly, The Postman Always Rings Twice becomes a cautionary tale about the importance of director-actor relations, as great filmmakers are capable of properly showcasing their talent and extracting the thematic clarity necessary. Standing next to a classic like Fallen Angel, this strangely revered film noir's chastisement of the American Dream feels as biting as that dead cat (which, in my opinion, gives one of the better performances of the movie).
Kiss of Death (1947)
I knew Kiss of Death would be my last showing of Noir November. Not because the month is officially over…but because I felt exhausted by the end of what I found to be a tiresome exercise in noir storytelling. The only other film I've seen from Henry Hathaway is the rather underwhelming (and slightly annoying) Marilyn Monroe thriller Niagara, which gave me pause before starting on Kiss of Death. However, I was so enticed by Victor Mature, Brian Donlevy, and Richard Widmark (who is perhaps most remembered for his scummy performance in this film) that I couldn't convince myself to pass it up.
The good news is that those three gentlemen made Kiss of Death bearable, and oftentimes very watchable. The bad news is that Hathaway provided no help by listlessly drifting about an urban crime scene that should feel vibrant and exciting. The highest praise I can offer Hathaway is that he allowed his actors room to breathe and find their voices. The long, contemplative shots of Nick Bianco allow Mature to display his versatility, ranging from cold and stubborn to loving and protective. Donlevy is as absorbing as ever, skillfully playing the vigilant-yet-distressed lawyer. And Widmark earned his accolades by gleefully inhabiting such a despicable presence. (The only dud of the cast is Coleen Gray, whose implicit admiration of Nick feels forced and empty.) But those actors are stuck in a barren landscape where the crime never feels exciting and the legal system never feels merciless. Thus, the theme of societal entrapment never takes flight and never has bite. We're simply watching the reality of criminal activity and legal discourse. Which by no means is a flawed starting point…but, as is, sure as heck isn't as riveting and revealing as it should be. Now excuse me while I take a nap.
The Devil Wears Parada (2006)
You know those terrible TV shows where every single character seems like an awful human being with no redeeming qualities? And then you wonder how anyone could make themselves watch this crap? That's how I feel about The Devil Wears Prada.
I don't mind when characters are bad people—but they need to be bad people I can become invested in, that I can empathize with. Someone with a shred of humanity that makes me think, "OK, this guy must have had a rough childhood or something." Just about none of that exists for any character in The Devil Wears Prada (except for the awesome Stanley Tucci, whom I suspect requested the privilege to completely rewrite his character). Everybody in this movie is selfish, is manipulative, is close-minded, is neglectful. Worst of all, they are all completely vapid.
There are many great movies where the characters are self-consumed narcissists (The Discreet Charm of the Bourgeoisie, Boogie Nights, The Importance of Being Earnest) because those characters are either A) presented compassionately or B) serve as a lesson for the greater good. There's nothing redemptive about these people who treat each other like garbage, and the "lesson" is a hamfisted and trite one. We get it: Andrea encounters everything she could become for straying from her "destiny" as a serious journalist. Miranda is the self-centered capitalist; Emily is a materialistic robot; and Nigel is what happens if you remain stuck in a job where you're overshadowed for too long. Oh, and I guess Christian represents your deplorable fate if you…don't stay with your dunce of a boyfriend who doesn't listen to you and never tries to give advice that isn't completely condescending?
Nah, this movie ain't it. It doesn't even have very much fun with the fashion formula because it's too busy rushing back to cover petty, empty drama. From beginning to end, it never takes the right step or makes the right move. An all-around dud of a flick that pretends to be something it very much isn't. You might as well make me watch a mindless season of television, which is every bit as useless as this movie.
78/52: Hitchcock's Shower Scene (2017)
The first time I watched Psycho, I wasn't a huge fan. But the more I've read about the film (in anticipation of a giant explanation I plan to write) and the more I've learned about Hitchcock's creative process, the more I've become fascinated with everything the film represents. And nothing has provided me with better insight than the documentary 78/52: Hitchcock's Shower Scene.
As soon as you can get past the cavalcade of celebrities gushing over the "Master of Suspense" (a format that honestly makes me grimace), you can settle into a breathtaking examination of what many consider to be the first slasher from Hollywood. While the technical exploration of Hitchcock's filmmaking process—from the conception of the script to his work with the actors to the chilling score to the hilarious promotional material for the film—is fascinating, the most delightful part of the documentary was watching everybody's different interpretations and reactions to the movie. And not just to Psycho itself, but to this single scene from Psycho. You can see the light in people's eyes as they recall their first memories of witnessing this revolutionary moment from Hitchcock, and you can tell that it's warped the way they watch and make movies.
By the end of 78/52, you've waltzed through a labyrinthine journey that leaves a phenomenal artistic work in even higher regard. I have a feeling the next time I watch Psycho—which will be very soon—I think I'll be a full-fledged fanboy. WHAT A TWIST!!
Desperado (1995)
A film from Robert Rodriguez has the wisecracking dialogue of a Quentin Tarantino flick; the playfulness of a Wes Craven joint; the gunfire of an Anthony Mann outing. So…why don't I ever seem to love Rodriguez's movies? Why does a story like Desperado leave me feeling unfulfilled?
In truth, there's nothing wrong with the concept or the script, which inherently seems filled with enough melodrama to keep me interested. Sadly, I just can't ever seem to break into Rodriguez's stylistic approach. Desperado has notes of the three previously mentioned directors—and perhaps that's where the problem lies for me. Rodriguez's aesthetic certainly has its trademarks…yet it never feels unique. Never realized. And always just a little too dogged for me to take seriously.
Tarantino, Crazen, and Mann never sacrifice the drama for humor and style—but sometimes that feels like all Rodriguez is doing. The second I become invested, everything turns into a big joke. Which happens over, and over, and over again. To the point where the kooky dialogue becomes annoying, the wild characters become unrelatable, the outrageous gunfire becomes exhausting. Which leaves me cold by the end. I certainly recognize the talent on display, but I never seem to enjoy Rodriguez like I enjoy those other directors.
My Dinner with Andre (1981)
Someone once asked Roger Ebert if he could think of a movie entirely devoid of clichés. His answer: My Dinner with Andre. And I totally agree. My Dinner with Andre certainly isn't a perfect movie—perhaps not even great. But it's undeniably transfixing, alluring, perplexing.
It's a film that's entirely consumed with the directionless nature of conversation and where it can lead. The dialogue often reminded me of interviews with Kanye West, who often goes spiraling down several different trains of thought that seemingly share no connection…before bringing everything back together in the end to create a complete (albeit incredibly convoluted) circle.
Andre is let loose over the course of a dinner that becomes increasingly enlightening for Wally. Andre's eccentricities challenge Wally's humdrum humanism; Andre is chaotic yet intimidatingly centered, where Wally is static yet constantly stressed; Andre's wild adventures cause Wally to appreciate his quiet life. This push-pull dynamic lends energy to their conversation, even when one person is dominating the discussion. It's a concept that doesn't work on paper, yet immediately makes sense once you've entered Wally's reality. You want to listen to Andre because he's so bizarre that he would force anyone to reevaluate themselves. That's the energy you want from any movie—but no movie does it like My Dinner with Andre.
The Social Network (2010)
I remember running eight miles in the snow (I didn't own a car) so I could pick up my blu-ray copy of The Social Network from the post office. I couldn't wait to watch it—not even until the next morning. I had already seen it in theaters, and could barely afford food and shelter as it was. But…it was The Social Network. It was my generation's Citizen Kane. So nothing could stop me.
Fast forward twelve years, and I've traded in my enthusiasm for apathy. What once felt like a generational film has now become a corny over-dramatization of rich kids arguing with each other about who invented a useless invention that sent society sideways. Perhaps my current disdain for social media isn't helping here. But I have a harder time falling for this ostensibly clever flick's schtick than I did back when social media meant everything to me. David Fincher's hovering gravity and muted color palette thrives in the right setting, but when paired with Aaron Sorkin's just flat-out stupid and awful punchy dialogue it loses its muster.
Fincher is an adept filmmaker with a great eye, and he's able to extract some great performances (from people tripping their way through Sorkin's eye-rolling wordplay (besides Justin Timberlake, who reveals not even supreme charm can overcome bad writing)), and he gives power and gravitas to rather trivial situations and whiny dialogue. But nothing can hold the most overrated writer in Hollywood back. Sorkin's words become the star of the show in what supposed to be a visual medium. We're listening to this movie rather than watching it. And it's become a bit cumbersome for me to slog through at this point. At best, The Social Network is a very watchable misfire of a movie. And just like Facebook, I won't be too sad if it's lost to time.
Parents (1989)
Parents made me realize something very, very sad but very, very true: horror movies have no idea how to be scary anymore. Actually, let me amend that: modern horror has no idea how to be terrifying. Because yeah, maybe a jump-scare is technically "scary." But Parents plays on childhood trauma in a way that makes modern horror feel either sanitized (as is the case with the new Scream movie) or pretentious (*cough* Hereditary *cough*) or flat-out ridiculous and unwatchable (did anyone see that Texas Chainsaw Massacre remake?).
Parents has none of those problems. It's a film both completely removed from reality and frighteningly familiar in its machinations. Through a child's eyes, the world is a scary and confusing place. And moms and dads are often cruel and unforgiving. Parents forces us to step into the shoes of those innocent children that are trying to find themselves in a world that's already actively tearing them apart—life is hard enough. Some people are born with sinister parental figures who can't remove themselves from themselves in order to nurture a growing and terrified mind. These children feel lost from the very first moments and spend the rest of their lives trying to catch back up. Parents captures that overwhelming reality, that agony, that trauma so many people face. And it's done compassionately, artistically, and terrifyingly—exactly how a horror movie should be.
Shaun of the Dead (2004)
Shaun of the Dead is not a perfect movie. But…it's sort of perfect. Does that make sense? Perfect in what it sets out to accomplish—which is much more philosophical than you'd think—and perfectly unique in the zombie canon. Something has to be said for a movie that's this entertaining, this gruesome and ridiculous, this mechanical in its comedic clockwork. The film ticks and churns painlessly, from the performances to the zombies to the running jokes. Shaun of the Dead's completely bizarre British humor feels both steeped in tradition and refreshingly new—even by today's standards.
In fact, you'll be so astounded by Simon Pegg's deliberate writing and Edgar Wright's chaotic direction—each of which are perfectly synced with each other—that you might forget how much heart the movie has. This isn't just a zombie apocalypse; this is a defamiliarization of Shaun being forced to grow up. This is when you have to choose what you care about. This is when you lose people to death, when you lose people to the changes of life. This bloody disarray is all part of the journey we all experience. And the movie moves through it all so effortlessly and brazenly that you won't need to be guided along that journey—you'll experience it. You'll laugh, you'll cry, and you'll look inward as Shaun does.
Jeepers Creepers (2001)
The most engrossing cinematic experiences belong to the emboldened, the unabashed, the genuine. Filmmakers often become so bogged down in their own ideologies that they forget about the root of artistic purpose: to move. To inspire. To amaze and astound and bewilder. You're so engrossed by Darry and Trish's escape from death in Jeepers Creepers that you might forget that they're bickering siblings, that their mother is expecting them home any minute, that hundreds of people that have gone missing on this country road were just like them. Director Victor Silva is too busy catapulting you into this hellish adventure to stop and moralize or lecture with stylistic fluff or mind-numbing exposition—the meaning is inherent in the craft, the style. At the heart of this energetically paced film is a message that pulsates, that beats with anxious ferocity: we can easily and suddenly lose those closest to us. You don't need to be told that's the message. You just feel it.
Turkey Shoot (1982)
Unsophisticated sophistication—a big no-no in today's movie culture (which is why 90% of modern horror movies aren't any fun)—is a lost art. I was reminded of that minutes into watching Turkey Shoot, as I immediately something very telling that speaks volumes about modern horror movies: I forgot what it was like to be shocked. The acting, the dystopian setting, the weird circus freak that breaks people in half—yeah, this is my kind of horror. Turkey Shoot is an absurd movie that has a sense of humor about itself. The more serious it is, the more ridiculous it becomes—and that's the fun of it. Back in the 80s, there was an air of separation in many horror movies: you are watching something insane that would never happen in real life. The parallels you can draw to yourself and society are inherent—so why aggrandize and take away from the fun? Movies can be entertaining in superficial ways without sacrificing enlightenment.
Candyman (2021)
You know how some movies have subtext? These underlying messages that are woven throughout the film's form and style? Well, Candyman is what we'd call a textual film. As a film made from the Black perspective, it's certainly fascinating and eye-opening. Brianna and Anthony are trying to find their voices in a sea of outsiders trying to capitalize on Black art, in a setting that's literally been washed clean of Black families. Thus, the Candyman killer becomes both a monstrous and a compassionate depiction of such a casualty. Candyman's reflection in the mirror serves as a striking reminder that society's troubled past is always looking right back at us—and Candyman is trying his best to manifest in the real world where he can exact his revenge.
But the philosophy is quickly cheapened in a sea of twists and turns that aggravatingly feel tedious and unnecessary. The movie is about gentrification, about Black identity and exploitation, about police brutality…and so on and on. Is the movie making a good point? Sometimes, yet…sometimes I can't tell. Which can't be a great sign. Candyman examines an amalgamation of crises affecting the Black community, which is a cool approach on paper. But after several strangely sanitized killings (an odd trend in modern horror movies) and a number of narrative twists that blockheadedly serve as social commentaries, the catharsis feels saturated.
Automata (2014)
People usually come at me with their eyebrows raised or their noses turned up or their mouths sneered and say something like, "How could you possibly like that movie?" to which I respond with a bowed head and a forlorn sigh as I think, "You'll never get it…" This is my life. I like movies people hate. And I almost always have a really good reason (I really do!) that I've thought deeply about and can articulate very well. And people will usually respond in one of three ways: "Huh, that's interesting" or "You're just trying to be different" or "LMAO I'm 15 years old and don't care." Then we part ways, and the cycle continues.
But this time…this time is different. This time there's a fundamental difference in the way we watch and appreciate movies that separates me onto a deserted island. This time I have to explain to you why this movie that definitely isn't good…is actually quite good. (Huh?)
So. I watched this sci-fi movie called Automata that you've never heard of. This totally-off-the-rails wannabe Chappie–Ex Machina crossover shockingly stars Antonio Banderas (who I do believe is reprising his role as El Mariachi in this sick, twisted dystopian setting) as an insurance…investigator? I think? who stumbles upon a case that proves our slave robots are actually becoming smarter and forming their own super-robots, or something like that. I'd go more into the plot, if only I could remember what the heck was going on and why anything led to anything. All you really need to know is Antonio is there to act his butt off as various people who are usually extras in movies with no lines get in the way and respond to the very important piece of society-shaking information that Antonio has just dropped on their doughy heads.
My reason for watching this movie is even dumber than the plot of Automata itself, and it reveals quite a bit about my movie-watching habits. My wife and I are doing an actor movie chain, which means every movie we watch (when we choose to subject ourselves to this hellish venture) must star an actor from the previous movie. Well, the previous movie was the Michael Keaton thriller about a squatter who won't leave an apartment called Pacific Heights (a movie that, as I'm astounded to discover while I write this, is only about half as crazy as Automata), which starred Melanie Griffith, who also happens to be in this 2014 sci-fi movie you've definitely heard of. We chose this movie because Melanie wasn't offering us much else, and we couldn't use Michael Keaton as the connection (he was our connection between Spotlight and Pacific Heights). So we plopped down on the couch and injected a dose of what-the-heck-am-I-watching into our veins.
And I gotta say…it was awesome.
To clarify: the movie itself isn't awesome. It is, in fact, quite bad. Which…is why it's awesome. Am I making sense?
No, I'm not. I never do. Whether I'm explaining why a bad movie is actually good or why a bad movie is, yes, indeed bad but actually kinda awesome…it doesn't really matter. People react the same every time. Good movies aren't allowed to be anything other than what we've defined good movies to be, and you're not allowed to color outside the lines as a movie lover. Like what you're supposed to like, and throw the rest in the trash heap where it belongs.
It's funny, though. The more and more I watch movies—and I've watched thousands of them—it's movies like Automata that leave the biggest impression on me. When I look at the mechanics of Automata, at the logic of the story, at the reasoning behind why everything that happens happens, at the robots that are apparently trying to become more human, at the hilarious attempts at profundity and social commentary, at Dylan McDermott's recreation of Dirty Harry…I'm simply astounded. I know I'm watching something I've never seen before. These other pieces of schlock from Hollywood that are being praised by the critics and influencers as profound and revolutionary? They all feel painstakingly familiar and boring to me half the time. Maybe these movies—known to the world as Knives Out or Spotlight or Everything Everywhere All At Once—are technically sound…but they sure as hell aren't interesting. They don't transcend. They don't enliven my cinematic spirit. Not in the way this completely alien movie known as Automata does. I know for a fact I've never seen anything like this before.
So go ahead and scoff your nose, call me names, tell me I'm not trustworthy—I really don't care. In the meantime, I'm gonna go watch Orphan: First Kill again and try to understand how this 31-year-old woman who's posing as a lost 12-year-old American girl can get away with having a rather thick Estonian accent. And I'm going to have a lot of fun doing it.
Pain & Gain (2013)
One of the biggest movie crimes I've ever committed is waiting nine years to watch Pain & Gain. I mean…I'm Travis motherflippin' Bean. My part-time job is loving directors you hate and talking about how awesome they are. And Michael Bay belongs at the top of that list. I think 6 Underground is an avant-garde masterpiece that showcased Bay's otherworldly eye for movement and color—without ever sacrificing character and thematic development.
The best part of Bay's movies is that the aesthetic goes way beyond the banal "explosions and aggression" label so many people try to reduce it down to. The hyper-ness of a Bay movie feeds into the emotional journey at hand. 6 Underground is a great example of this. The characters of 6 Underground must give up their lives and pretend to be ghosts. They don't get to have alter egos like every other superhero…they're just people. People who must make a gigantic sacrifice that clearly eats away at them. Their inherent struggles is that they must remain in the shadows and be committed to making the world a better place for the living people they care about. The film moves with as they navigate that spiritual trek.
As much as I love 6 Underground and how Bay handles the characters, Pain & Gain stands out to me as his best work in the character development department. The plight of his characters is directly mirrored by the momentum and style of Bay's aesthetic. And because of that, it becomes a film that's truly on the level of Scarface in its evisceration of the American Dream.
People won't accept such a notion, however—because Scarface is an important, dramatic movie that takes itself very, very seriously…while Pain & Gain is a bit of a joke LOL riiiight??? When a director critiques all the malarkey associated with the American Dream and how this country defines "success," the people who decide what movies are and aren't allowed to do—aka the critics, the self-important art lovers, the cinephiles who proclaim that the visual medium of storytelling has a succinct set of rules that must never be violated—believe the movie must have the bite of Scarface or Blue Velvet or A Streetcar Named Desire. You're not allowed to use adolescent humor to illustrate your social commentary (even though that form exposes the idiocy and naïveté of the American Dream); you can't use bodybuilders as your protagonists (even if those characters serve as a symbolic representation of this country's unquenchable consumerism); and you certainly are not permitted to patch that story together with such chaotic editing (even when that approach stylistically captures the tumultuous journey of finding "success" that's been defined by a primitive drove of greedy, self-serving hogs).
Am I making my point clear? Movie in and move out, Bay is navigating his characters through a bombastic minefield of style and color. The problem isn't that he isn't concerned with character and theme—the problem is that we don't like how he goes about exploring his characters and themes. And we only don't like it because his approach is so different from everything we're used to with movies. Pain & Gain is every bit as deep and profound as any cinematic attack on the American Dream I've encountered—and I love Scarface and Blue Velvet and A Streetcar Named Desire. In fact, Bay might have one-upped each of those movies by critiquing the American Dream in such a unique manner. Mark this one up as another win for the most over-hated director in the history of Hollywood.
A Star is Born (2018)
I watched A Star is Born back when it came out…and did not understand the hype. It felt so by-the-numbers and unadventurous in a way that so many biopics feel—and this isn't even a biopic. It felt beholden to a formula that didn't even apply. Of course the performances were great…but what is else there to grab onto?
The first 45 minutes of my recent rewatch were a completely different experience. The first 24 hours of Jackson and Ally's romance is a truly magical experience, full of wonder and tension and hope and despondency and elation—pretty much in that order. Bradley Cooper (the director and star) expertly maneuvers Jackson and Ally's shared time together to expose each of the characters deepest flaws and mental roadblocks that have prevented them from achieving spiritual transcendence. They each have what the other needs, and they're willing to give it to each other—they just need to meet in the middle. They each need to open up a little bit for a lifelong romance to begin and blossom. The catharsis that comes with Jackson's concert where Ally sings her song…I mean my god. Incredible. From the emotion you're getting from the actors to the way the concert is framed to the incredible performances from the singers—it's too much to handle. So much ground is covered in those first 45 minutes that you feel you've fully digested these people. If the movie ended there, it would be one of the best short features ever.
Then…the rest of the movie happens. It's strange for Cooper's aesthetic to feel so realized and moving in those opening 24 hours, only for it to become lost in a mishmash of biopic tropes and musical montages that don't come anywhere near to capturing the magic of the opening scenes. It doesn't even seem possible that A Star is Born couldn't do more with the foundation it laid—yet the final scene where Ally is singing to Jackson doesn't pack anywhere near the emotional punch of that opening "Shallow" number. The build to that moment should run with the energy created in the first 45 minutes. Instead, it's slogging through the typical rise-and-fall storyline we've seen a thousand times.
The best moments are when Cooper and Lady Gaga interact. The movie is so beautiful and lively when they're simply being and growing together. I really resent that movies feel this need to dramatize, to find a nadir moment that isn't reflective of reality in the slightest. Why can't a movie just be about…love? About cooperation and interaction and prosperity? Of course there's fluctuation in any relationship. But so much of this movie feels dragged down by otherworldly downbeat moments. Love is a beautiful thing, but Hollywood has a tendency to paint it as sad and ugly. I yearn for a movie that allows a relationship to unfold without all the unnecessary and unrealistic fluff.
Alien Resurrection (1997)
Sigh. At some point during my Alien trek, I knew I'd find a dud—and Alien Resurrection is indeed that dud. Even Alien 3 has many redeeming qualities, namely the substantial thematic meat with which the film is embedded. Alien 3 sets up all of these intriguing ideas about female agency and reproductive rights. Does it…do a great job with those themes? Not always—but at least there's something. There's a foundation that allows the film to serve as social commentary and be more than a Hollywood spectacle trying to cash in on a major franchise.
Alien Resurrection, on the other hand, constantly feels like it has nothing to say. Ripley comes back in android form…to what effect I'm not sure. Her story is too epic and has too great of a send-off in Alien 3 for this to be her return. As somebody who analyzes movies for a living, I can't seem to grasp what exactly Jean-Pierre Jeunet is adding to Ripley's story, to the sprawling commentary the franchise has historically tackled. Perhaps the generational fight for equal rights? The fight against the mega corporations? Against capitalism? How the battle never ends and takes on different forms? Maybe?
Trust me: I don't need any particular film to be infused with social commentary, or to be making some grand sweeping point. But this is an Alien film, after all, so it's strange for an entry to not have any of that stuff.
I, of course, can get on board for a goofy slice of entertainment that just wants to have fun with the formula. But even in that department this film is a major slog. The offbeat humor of Jeunet wears off after the third sexist joke from Ron Perlman—actually, it wears off well before that. The action choreography never reaches the gnarly heights expected of a gruesome Alien film, and instead often feels coy or frivolous. Jeunet's stylistic choices certainly have their own unique rhythm, but for some reason it works much better with a romantic comedy like Amélie than this sci-fi film that randomly decides to be a comedy once in a while. It's a shame, because Alien Resurrection is a true auteur experience full of self-indulgence—something I truly appreciate. But instead of feeling fun and amusing, it's exhausting as all heck.
Magnolia (1999)
This is a strange movie to rank. Because…this is the one. Like, the one. The movie that made me fall in love with movies. How do I rank a film like Magnolia against everything else? This movie is everything to me. It's what kickstarted a lifelong attachment to an artform I had previously taken for granted. How do I put my love of this movie into words? How does a number placement accurately reflect how I feel?
To answer those two questions in order: I can't possibly, and of course it doesn't. There aren't enough pages in a notebook for me to profess my love for this movie—so I won't bore you. What I will do, however, is reflect on this particular viewing experience. Because it was truly profound.
I'm so excited to continue this movie diary for the rest of my life, because every subsequent viewing of Magnolia will be colored by where I'm at psychologically and ideologically. I have changed so much since my first viewing of Magnolia 16 years ago (my god). I can quote every single line, but now those lines carry an entirely different heft. As I've gone out into the world and tried to find my place within it, I've experienced many of the same trauma and obstacles experienced by Stanley, and Donnie, and Frank, and Claudia, and Linda, and Jim. Not the literal obstacles (I was never a child genius on a game show), but the emotional baggage that comes with feeling like you're insignificant, like you don't fit into this world, like nobody could possibly understand what you're going through. Of course I saw all of those dynamics playing out the first time I watched Magnolia—but to experience those struggles? To viscerally feel them? That's a different adventure entirely.
This time through, I was really struck by the loneliness depicted in the characters. Claudia and Jim are debilitated by their solitude, desperate for love to enter their lives; Stanley and Donnie are frozen in time, yearning for their parents, for anyone to view them as more than cute fixtures on TV to "ooh" and "aww" at; Linda and Frank require very different yet strikingly similar emotional relationships from Earl. Even the despicable characters like Jimmy feel lost in their heinous lifestyles, mortified by their scandalous behavior and grieving the fulfillment they never found. It's an overwhelming mixture of pain and suffering that's ultimately caused by yourself. Even when people like Jimmy and Earl are to blame, the inability to become your own fully realized individual falls on you. The attitude of Magnolia isn't "get over it," but instead (and this is stated very literally) "wise up." Because it's not going to stop.
I've always adored Magnolia for how adventurous and experimental and self-indulgent it feels without sacrificing entertainment and enlightenment. It's truly movie-like in how it fluctuates and moves you with incredible acting and captivating scene construction. But more than ever on this viewing, I discovered how realized Paul Thomas Anderon's aesthetic is. The movie lives and breathes its characters loneliness in an almost uncomfortable manner. Magnolia screams its intentions, yet it never feels obvious or straightforward. It weaves and bends between these characters in a daunting manner, artfully capturing the manicness of our collective mental landscape. We all feel detached and alone in our trauma, yet the trauma is what binds us all. (It felt more relevant than ever in our current divided times.) Never has a movie captured the feeling of life barreling out of control quite like Magnolia. It can often feel like there's no solution to our problems…until we find it. That moment of clarity and catharsis feels so hidden, yet so crystal clear and natural and obvious once we place it—and it was so much closer than we thought.
There are a million more aspects of Magnolia I could praise and go on and on and on about. But as I'm sure I will continue to revisit this movie over the years, I feel relaxed leaving those thoughts for the next diary entry. Because one year from now—five years from now, twenty years from now, fifty years from now—this movie will carry an entirely different-yet-defining weight that I can't wait to explore.
Alien vs. Predator (2004)
I feel like I really disappointed everyone with this one. "Surely this is the one time that Travis won't go against the grain and love a movie we all hate!" everybody thought in unison as I sat down to watch Paul W.S. Anderson's 2004 reboot (or perhaps reconstruction?) of the Alien franchise. And you guys know me: I love the Alien movies. So I was fully expecting to fall in line and hate this movie with everyone else.
Alas, I'm here to disappoint you once again. Because Alien vs. Predator was freaking awesome and a truly thought-provoking addition to the Alien storyline. The franchise is most fascinating for its deconstruction of the modern female identity. Ripley is a fantastic heroine we can root for—somebody who's rebelling against the system, fighting a major corporation that has a stranglehold over society, battling to retain agency over her own body. Her ultimate opponent is a parasitic symbol of that fight: an alien creature that's looking to tear the human race from the inside out. This monstrous creation is a female that's looking to produce other aliens that will do the same. Thus, the alien becomes a demonized emblem of women—an emblem looking to be controlled and mutated by society. In turn, the alien becomes Ripley's utmost enemy—the fight against this alien is a fight against horrifying notions regarding femininity.
So how the heck does Alien vs. Predator fit into…any of this? Because of the Predator part. In fact, adding that element makes Anderson's film one of the most profound entries into the Alien canon.
Think about it. The Predator series is in many ways the opposite of the Alien franchise: the former explores toxic masculinity, while the second explores society's patriarchal fight to retain control of the feminine figure. But…you can also see how those two storylines would go hand in hand. One thing leads to another. Which makes these franchises a natural fit.
And boy does Anderson deliver. From the get-go, I was quickly reminded of the auteur director's eye-catching aesthetic. His movies feel like video games—most notably Resident Evil: Retribution, which might be the most underrated film of the past decade—but not in an annoying rigid way. His movies float with that video game form; they become transcendent experiences that feel unlike anything else in cinema. Of course you can not enjoy that aesthetic—but to deny its otherness almost seems perverse. The man is bringing unique insight to storylines that consistently deal with the deterioration of societal values and (subsequently) the destruction of civilization.
Which is what makes Alien vs. Predator so awesome. Anderson's approach works so well because it finds the humanity behind the hyper-masculine figure that's looking to extinguish the virulent sentiments manifested in the alien creature. In the original Predator, the Predator constantly challenged (and constantly conquered) the male ego, ripping Dutch and his crew apart without much effort. The Predator isn't just some enemy—it's representative of what price such toxic masculinity can cost society. The Predator isn't necessarily a figure to be conquered, but instead overcome and controlled. The alien, however, is representative of our often blockheaded, neanderthalic society's stance on women—and that must go. So if an awesome female hero needs to team up with a big masculine Predator to do that? So be it. I'll watch that kind of entertainment any day of the week.
Spider-Man: Homecoming (2017)
Part of me really wanted to give this movie a half-star. In many ways, it deserves it. Spider-Man: Homecoming is everything that's wrong with franchise movies these days, as it (very candidly) aspires to be part of a cinematic universe rather than have its own story with interesting characters and themes and an aesthetic that separates Spider-Man from other superheroes. Each and every scene has the studio stamp on it, as the movie constantly reminds us of all the other great characters in the Avengers universe and how awesome it is that these superheroes exist, that we get three or four movies featuring these awesome dudes each year. Spider-Man: Homecoming constantly has a smug smile on its face, as Disney executives laugh quietly to themselves and think about their year-end bonuses as people fill the theater seats. The character doesn't need to be interesting or unique (trust me: he isn't) for this movie to be successful. It just needs to be part of a gigantic puzzle (which is apparently what was wrong with the Tobey Maguire and Andrew Garfield Spider-Man movies) for it to be considered a success and be graced with two or three or seven sequels.
But I honestly can't bring myself to give Spider-Man: Homecoming it the lowest rating possible for a movie because that would be a disservice to the worst movies I've ever seen. In reality, this is just another bland movie–one of dozens that I see each year. It's not offensively awful because there's nothing offensive about the movie other than just how inoffensive it is. It's so clearly a studio film with a money-hungry agenda that it never even bothers trying to be a real, ambitious movie that could possibly stir up any sort of negative emotion in me. It's a boring film with a boring lead and a boring villain; it farts out a couple funny scenes from Robert Downey Jr. and Jon Favreau, who together were probably on set for a total of 180 minutes; and the themes are so eye-rolling obvious and forthrightly stated that it requires almost zero thinking on the viewer's part for…2 hours and 13 minutes?! Oh my god that's torture.
The central struggle of this movie is that a kid doesn't want to be a kid anymore and would like to become an Avenger. OH SO LIKE EVERY KID THAT'S GOING TO FORCE HIS DEAD-EYED PARENTS INTO THE THEATER THAT SUMMER. It's moments like these I'm thankful my daughter is just a few months old. I'm hoping she never falls prey to these dumb studio tactics and forces me to watch absolutely mindless schlock. In the end, the comic book nerds are happy (I still cannot fathom why that is important even in the slightest) that their hero is just a regular kid with regular problems and that the movie doesn't propel the comic book aesthetic to cinematic proportions like Sam Raimi so beautifully did an entire 15 years earlier.
Alien 3 (1992)
I just finished the Alien series (if you don't count the Alien vs. Predator movies) and was reminded of how interesting its commentary is on motherhood and femininity in a patriarchal society. How the aliens and the world of the aliens comment on reproduction, nurturing, destruction, masculinity—it's all quite brilliant in this defamiliarized setting where people are fighting for their lives. That goes double for Ripley (Sigourney Weaver's character), who is constantly forced to destroy the aliens before they obliterate the human race.
Alien 3 is obviously a perfect entry into this grand storyline, as Ripley crashes her ship at a maximum-security correctional facility housed by men with a genetic predisposition for antisocial behavior. The commentary is a bit blunt, amirite? But that's fine, as it presents another thread to the narrative spinning around Ripley as she battles against the patriarchal powers that be. A baby is literally forced upon her by the aliens, taking away any and all agency over her own body. And the film chronicles her journey to gain that power back.
But while the thematic foundation is strong, the execution is not. Historically, David Fincher does not enjoy this movie and believes it was butchered by the studio in the editing room. Plus, the movie went through so many rewrites and had so many issues on a technical level (most with special effects) that it never came to reflect Fincher's true vision. And it shows. The movie's editing feels stilted, never giving Ripley's story the power and send-off it deserves. Beyond the core concept of the movie, Alien 3 never finds its footing with the patriarchal overtones and forms it into a defined universe like Alien and Aliens (as well as Prometheus and Alien: Covenant) were able to do. There are some great moments in this one. But it's largely a missed opportunity.
Leave Her to Heaven (1945)
Yesterday, I was fooled by a movie. And I'm just now coming to terms with it.
I chose to watch Leave Her to Heaven because it is, according to many, a film noir—which is possibly my favorite genre of film. But a noir in color? That sounded crazy. Noirs are known for their gritty black-and-white palettes, their heavy shadows, their abundance of dark and claustrophobic settings—none of which lends well to color. Especially technicolor. Nevertheless, I was interested in what Leave Her to Heaven had to offer.
But as the movie unfolded, I found myself continually and firmly holding the position that this was not film noir. It was, stylistically, too much of a departure to fit the genre mold. The characters were too happy and living too much of the "good life." In a film noir, I expect people to be down on their luck, to feel discarded by the system, to be driven to upend the social structure.
Yet throughout my viewing, there was a nagging sense that something was different. That there was a lurking underbelly to this film that was darker than any film noir I'd ever seen. That something sick and sadistic was pulsing through the veins of my television—a dark truth I was trying my best to pretend it wasn't there.
The beauty of Leave Her to Heaven is that it tricks you. You're lured in by the deceptively charming color palette…only for it to jam a knife in your side. Gene Tierney's crimson lipstick on the lake as a boy calls for help, her melding with the baby blue walls as she approaches the staircase with her unborn child, her fire-hydrant-red bathing suit as her husband mourns—you're so taken by the beauty that you can't see director John M. Stahl screaming in your face. Gene Tierney is either one with her environment or in a life-or-death battle to achieve dominance. And that tension has to eventually reach a breaking point.
When people are around, when she's viewed as a "wife," she puts on a smiling face and performs her motherly duties. But when she's alone, she scowls and grimaces as the weight of society sits on her shoulders. Melancholy consumes her. This world—including her husband and her family—is not giving her what she needs. And in the face of her father's death, it's tearing her apart. Increasingly, she feels more and more alone as the people in her life continually fail to fill the emotional void.
And this reveals the true "film noir" aspect of the film. Seemingly, everything is great. Society gave her all that she needs. The people around Ellen love her and want the best for her. But…do they understand her? As sick and sadistic and unforgiving as she is, Ellen is ultimately misunderstood—and, thus, cast aside. Everyone sits around waiting for Ellen to pull herself together. She has to come around eventually…right? But she never does. And she punishes the world for it.
Once Leave Her to Heaven reaches its final moments, the movie reveals its final trick. The film has been solely focused on Ellen and her destructive narcissism. But…we never actually hear Ellen's story, do we? We've heard this entire tale from an older gentleman sitting by the lake, who's merely recounting Richard's side of the story. So do we ever actually hear the truth? Or are we simply witnessing how society will remember this devilish, indecent woman.
What a twist. That deceiving color palette? Ellen's shift in mood? Her unhealthy attachment to her father and her emotional stranglehold over her husband? That's all hyperbolic in a way that's fitting of a melodrama—but it's also revealing in a way that makes this movie a true film noir. What's hidden throughout is that the "truth" about Ellen is only society's "truth." Society sees her as a shameless, narcissistic creature, so that's how she's presented. But we also know that Ellen was lonely, was depressed, was hoping to rekindle something she'd lost when her father died. Is that so unforgiving? Isn't that something we can all empathize with? That hidden truth is the black-and-white color palette, the heavy shadow, the claustrophobic environment of a film that has revealed itself to me to be an American classic.
Punch-Drunk Love (2004)
It's funny to try and rank a movie like Punch-Drunk Love. Or any Paul Thomas Anderson movie for that matter. He was the guy who got me into the movies in the first place. Magnolia completely re-altered my DNA and introduced me to a wonderful new world that I've been obsessed with to this day. And early on, Punch-Drunk Love was one of those movies that felt of another world. So when I go to rank a movie like this, other movies don't really stand a chance—it's going near the top.
Today, I've slotted Punch-Drunk Love in the #6 position—the highest current ranking a movie that's not part of my "All-Time Favorites" can achieve. I watched the film yesterday with my wife and was transported back to 2006 when I first watched it, yet I found a new appreciation for the film that could have only come with 34 years of living.
Anderson's youthful, vigorous approach to filmmaking was something I've always recognized and loved, and Sandler's darkly comic performance is one for the ages. But this time around, I was really invested in this man's ability to break out of his shell, to find his voice in a world that feels chaotic and doesn't make sense.
At times Punch-Drunk Love feels like a "movie within a movie" without being overwhelmingly obvious about it. Set in the more remote, less glamorous portions of L.A., there's a striking difference between Barry Egan's everyday life and his time in Hawaii with Lena. At home the world is gray and constricting and formidable; boxes fall and vehicles crash and blonde brothers chase him down alleyways; his sisters emasculate him and restaurant managers threaten to crack his head open. But when he travels away with Lena, the air becomes pure and unadulterated. The waves faintly flow in and out, the sun peeks through the palm trees, and silhouettes of people pass by like clouds in the sky as Barry and Lena absorb each other. But when they return home…the world threatens them once again. Which means it's time for Barry to change the story.
Lena's patience and interest in Barry is as loving as it is mysterious. She sees the broken man within and wants to help, undoubtedly because she sympathizes with and relates to his struggles. We are all fighting battles internally—some are just handling it worse than others. What she sees in Barry isn't what the world sees or what his sisters see. Hell, it's not even what Barry sees. Barry is trying to make sense of his life just like Lena, and they came together at just the right time for reasons that couldn't possibly be put into words.
This is the part where my past self diverges from my current self. Yes, I could always appreciate the onslaught of colors and gorgeous lighting throughout the film. Of course the score has always mesmerized my senses. And obviously I'm overtaken by Sandler's handling of such a dramatic role. But this time around the movie really crystallized. I saw myself in Barry Egan, who learned to open up to this woman, who became part of the movie's score, who decided to become director of his own movie. He has enough pudding to travel anywhere in the world with Lena—but he can be happy here with the rest of us as well. The outside world won't always make sense. But your inner world can.